Tue. 15 September 2015
Australian Open 2
Blank Realm (AU), Cured Pink (AU), Kitchen's Floor (AU), Tarcar (AU), DJ Spencer 'Monopoly Child' Clark
Mocht een far out wetenschapper een onderzoek plegen naar het wereldwijde netwerk van underground muziek, laten we dan aannemen dat hij daartoe een gat los door de aarde zou boren, ongeveer ter hoogte van Het Bos. Naar alle waarschijnlijkheid komt hij dan uit in het epicentrum van de Australische Underground, Brisbane, net naast de toog van het repetitiehuis, label en concertplek Real Bad Music.
Australië heeft sinds de jaren 80 een bloeiende, maar zeer obscure undergroundscene — denk aan Slugfuckers, Mad Nanna, Skyneedle, ... Echter quasi onmogelijk om de bands live te zien. Hoewel… Australian Open II graaft in Australische kraakpanden en bespaart jullie een vliegtuigticket.

Blank Realm
Hailing from Brisbane, Blank Realm consists of three siblings, Daniel, Luke and Sarah Spencer, and Luke Walsh. Renowned for their ecstatic live performances and boundary-pushing, yet listenable records, the group have released several sold out recordings on labels including Not Not Fun, Digitialis, Albert's Basement and MusicYourMindWillLoveYou. The band's formidable live reputation has been earned over the course of over 200 live performances with acts such as the Kurt Vile, Wild Flag, Zola Jesus, Sun Araw, The Clean, Robert Forster, Wet Hair, Jandek, Grouper, Damo Suzuki and Royal Headache. After the critically acclamed albums Grassed In and Go Easy, Blank Realm now introduces the new album Illegals in Heaven (September 2015) an exciting new chapter in the current Australian underground renaissance you shouldn't miss out on.
Cured Pink
"…it comes with a mutant Jah Wobble vibe that quickly calls to mind the greatest Australian group to ever exist, Slugfuckers, in a way that seems entirely casual and cool and without the slightest bit of the most deadly artistic sin, "trying hard to be weird".
Once the solo exhibitionism of Andrew McLellan (Soft Power, Greg Boring, Enderie Nuatal, one time Kitchen's Floor) Brisbane, Australia's CURED PINK has recently changed pipes, recruiting extra limbs to fracture new song-funks. With members Glen Schenau (Per Purpose, Sky Needle), Mitchel Perkins (Per Purpose, Clever), Stuart Busby (the Deadnotes, Threads) there is a 2015 LP 'As A Four Piece Band' coming through RIP Society, following a 2014 12" maxi single on Berlin's Another Dark Age, and a 2013 single 'Body Body Body' on Black Petal.
This project has been assisted by the Australian Government through the Australia Council, its arts funding and advisory body.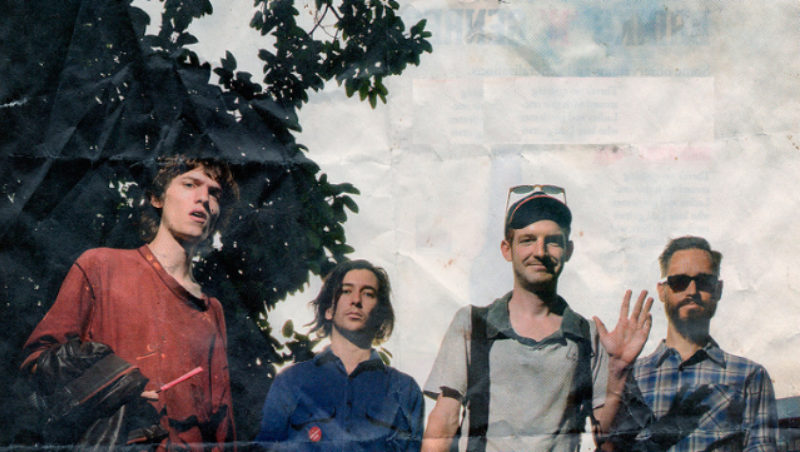 Kitchen's Floor
Formed in 2007 by Brisbane based musician Matt Kennedy, Kitchen's Floor have released their music through many respected independent record labels such as Siltbreeze, Bedroom Suck, R.I.P Society, Negative Guest List, Quemada, Easter Bilby, and Breakdance The Dawn. A new and third album Battle Of Brisbane is scheduled for release in late 2015. Kitchen's Floor is often credited as one of the main contributors to the resurgence of international interest in Australian DIY underground music over the last decade, alongside contemporaries such as Royal Headache, Blank Realm, Eddy Current Suppression Ring, Bitch Prefect and Naked On The Vague, to name a few.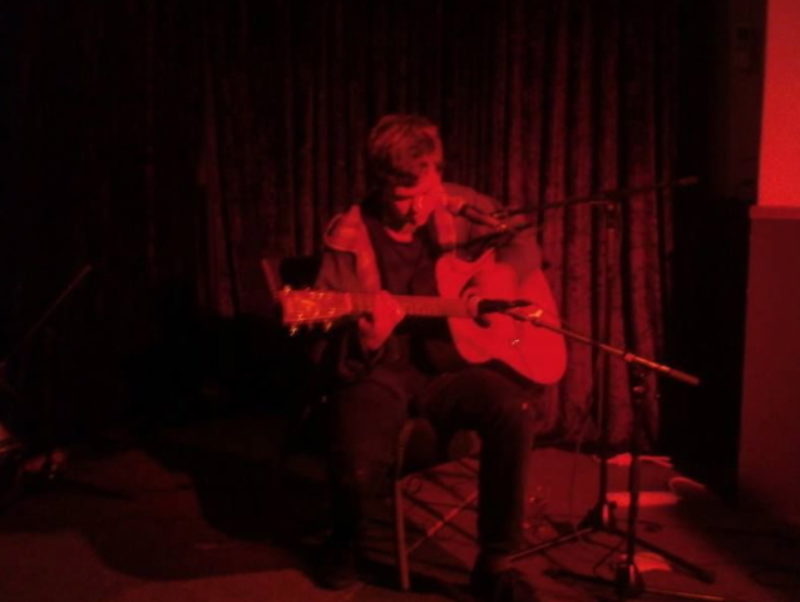 Tarcar
Tarcar is the Melbourne-based duo of Carla dal Forno (Mole House, Fingers Pty Ltd) and Tarquin Manek (LST, Bum Creek, Fingers Pty Ltd). On Mince Glace(2014) their debut release for Blackest Ever Black (Cut Hands, Lustmord ...) they travel the treacherous paths between noise, drone, dub and pretty much any other genre of music ending up with a true work of beauty, an album which doesn't give a damn about genres or styles! Tarcar is preparing a new release on Blackest Ever Black.