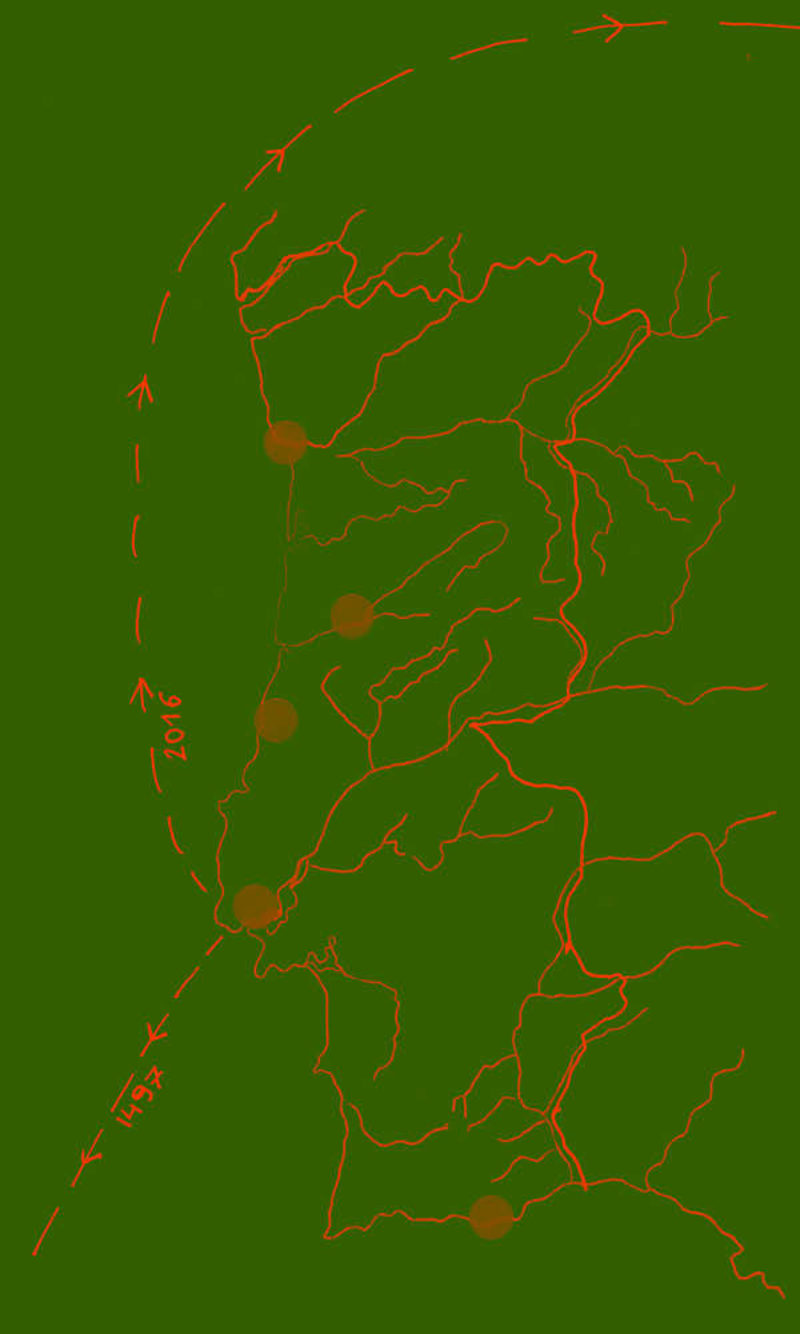 Fri. 01 April 2016
Les Ateliers Claus Brussels

Doors at 22:30
Beyond the act of Desenrascar
Calhau! (PT), Filipe Felizardo (PT), Iguanas (PT), Rawforest (PT)
A Portugese underground bill, presenting the new record of Porto's most promising duo Calhau!
Portugal is an exotic country at the end of Europe. Northern Europeans look over it, because it is hidden behind a massive block of Hispanic culture. The perception of Portuguese music is reduced to local traditional music — the famous fado. But, since the eighties and even before, the underground, experimental and avant-garde scene grows and flourishes. This evening presents this scene in a historical context.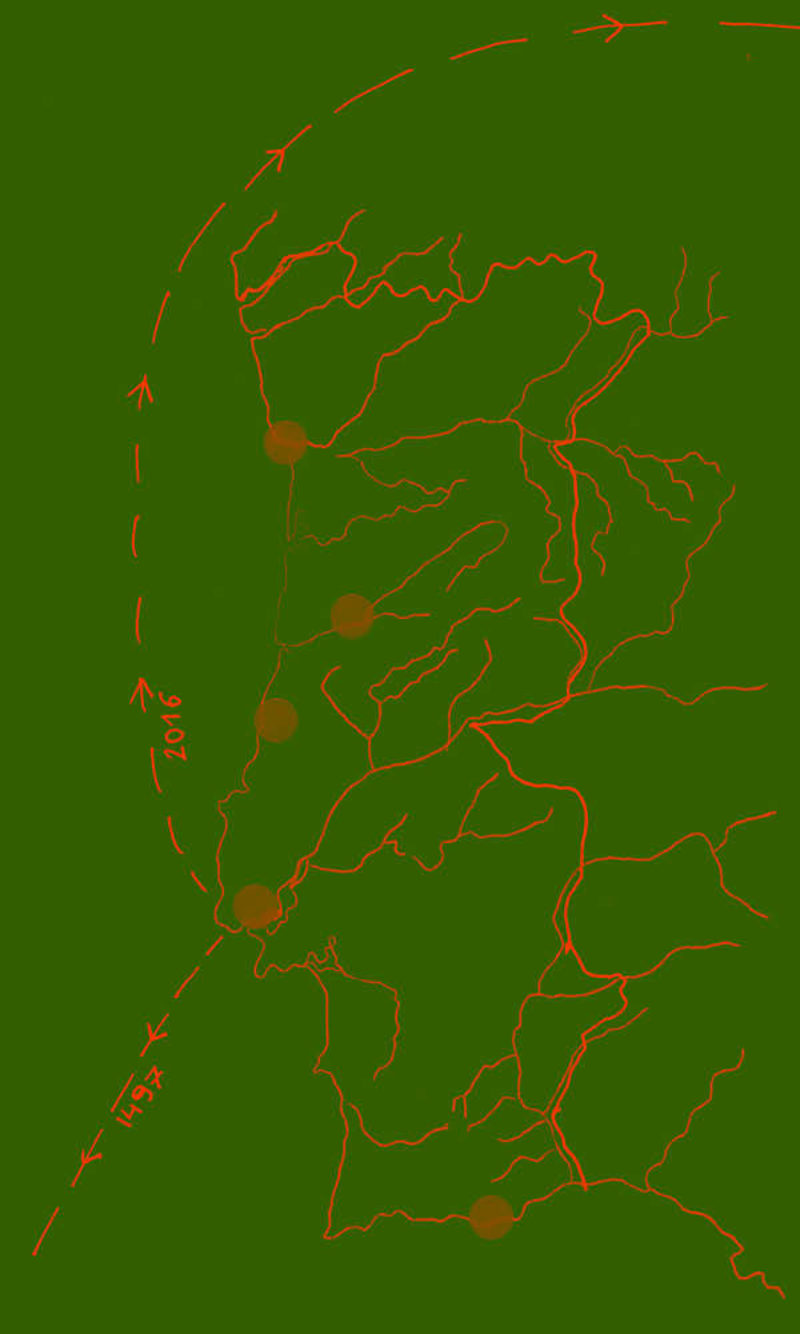 Calhau!
Calhau! is not unlike the Portugese language: familiar and far out exotic, hermetic and poetic. They are a true gem from the Porto underground, blending sparse electronics with mystic vocalism. The duo of visual artists establish with the new album Ú their status as the most talented duo of the Portugese Avant-Garde.
Iguanas
Iguanas are one of strongholders on the infamous youngster Cafetra Records (see also Putas Bebedas). In 2008 you could call it hypnagogic vaporware, nowadays you can call it straitghforward dubbed out casioweirdness for the experienced stoner.
Felipe Filizardo
Felipe Filizardo was born and resides in Lisbon with his cat. He works in music and visual arts, focusing on composing for solo electric guitar, writing and drawing comics, along with some installation and land-art work. After the release of "Guitar Soli for the Moa and the Frog" on Clean Feed Records, he started a relationship with three:four records. He occasionally collaborates with Norberto Lobo, David Maranha's Ensemble, and Margarida Garcia.
Rawforest
Rawforest is a native that lives in Google Islands, amongst png palmtrees and cyber aquariums. Landscape traveller and hyperlink tourist that searches its way back to the faraway tropics. Lately seated in Google Valley, it remains asleep between compact atmospheres of thick clouds, observing Google Workers in their voids of inhalation of information psychotropics.
It is the moniker of Margarida Magalhaes, a Lisbon based explorer of post-internet poetics. Her canvas is the internet, on which she is painting an impressionist landscape of socialist media deconstruction. Through concrete poetry, hi tech video's and artwork she envisions a new form of contemporary beauty.
At the Beyond the Act of Desenrascar evening she will show a selection of her video's.