Fri. 20 April 2012
doors: 22:00
ticket:
€

7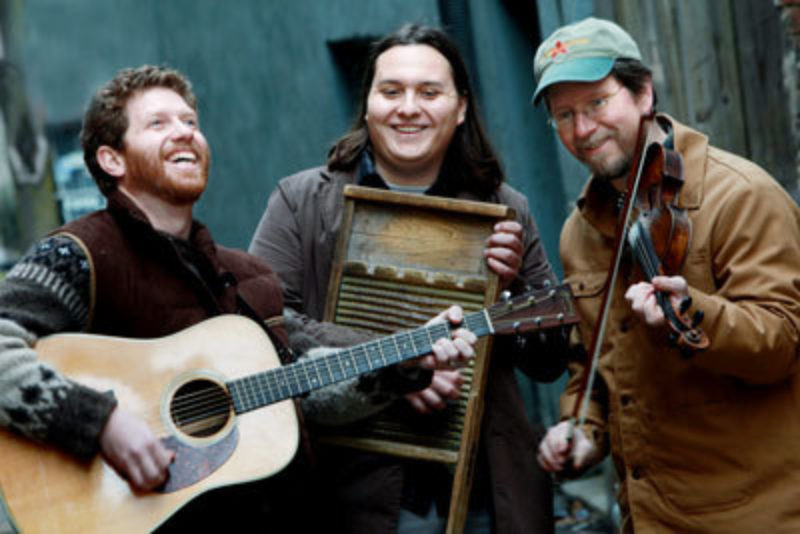 Black Twig Pickers
De Twig Pickers brengen ouderwetse muziek uit de Appalachen, gospel, rags en andere zooi uit het 78-tijdperk. U kent ze misschien wel door hun samenwerking met Jack Rose of Charlie Parr. Of door hun releases op Thrill Jockey. Nathan Bowles en Mike Gangloff zijn ook lid van de legendarische drone bands Pelt and Spiral Joy Band. Met viool, gitaar, washboard en de banjo zorgen Bowles, Gangloff en Isak Howell voor een goede ouderwetse dansfestijn! Bowles zijn solo banjoplaat zal een dezer worden uitgegevan via Ultra Eczema. Lap je dandy dansschoenen op!
Yann Gourdon & Yvan Etienne
Yann Gourdon is de draailierspeler van de geprezen Krautmoshers France. In april zit hij in Q-O2, om de uitersten van feedback en dronecomposities te verkennen. Met zijn herinterpretaties van muziektradities uit Auvergne zal Gourdon uw trommelvliezen doen scheuren met zijn harsh folk stijl! Gourdon speelt in duo met Yvan Etienne (Besançon) die er gelijkaardige interesses op na houdt: hij speelt ook draailier, componeert microtonale stukken en onderzoekt de mogelijkheden van sustained geluid en intermedialiteit.
Family Underground
Onze favoriete Deense drone hippies van Family Underground zijn terug. Sinds de vroege jaren nul maken ze kelders, woonkamers en bunkers onveilig en brachten cdr's, tapes en LP's uit op tal van verschillende labels. Geen andere drone band (behalve Pelt) heeft deze norm van drone kwaliteit bereikt! Next dimension bewustzijnsverruiming!