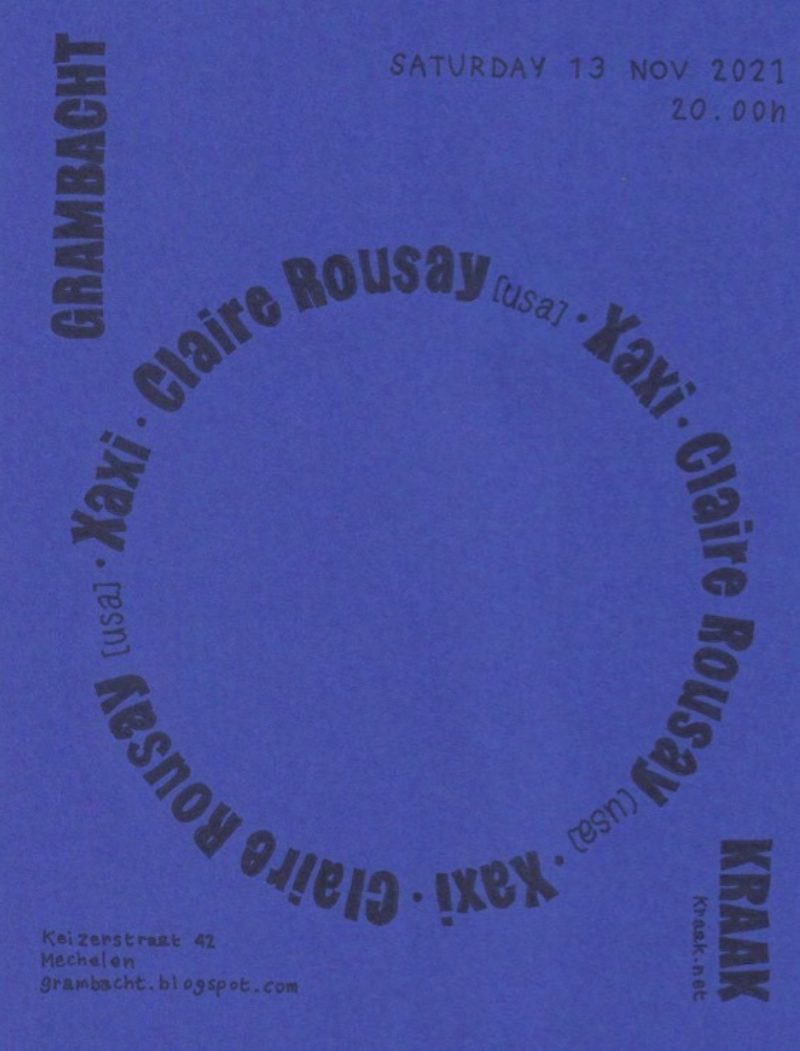 Sat. 13 November 2021
Doors at 18:00
gr'Ambachting with claire rousay & Xaxi // finissage 1000 Ogen
Claire Rousay (US), Xaxi (BE)
A warm and clear-eyed evening for intimated textures, rustling constructions and inward meditations, with two acts that will plunge bystanders into their highly inventive and unmistakably personal sonic fields. Texan sound artist claire rousay and the Brussels-based duo Xaxi take over the most inviting living room in Mechelen, gr'Ambacht, to do their thing for the last day of Erwin Van Looveren's magically ecstatic exhibition "1000 Ogen".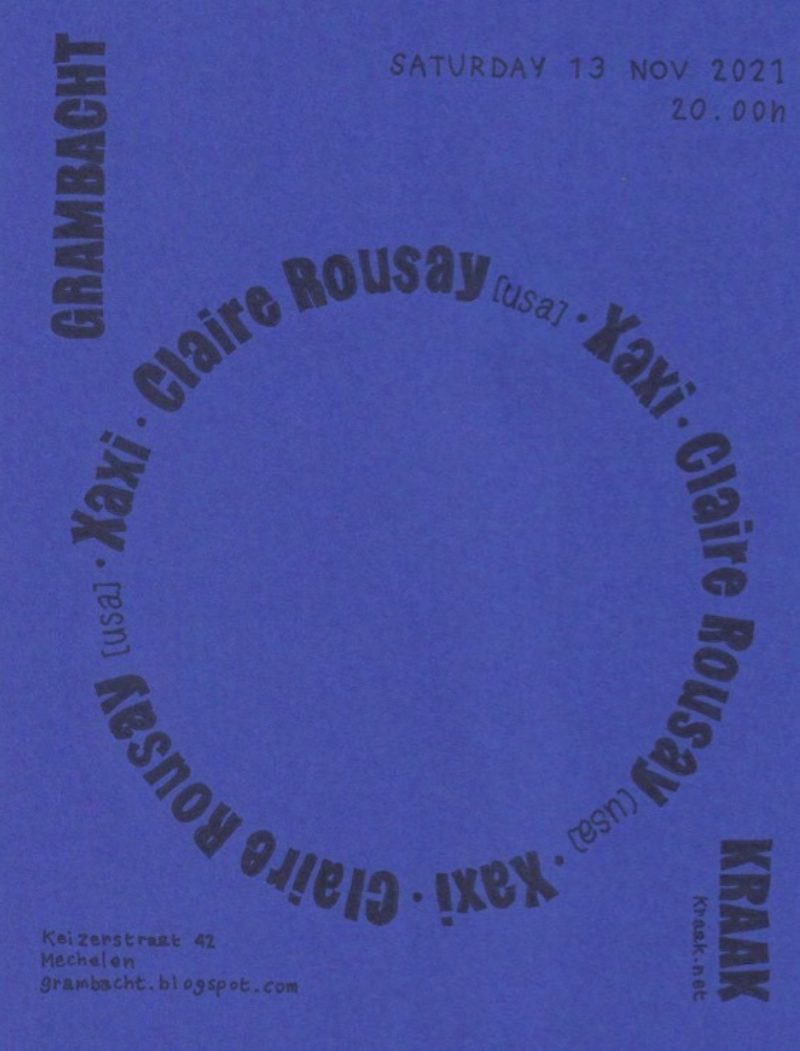 claire rousay
Hailing from San Antonio, Texas, claire rousay channels the incidences of daily life through meticulously constructed sound assemblages. A certain poetry of the prosaic takes place in her multifarious compositions, as spoken thoughts, mundane ambiances and assorted sound sprinklings create a discreetly intricate and deeply intimate sonic environment to dive into.
Xaxi
Xaxi is a new-ish project by Ernesto "Bear Bones, Lay Low" Gonzalez and Clarice "Lamina" Calvo-Pinsolle through which they cultivate a unique musical pluriverse in their shared obsession with rhythm and texture. Solemn incantations and weaving melodies flow into the squawking of birds, the bubbling of creeks and the stirring of creatures of indeterminate provenance, creating earthly symphonies as heard by unknown beings.