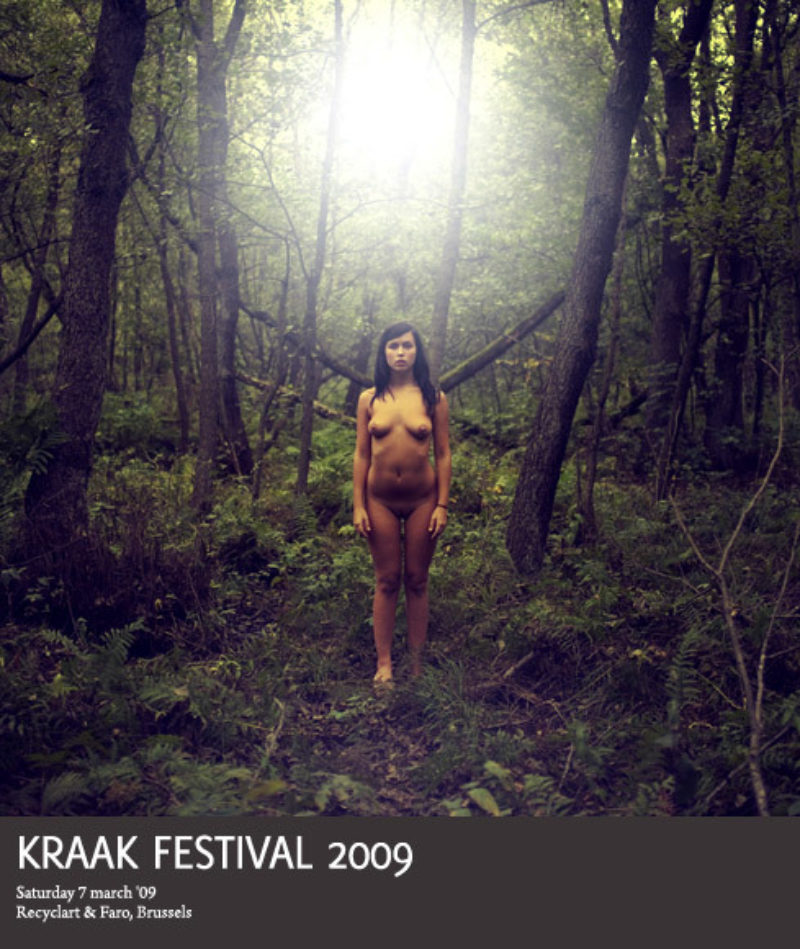 Sat. 07 March 2009
Recylart Brussels

Doors at 15:00
KRAAK festival 2009
Henry Flynt (US), Alan Silva & Burton Greene (BM/US), Valerio Cosi (IT), Wavves (US), Kurt Vile (US), Ice Bird Spiral (UK), Ken Butler (US), Geoff Leigh (UK), Headwar (FR), El-G (FR), Köhn (BE), Vomir (FR), Fabulous Diamonds (AT), Ame Son (FR)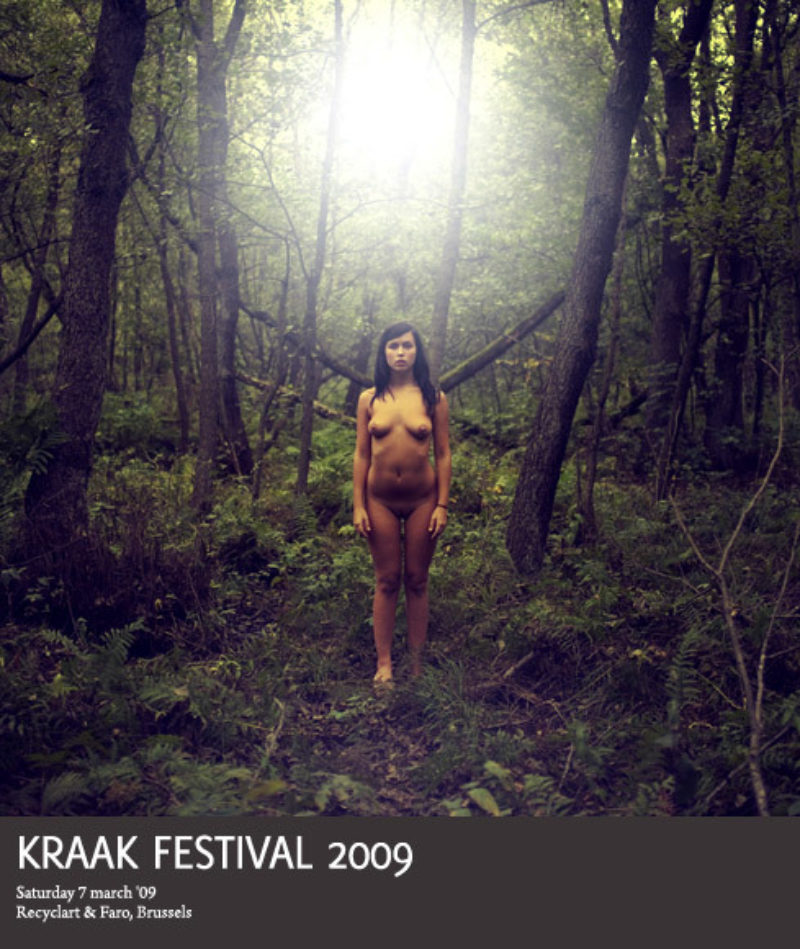 Sat. 07 March 2009

Recyclart
| | |
| --- | --- |
| 14:15 | Valerio Cosi |
| 15:20 | Köhn |
| 17:05 | Kurt Vile |
| 19:10 | Wavves |
| 19:55 | Headwar |
| 21:10 | Fabulous Diamonds |
| 22:40 | Henry Flynt |
| 23:30 | Ame Son |
Sat. 07 March 2009

Faro
| | |
| --- | --- |
| 15:45 | Geoff Leigh |
| 16:30 | Vomir |
| 17:50 | Ken Butler |
| 18:25 | Ice Bird Spiral |
| 19:00 | I Need That Record movie |
| 20:35 | EL-G |
| 21:50 | Silva & Greene |
| 22:30 | David Toop movie |
​Ame Son
Ame Son is one of those excellent prog bands people almost forgot about. Their "Catalyse" from 1970 is a mix of prog rock, free jazz and psychedelia. Forty years later the band still plays their old songs as if they wrote them yesterday. It's one of the only bands, next to Träd Gräs Och Stenar, that can still transfer authentic seventies moods to the modern day rock stage.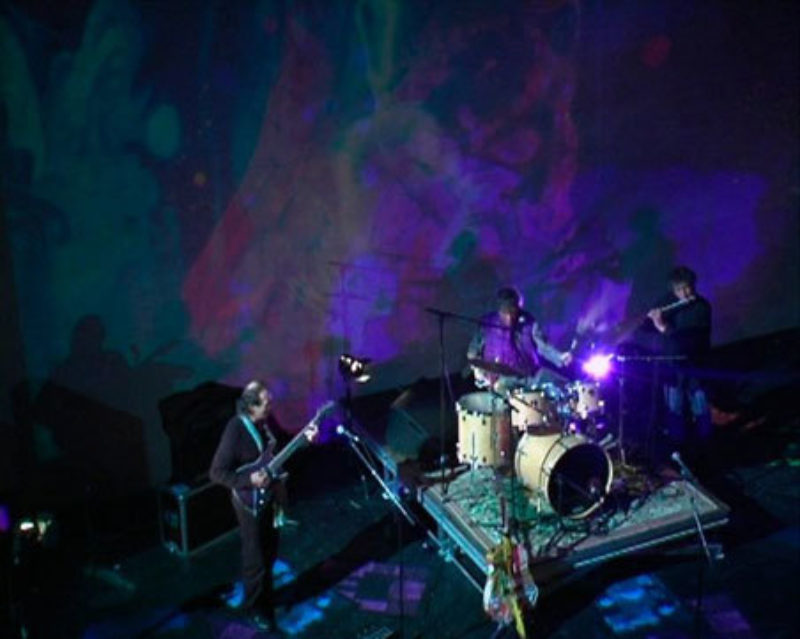 Ken Butler
Things went wrong when a violin was first put into the hands of Ken Butler when he was a kid. Some years later he went studying art in France and he later graduated as a visual artist in Portland. His interest in music culminated in a totally bizarre passion for instrument building. Butler makes string creatures that are attractive both visually and sound wise. John Zorn discovered the man over ten years ago and released "Voices of Anxious Objects". On the festival stage he will present some of these timeless monsters to the audience.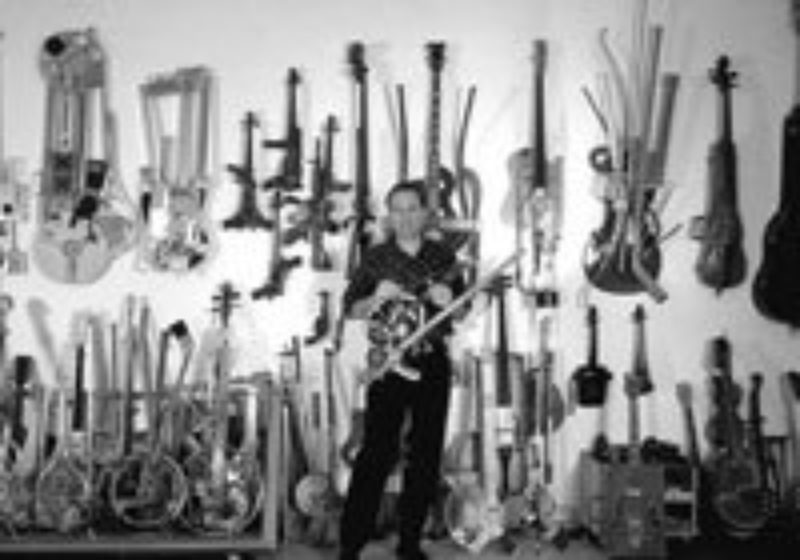 Valerio Cosi
In our quest for young talent, we came across Italian Valerio Cosi. Only 23 this dude has reached a remarkable standard in saxophone play. Inspired by jazz legends such as Albert Ayler and Pharaoh Sanders, and fascinated by psychedelic ragas and electronics, he sent a couple of amazing releases into the world. Releases which showcase his large musical ability as he traverses between modern psych pop and free jazz.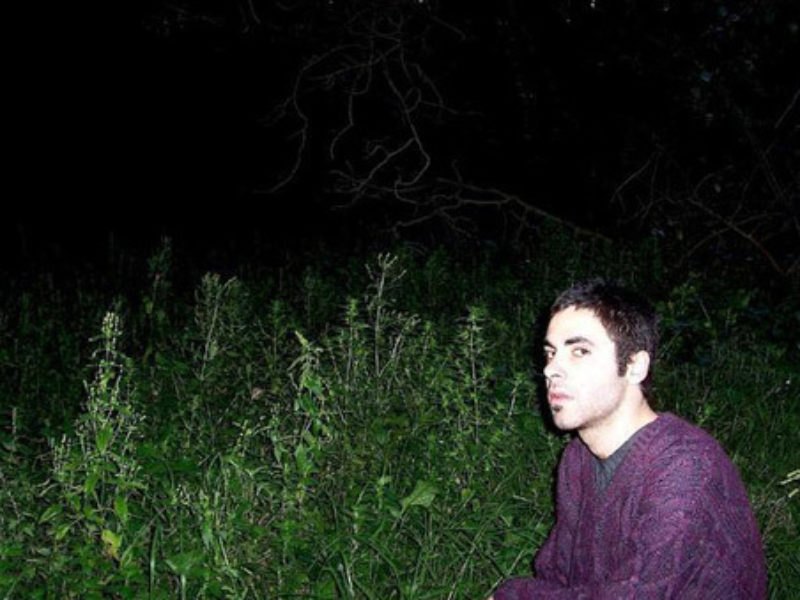 El-G
Laurent Gérard injected the experimental back into French pop music. With a passion for vocal games, overdubbing, orchestration and a twisted sense of humour he made the best pop record of 2008. In Paris he found his soul mates in Ghédalia Tazartès and Jo Tanz with whom he turned the last edition of Pauze festival upside down. At this year's KRAAK festival the balladeer will be performing his solo stuff for the first time outside of his native country.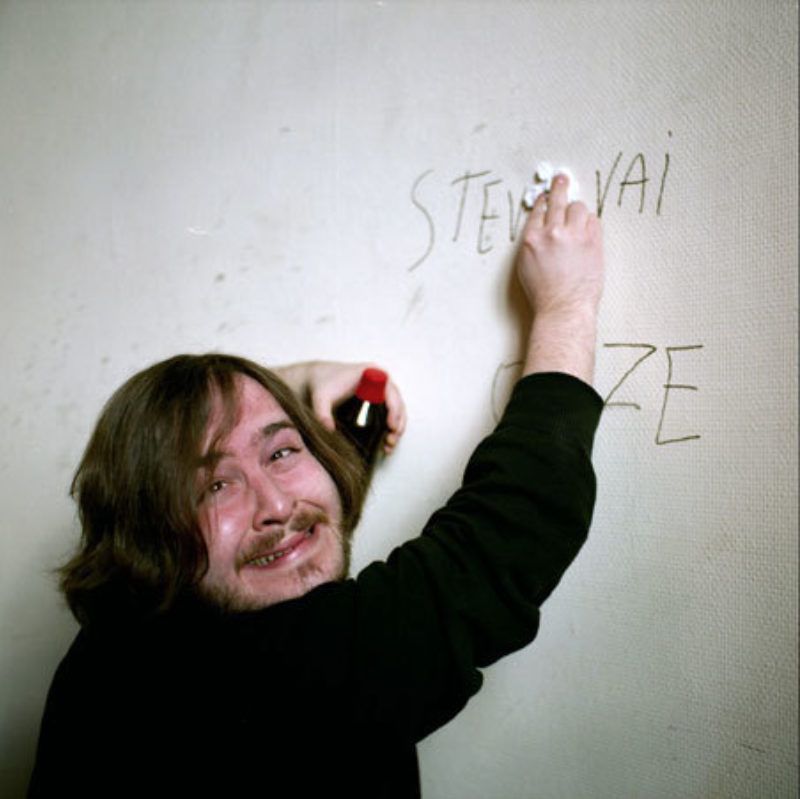 Fabulous Diamonds
The hypnotic avant-garde pop of Australian duo Fabulous Diamonds raised quite a large fan base in no time. Their debut album on Siltbreeze records sent a new genre into this world: psychedelic techno. Think minimalist beat pop somewhere in betwetween Sun Ra, The Slits and Liquid Liquid.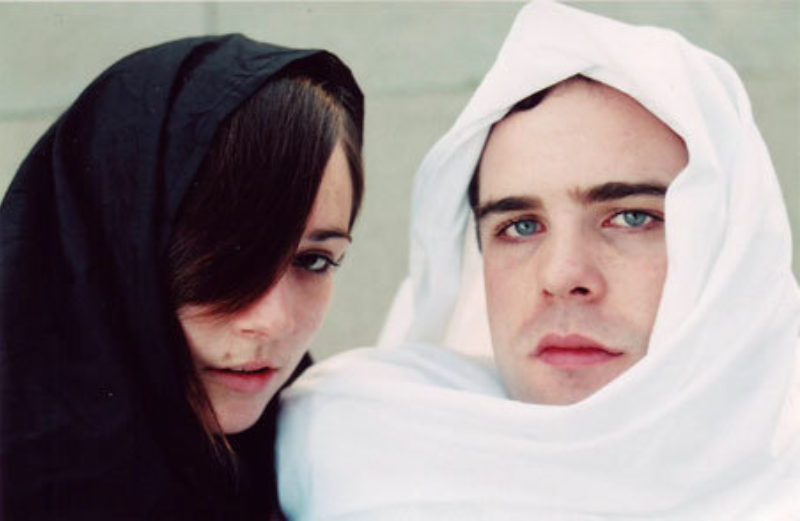 Ice Bird Spiral
Kek and Cloudboy are phenomenons hailing from Yeovil and Swindon, two ennobled towns in the south of England. We got to know these guys passion for drones, science-fiction, folk art and bizarredelia through one of the best European blogspots (kidshirt.blogspot.com), and also from their band Ice Bird Spiral in which they combine all these elements to create a solid drugs pancake for children. Expect collage art, bricolage, visual entertainment and psychedelic goat masks in paper-mâché.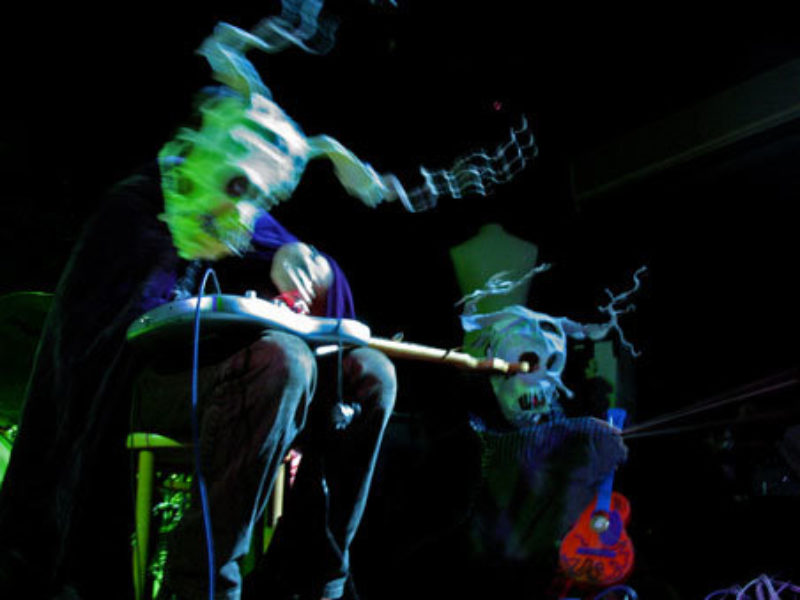 Geoff Leigh
Geoff Leigh is a veteran of the prog, RIO and jazz worlds. He was one of the key figures on the Canterbury scene, and played in legendary bands such as Henry Cow, Slapp Happy, Aksak Maboul and Univers Zéro. Leigh is a virtuoso sax and flute player, and still practices the art of experimentation. He continues digging into his musical possibilities, while most of his pals from those days are enjoying an easy retirement.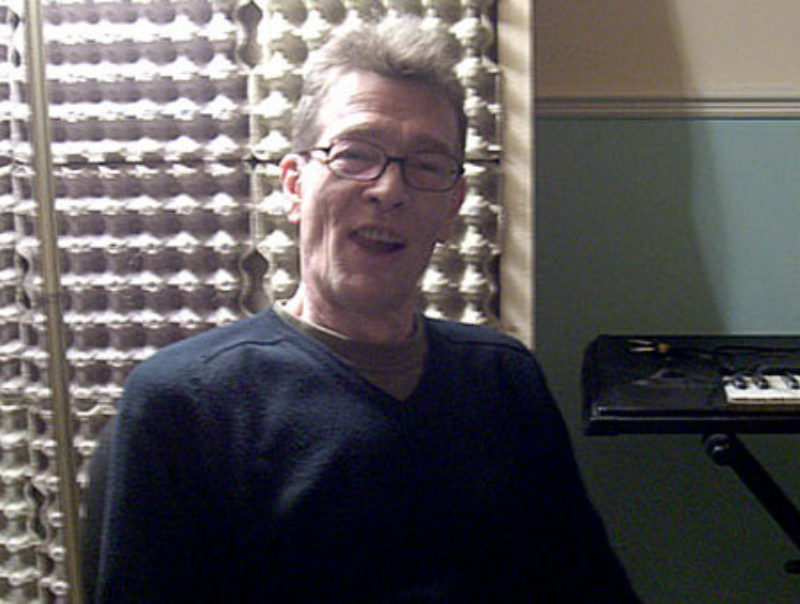 Alan Silva & Burton Greene
Both Silva and Greene were pioneers in the avant-garde jazz movement of the early sixties. Silva is known as one of the best double bass players of the free jazz scene and played with a.o. Cecil Taylor, Sun Ra, Albert Ayler and Sunny Murray. In recent years he focussed on exploring the possibilities of keyboards and sarangi. Greene can be seen within the same context, but as a piano virtuoso. They performed regularly as a duo. These days they apply both their original improv skills as their need to experiment with new techniques and structures.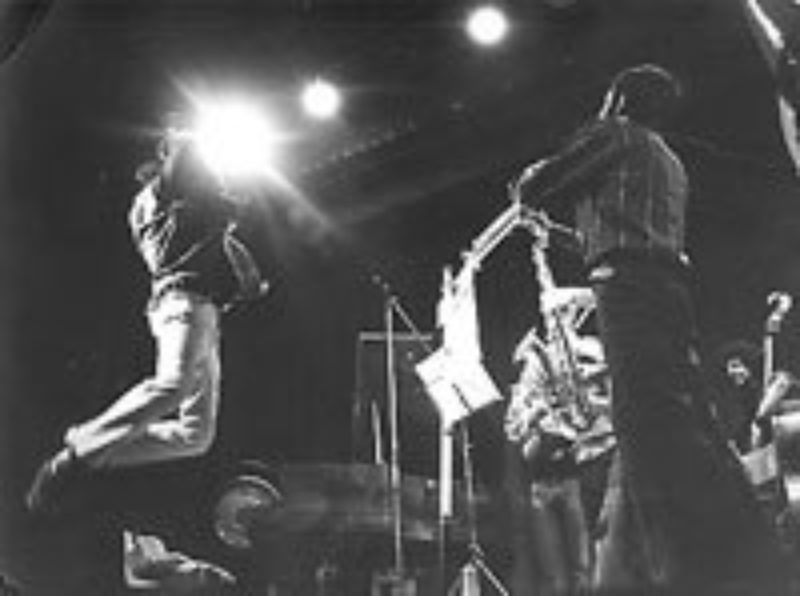 Kurt Vile
Since the resurrection of lo-fi drumcomputer pop and punk, some one man bands popped up that stood out against all the rest. Blank Dogs and Kurt Vile are the most eminent of the bunch. Vile's "Constant Hitmaker" (Gulcher Records) is filled with classic American roadpop. Roof down, stereo full blast and mid nineties melancholy.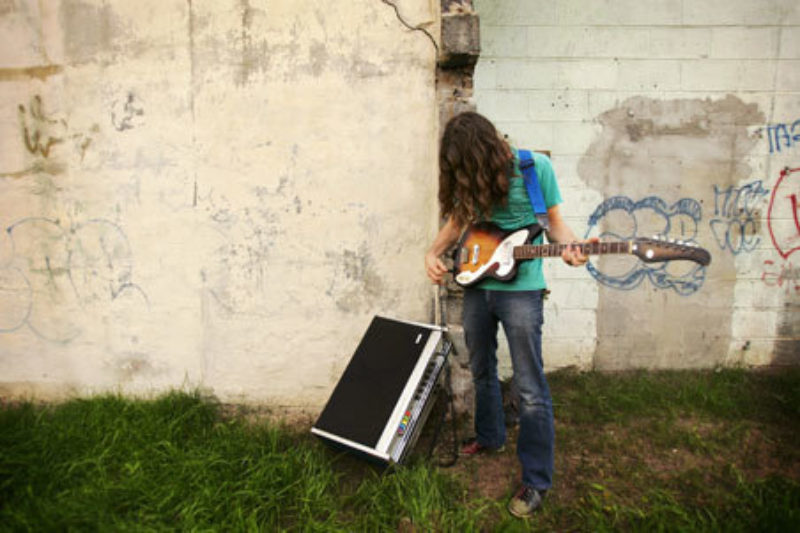 Vomir
Yes indeed, we recently discovered there's a genre abbreviation for noisers these days. One speaks of "the HNW scene" (the Harsh Noise Wall scene). The France based Vomir is one of the main representatives. Romain Perrot drills noise tumours like bayonets through your guts and makes all the noise phoneys go crying to their mamas. This is a word of warning: come prepared.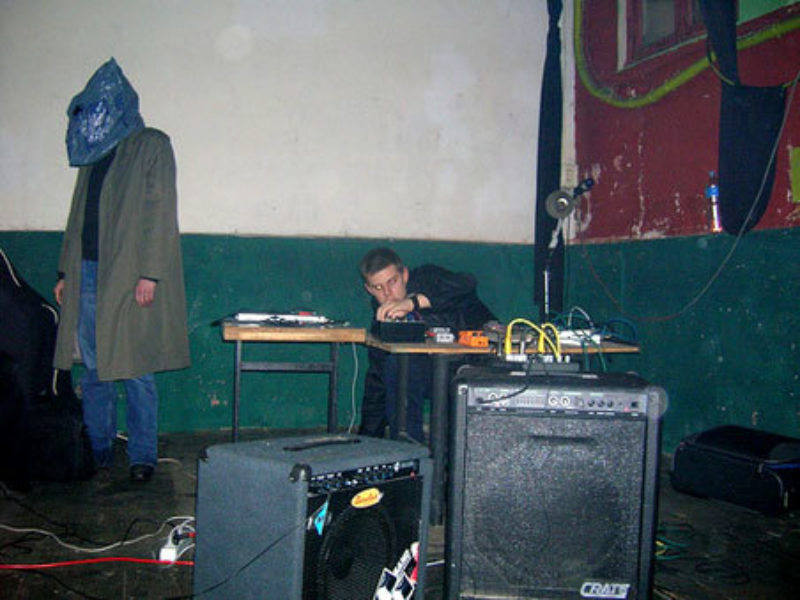 Wavves
Wavves is the new band from Californian scenester Nathan Williams. His übermelodic mix combines the sound of The Wipers, The Beach Boys and Times New Viking. This has led lead to underground purists posting stuff like "hype bands suck." on their blogs. Other more reliable connoisseurs such as the people at Woodsist, De Stijl and even Fat Possum saw the real talent of the band. Wavves is becoming the best observed revelation since Animal Collective. Sing-alongs for lo-fi freaks and surf dudes.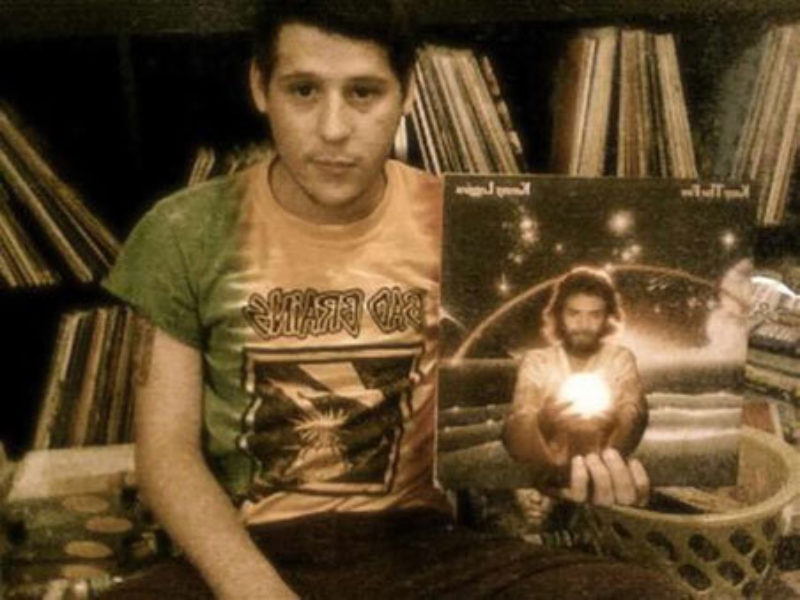 Movies
I Need That Record (2008, Brendan Collor)
In the US alone, 3000 indie record shops have closed their doors. "I Need That Record" is a personal, and sometimes funny, documentary that attempts to identify the root cause of the failure of the music industry as we once knew it. Stars like Thurston Moore, Glenn Branca, Naom Chomsky were interviewed, but plenty of (un)usual music fans get their say....
David Toop (2009, Guy-Marc Hinant & Dominique Lohlé)
"I Never Promised You A Rose Garden" is a portrait about the well respected music journalist David Toop. The documentary has been removed from all unnecessary elements and watching the movie is just like having a good night with the man listening to records. Nothing more and nothing less. Of course the records are very good, and sometimes the screen becomes black to let you concentrate on the music, on other moments it's just Toop that's thinking loudly or searching for that Cage record in his cupboards.