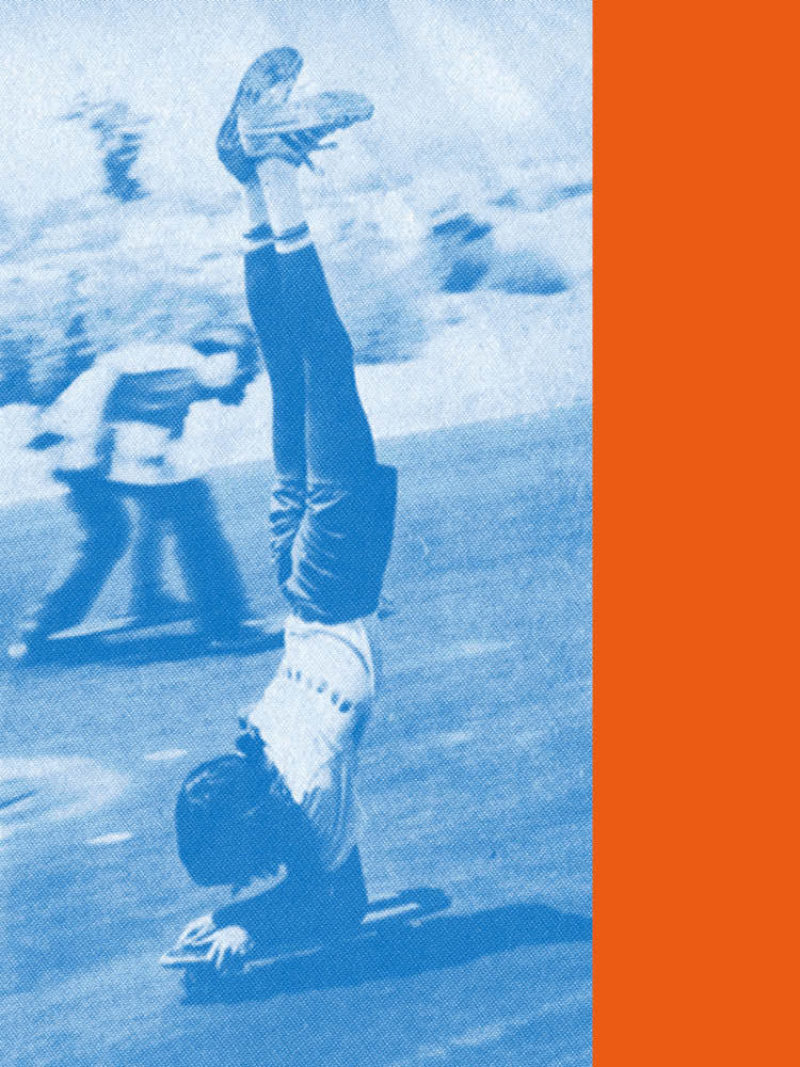 Fri. 26 February — Sun. 28 February 2016
KRAAK festival 2016
Che Chen (US), Timeless Reality (DK), Ilta Hämärä (BE), Volmacht (BE), Yeah You (UK), Księżyc (PL), Mark Fell (UK), Lino Capra Vaccina (IT), 75 Dollar Bill (US), Three Legged Race (US), Shetahr (BE), Viper Pit (BE), Widt (PL), Au Bout de Mon Sang (FR), Guttersnipe (UK), Coàgul (ES), Carrageenan (FR), Hermann Nitsch (AT), Brunch @ BSB, DJ Mark Harwood (AU), Films, record fair, DJ Kerm
Beursschouwburg welcomes the 18th (!) edition of KRAAK festival, the extended version? Once again, KRAAK guides unsuspecting music lovers through the organised web of off-stream, avant-garde, post-internet and neo-romantic music. For 3 (three!) days straight, fans can enjoy the most relevant acts, together with a few old masters. Yep, Tune in, Drop out!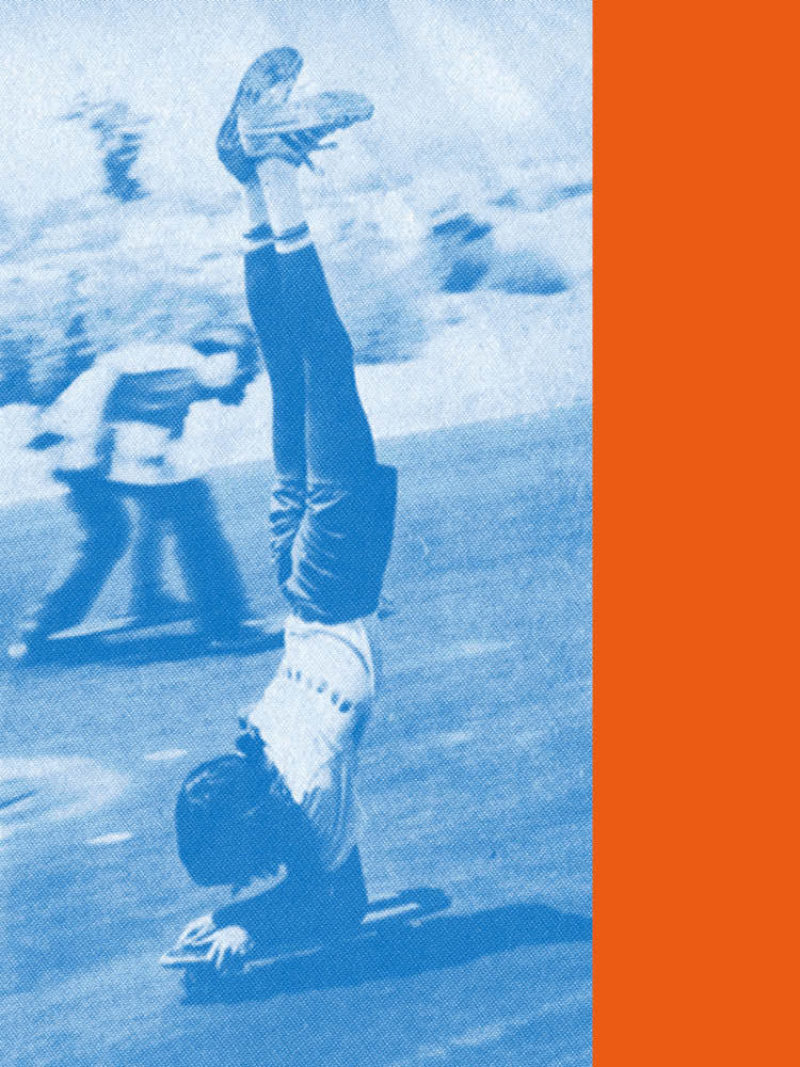 Fri. 26 February 2016

Beursschouwburg - Zilveren Zaal
| | |
| --- | --- |
| 20:30 | Che Chen |
| 21:15 | Ilta Hämärä |
| 22:00 | Yeah You |
| 22:45 | Timeless Reality |
| 23:30 | Volmacht |
| 00:00 & in between | DJ Kerm |
Fri. 26 February 2016

Beursschouwburg
| | |
| --- | --- |
| 14:00 | Record Fair / DJ Mark Harwood (Café) |
| 14:30 | WIDT (Zilveren Zaal) |
| 15:30 | Lino Capra Vaccina (Gouden Zaal) |
| 16:45 | Film Program (Zilveren Zaal) |
| 17:15 | Coàgul (Rode Hal) |
| 17:30 | Księżyc (Gouden Zaal) |
| 20:00 | Shetahr (Zilveren Zaal) |
| 20:30 | Three Legged Race (Gouden Zaal) |
| 21:30 | 75 Dollar Bill (Zilveren Zaal) |
| 21:00 | Au Bout de mon Sang (Rode Hal) |
| 22:15 | Guttersnipe (Rode Hal) |
| 22:30 | Mark Fell (Gouden Zaal) |
| 23:15 | Guttersnipe (Rode Hal) |
| 00:00 | Carrageenan (Zilveren Zaal) |
| 00:45 | Octatanz DJs (Zilveren Zaal) |
Fri. 19 February 2016

Beursschouwburg / Begijnhofkerk
| | |
| --- | --- |
| 15:00 | Brunch (BSB café) |
| 17:00 | Herman Nitsch (Begijnhofkerk) |
Che Chen
Che Chen is a New York based multi instrumentalist who takes care of the highly complex guitar riffs of 75 Dollar Bill. He is as well a master in subtile acoustic improvisations. He played together with a.o. Tetuzi Akiyama, Robbie Lee and Chie Mukai.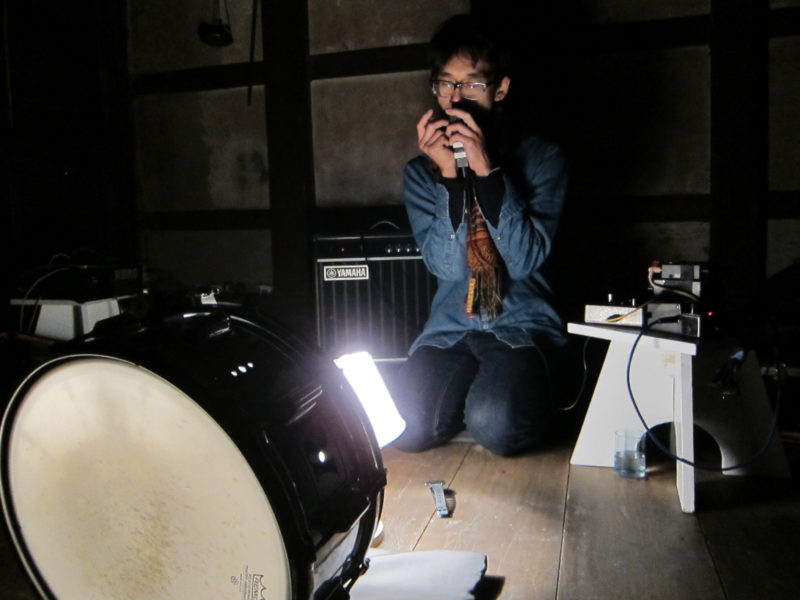 Timeless Reality
The future of music is — if she wants or not — wild, sloppy and psychedelic garage rock, where the Bay Area stops and the Danish underground begins. New Rock Radicalism will be its name. Timeless reality are the vanguards of this new metamorphosis of rock. The Danish power trio is the most recent project by Nicolaus Kauffman and Sara C. Czerny, a.k.a. Family Underground.
Yeah You
Vimeo meme and unlikely underground duo from Newcastle. With crappy synths and vocal processor they produce their own unique blend of outsider pop music. The world is there stage, as they express through their perfomances the need that music has be among us, not on an isolated stage in a closed club. Demented avant pop, post-internet lyricism and naive jams dance with eachother in the weird universe of Mylk Jaxn and Elvin Brandhi.
Volmacht
The new brainchild of Dennis Tyfus and Floris Vanhoof. Angry and grandiose music from the place where a rural synaesthesia poet and a urban collage artist meet eachother.
Ilta Hämärä
Clash of two Belgian underground titans, at one side Bart 'Father Sloow' De Paepe, at the other Timo Van Luijk. Sloow is the head honcho of the legendary tape label Sloow Records, and will present a retrospective book at the festival. Timo Van Luijk is known for his labels Metaphon and La Scie Dorée, and makes hypersensitive sound collages as Af Ursin. Together they will kick the Belgian Weird Psych its ass.

DJ Kerm
Ghentish strong force in its cassette-based underground. Mixes crappy acid, hair metal and sound collages with a firm hand.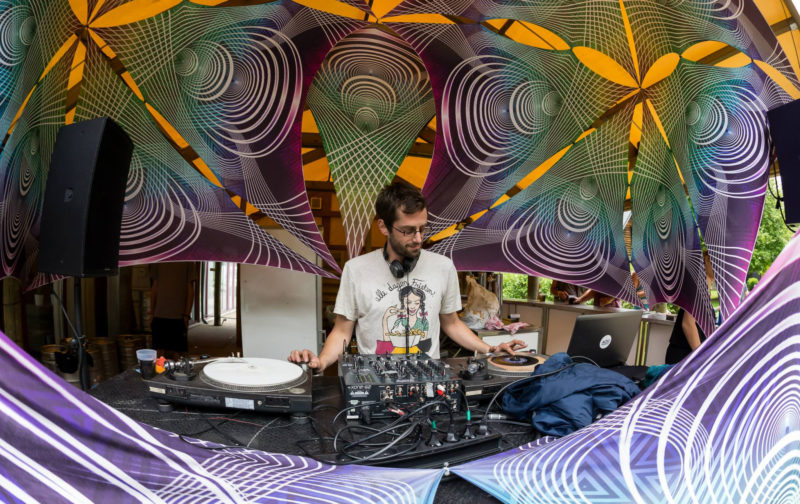 Księżyc
Księżyc is since their debut album, released in 1996, the best kept secret of Poland. Their music is an update of old Slavic folk music, in which electronic treatements and avant-garde spectralism are merged into songs which display an intense and profane spiritualism. Księżyc are as such the perfect antitode to these consumerist and superfluous times.
Droning folk music has many immediate functions: the celebration of life; to unravel time before us with its duration; to mourn our Earthly losses. Księżyc have emerged from the wilderness as true masters of the art form. — The Quietus
Mark Fell
Mark Fell (half of IDM outlet SND) focusses on the sonic version of a singularity. He deconstructs rave and electronic music to produce compositions and sound installations which are modernist critiques in themselves. Spatiality, pure sound synthesis and harsh digital noise serve an experience beyond sound itself. On the festival he present the performative installation Skydancers, which is as immersive as silly.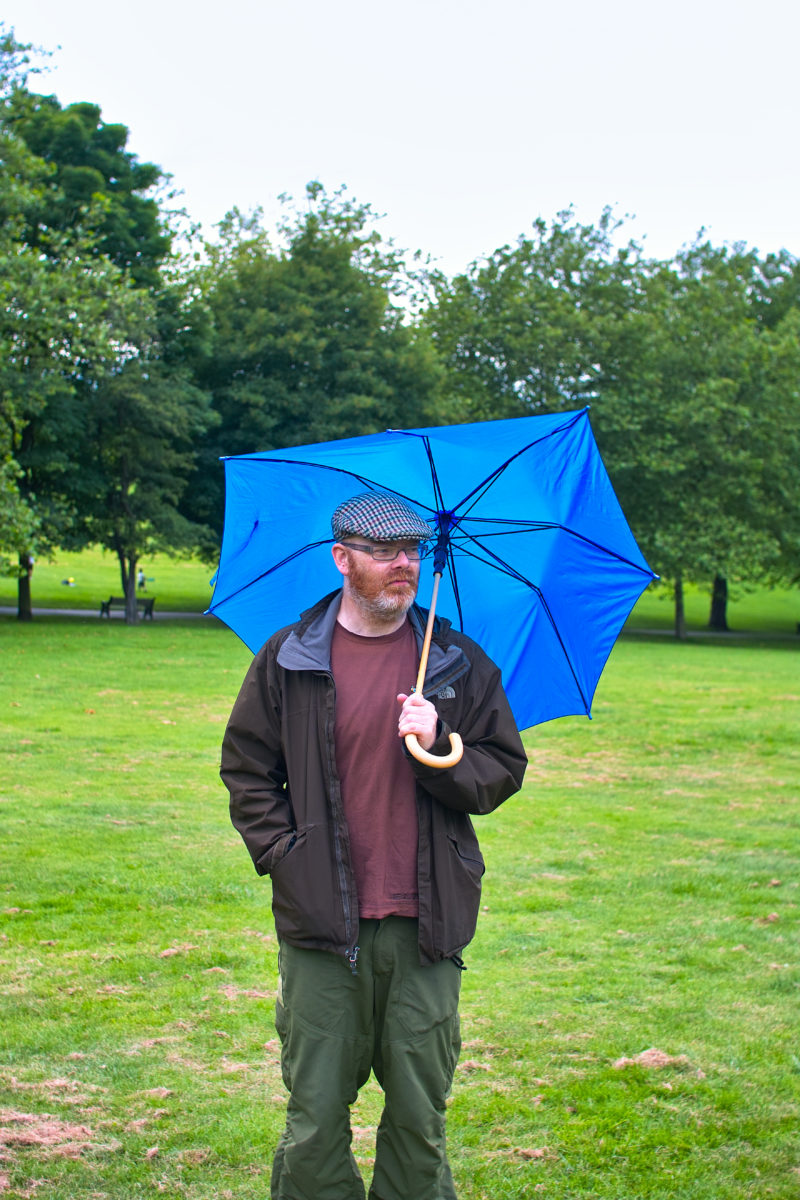 Lino Capra Vaccina
Legendary cult composer and percussionist which created a unique version of American minimalism. With gongs, Tuvan throat singing, and stripped down analogue electronica he composed the revolutionary and meditative album Antico Adagio somewhere deep in the 70ties. He disappeared after this release in the shadows of the music history, until Die Schachtel re-released the album. And now, finally, live on stage in the heart of Europe.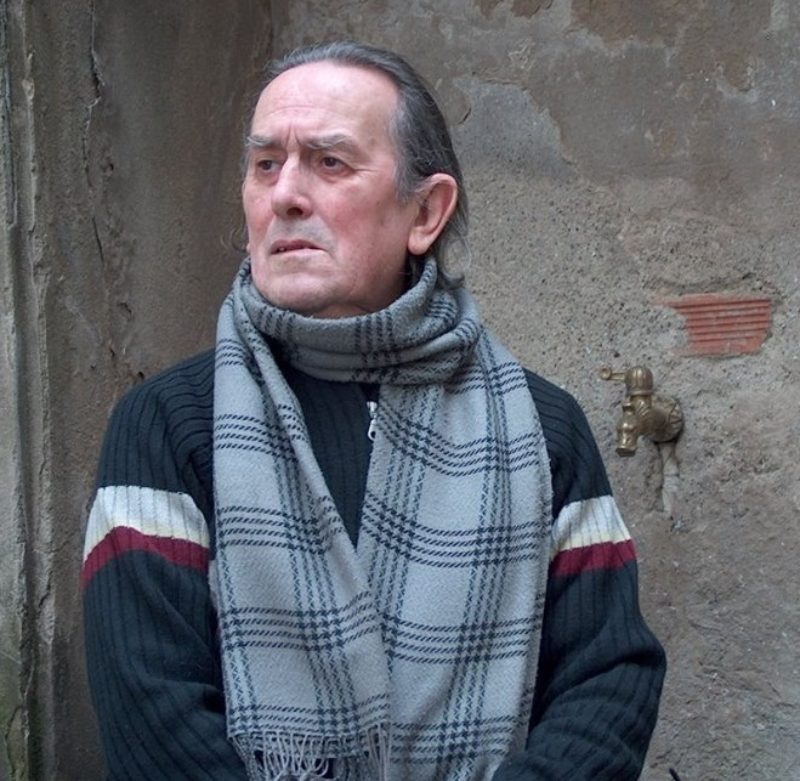 75 Dollar Bill
Rick Brown and Che Chen form one of the most bizarre r'n'b duo's of the Western world. With complex guitar riffs and street musician-style percussion the inject the dead genre with Sun City Girls-like jams and polyrhythms. Wherever they play, under a bridge or on stage, brains will melt. "Tent music for tent People — for your weddings, dances, processions, funerals, protests or pleasurements"
Three Legged Race
TLR is the solo outlet of Robert Beatty, also know for his neo surrealistic covers for Hieroglyphic Being and Tame Impala, and noising down Hair Police. As TLR he explores a bizarre world in which horror soundtracks, modular synthesis and post-industrial try to scare eachother.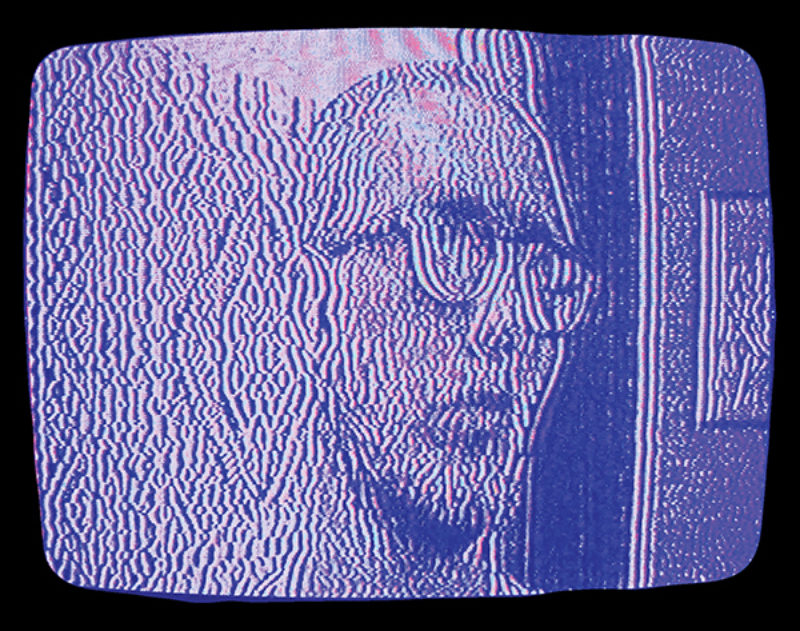 Shetahr
The unofficial kings of the Brussels music revolution which is called Crap Wave. They are not afraid to spit in your face, throwing beers and piss off would-be and real punks. A band we love.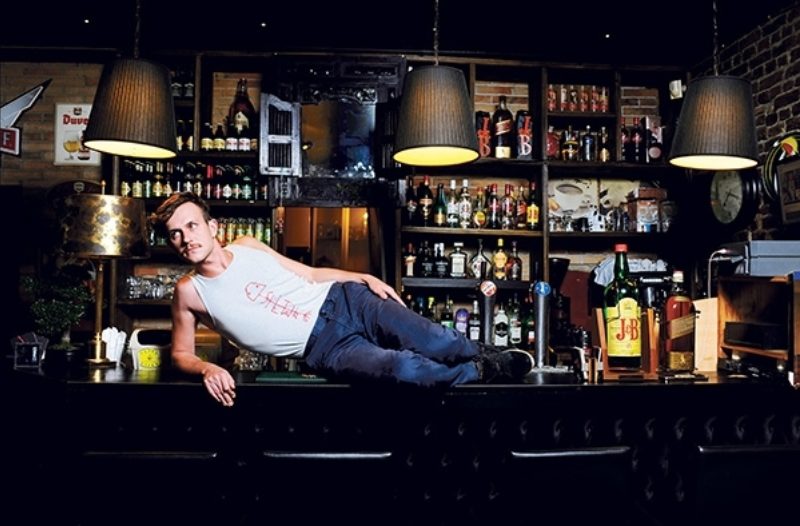 Widt
There is something happening in Poland, based on the excellent s/t VHS by the crossmedia duo Widt (Antoinette Nowacka and Bogumiła Piotrowska). With analogue video, vocal and electronics they create a psychedelic jungle which bears references to the Pierre Henry's The Myth of Orpheus or L. Berio's and C. Berberian's Omagio a Joyce. Widt seduces the listener into a black hole of the forgotten, the avoided and the inexperienced.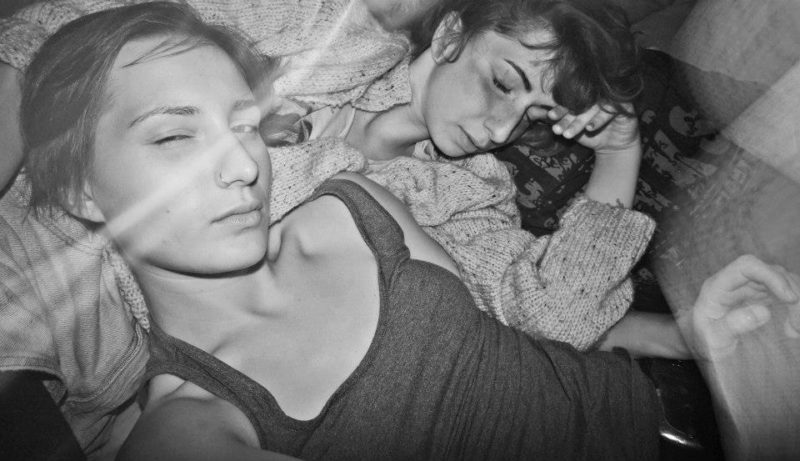 Viper Pit
Satanic, filthy and razor sharp crust punk, spit out by the Anderlecht underground. A superband with roots in bands which make your 14 year old niece pie in her bed. Like the notorious Bear Bones, Lay Low and Weird Dust.
Au Bout de mon Sang
Explosive mix of ragtime and trash metal. With just a distorted banjo and some pots and pans, Au Bout de Mon Sang gave the show of the year somewhere in 2014. The facts: it's a duo with parts of the band Charnier, they are rooted in the underground of Strasbourg, hometown of the excellent Ventre de Biche and the label Maison de Retraite.
Selected by Gonzalez Entertainment
Guttersnipe
The New Wave of Northern England noise has finally arrived. Until 3 years ago, the scene was led by VCO and side projects, but a couple of youngsters took over the sceptre. Guttersnipe is one the hardest outfits, guitar & drum are their tools to make explosive and brain melting noise. Hail to England's Freak Empire.
The musical palette-perge I didn't know I needed, a demasculinised anti-rock ear reset — The Wire
Coàgul
Coàgul is the musical project of the visual artist Marc O'Callaghan (Barcelona, 1988). In a desperate historical ultimatum to fight the dissolution and dispersion of the modern world, Coàgul's main function is to concentrate the energy of certain cosmic principles in the physical spot where it's musick is performed or reproduced. Selected by Gonzalez Entertainment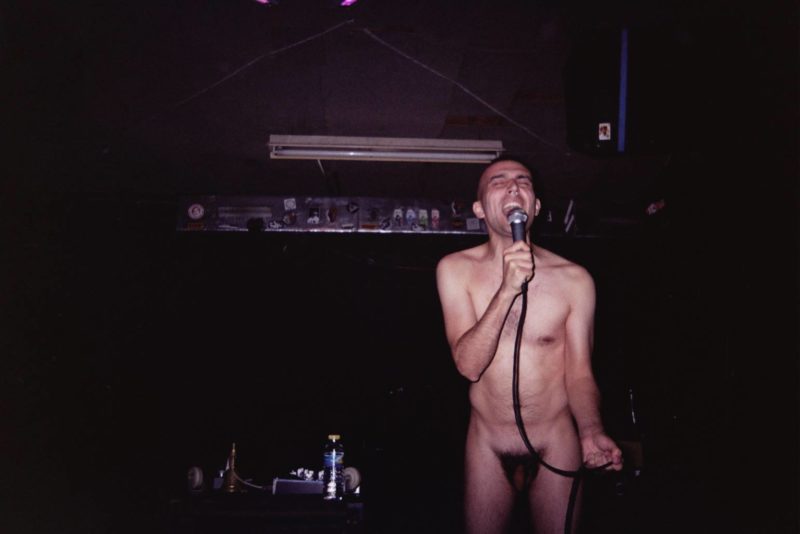 Hard dystopian technoise made by the Brussels based underground star Matthieu Levet. He forms with fellow Brussels undergrounder TG the band Pizza Noise Mafia.
Selected by Gonzalez Entertainment.
DJ Mark Harwood
Australian prototype of the underground label boss: sympatico, an intense stare, and a great taste for music.
Film Program by Floris Vanhoof
Floris Vanhoof is next to great artist himself, more and more a highly acclaimed curator of film programs that open your mind for a next level cinematic experience.
– Around Perception - Pierre Hebert, 1968 (digitaal, allicht in blackbox)
– Paul Sharits — t,o,u,c,h,i,n,g, 1968, 16mm
– Takahiko Iimura — 24 frames per second, 1975, 16mm
– Stan Vanderbeek/Wade Shaw — Symmetricks, 1971
– John Whitney — Permutations, 1968, 16mm
Octatanz DJ's
Octatanz is a web magazine filled with audio and visual expressions of the inexhaustible music scene mostly inspired by the 80's. Behind Octatanz are two people who accidentally met through their shared interest in music in October, 2012. Oscar der Winzige (Oscar Olias Castellanos) is the director of the cellar studio Sucked Orange Gallery in Berlin and Aerobica (Matas Labašauskas) is an organiser of DIY music events based in Vilnius. Together they offer a selection of ideas floating around in the deepest recesses of musical sub-culture. Selected by Gonzalez Entertainment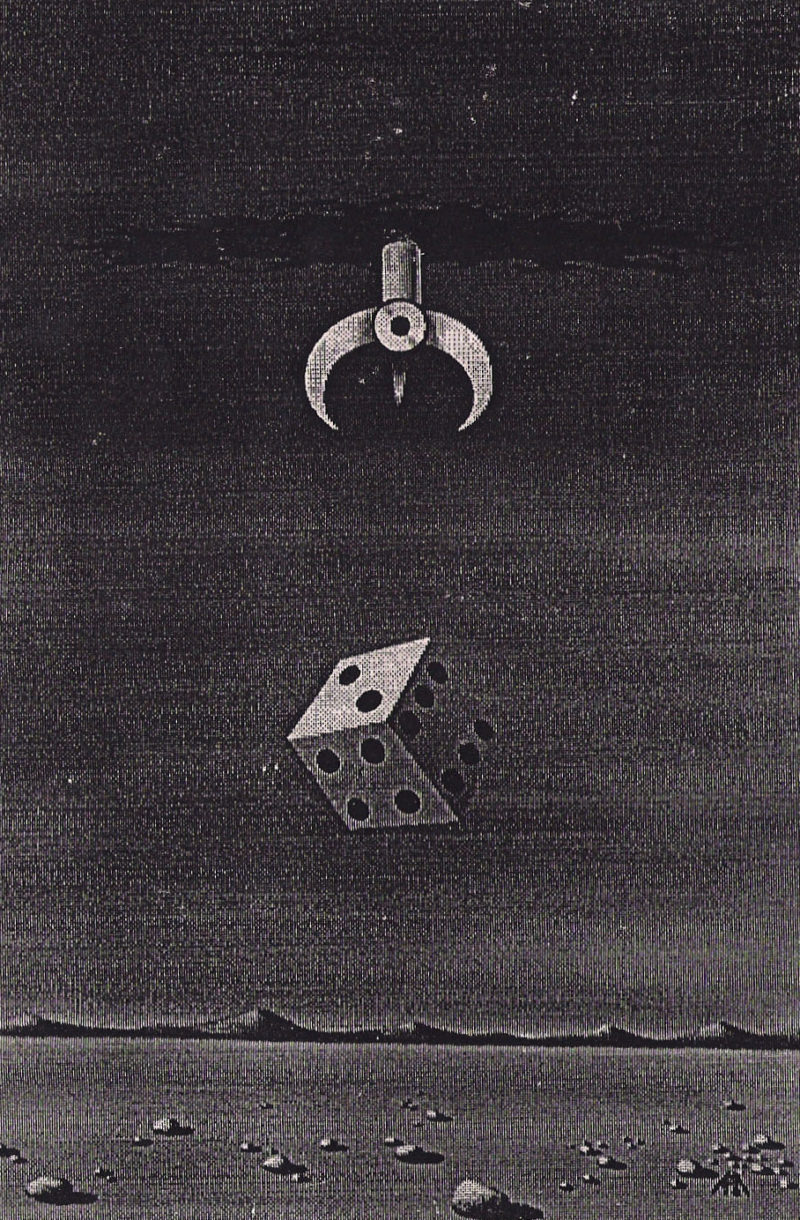 Hermann Nitsch
Apart from a world famous artist, a key figure in the Wiener Aktionismus movement and master within his Gesamtkunstwerk, is Hermann Nitsch a composer. His works are transcendental organ recitals that make even the most thourough hardcore minimalist look like a first grade student.