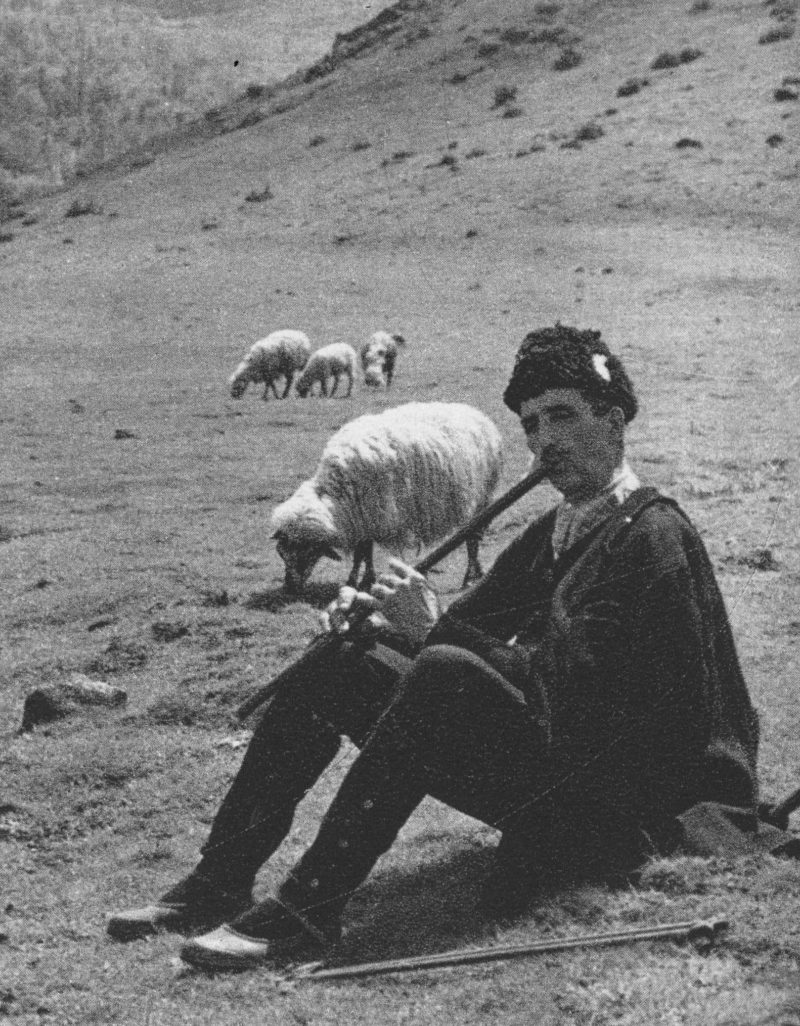 Sat. 02 March — Sun. 03 March 2019
KRAAK FESTIVAL 2019
C_C (BE), Christophe Piette (BE), Embassador Dulgoon (CL), Forced Into Femininity (US), Legion Of Andromeda (JP), Lewsberg (NL), Me Donner (FR), Macromassa (ES), Maika Garnica (BE), NEW ROOT CANAL (BE), Penus (BE), Peter Michael Hamel (DE), Sam Kidel (UK), Sculpture (UK), Sofia Jernberg (SE), Urge (FR), YOR (DE), Żywizna (PL)
KRAAK festival is the annual expedition to the outer edges of new music lands and the transforming habitats of avant-garde pioneers. Led by the idea to create an extended festival experience and flip the accustomed patterns of playing and listening to the music, this year we are launching a 24- hour journey kindly hosted by our friends from Beursschouwburg.
Bring your beautiful bodies, open your minds and sharpen your most delicate senses for this intense celebration of the visionary tendencies in today's music universe.
Next to extensive music programme, the festival features the experimental film screening Spatialised latency (inbetween the acts), curated by Nathalie Papillon, the pop-up expo Smugglers Bureau by Maarten Raskin, and the label market. To accommodate 24-hour festival experience, we have provided a zone out space, as well as the festival breakfast. Amber Meulenijzer will host the programme and guide you through this off-stream music adventure.

This year's festival is curated jointly by the KRAAK festival committee, a group of close collaborators and D.I.Y. stakeholders: Ernesto Gonzalez, Dieter Durinck, Gustave Demoen, Lizzy Vandierendonck, Maarten Raskin, Matthieu Levet, Niels Verougstraete, Sebastiaan Willemen and Victor Van Wassenhove.
Supported by the VGC, the Flemish Government and the Polish Institute.
*Due to the limited capacity, a guestlist is not possible.

| | |
| --- | --- |
| 24 hours | 35 / |
| Part 1 Sat 15:00-01:00 | 20 / |
| Part 2 Sun 02:00-09:00 | 15 / |
| Part 3 Sun 09:00-15:00 | 15 |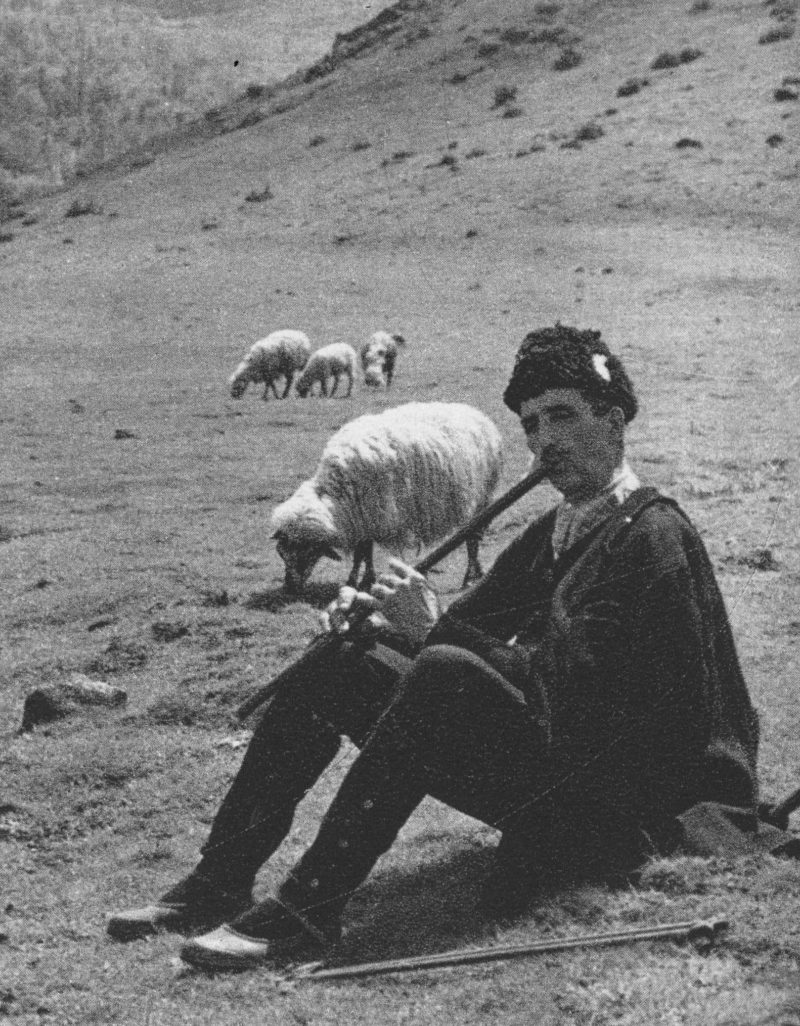 Sat. 02 March 2019

PART ONE
| | |
| --- | --- |
| Zilveren Zaal | |
| 15:30 | Forced Into Femininity |
| 16:30 | Sofia Jernberg |
| 18:00 | Embassador Dulgoon |
| 19:00 | Macromassa |
| 20:30 | Zwyzna |
| 23:00 | Penus |
| Cafe | |
| 14:00-19:00 | Record label fair |
| 21:00 | NEW ROOT CANAL |
| 22:00 | Lewsberg |
| 23:00 | DJ Cosmo Knex |
| Gouden Zaal | |
| 17:30, 20:00, 00:00 | Experimental film screening |
Sun. 03 March 2019

PART TWO
| | |
| --- | --- |
| Zilveren Zaal | |
| 02:00 | C_C |
| 03:00 | Legion of Andromeda |
| 04:00 | Me Donner |
| 5:30 | YOR |
| 6:30 | Non Local Society DJs |
| Gouden Zaal | |
| 04:30 | Sculpture |
Sun. 03 March 2019

PART THREE
| | |
| --- | --- |
| Zilveren Zaal | |
| 13:00 | Peter Michael Hamel |
| Gouden Zaal | |
| 12:00 | Christophe Piette |
| Cafe | |
| 11:00 | Maika Garnica |
| 14:00 | Urge |
| Expo Room | |
| 11:30 | Sam Kidel |
| Gouden Zaal Foyer | |
| 09:00-11:00 | Festival Breakfast |
C_C
C_C is a moniker of Brussels-based Eduardo Ribuyo. Dedicated to creation of the most delicate electronic music, C_C  departs far in the realms of saturated, responsive and dialectic composition. Rhythmic miniatures, forgotten melodies and super complex layering constantly build up through the textures of pulsing, bright and beautifully amorphous body of sound.
Christophe Piette
Christophe Piette is more known for music a.o. as a member of Belgian impro-experimental band R.O.T. but has over the years beeing making super 8 movies that carry a distinctive warmth and a hypersensible registration of the world. Invited to film the work of Korean painter Myonghi (Daegu 1947) on the island Jeju in South Korea, he besides did some personal sound recordings on the island andEdições CN is releasing a CD of this archive early this year. It will be presented to you at KRAAK festival in combination with the material both Christophe (film) and Dimitri Runkkari from Vlek Records (sound) were asked to record in relation to Myonghi's paintings and they combined in an original projection as a result of a residency at Les Ateliers Claus in 2018. Image by Quentin Nicolai.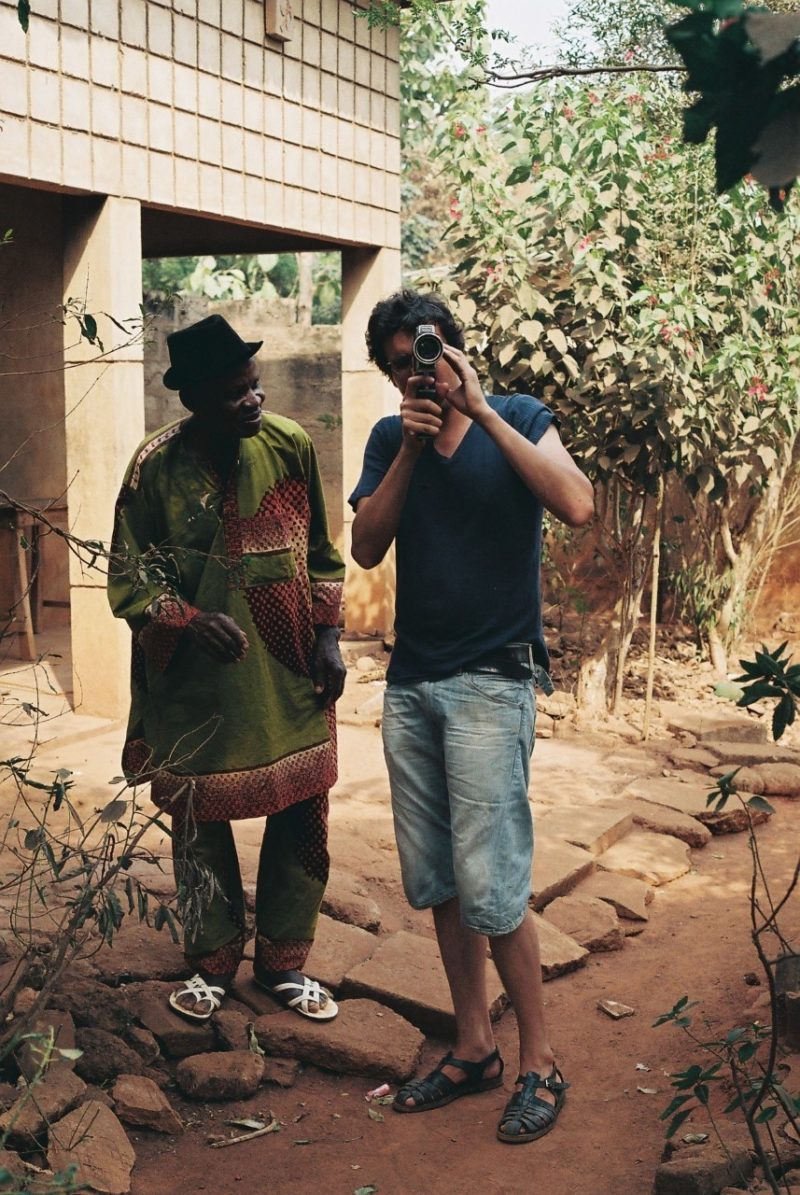 Embassador Dulgoon
Embassador Dulgoon is Chilean multiinstrumentalist Nicolas Carcavilla diving through the fantastic worlds of untamed onomatopoeic effects, atmospheric distortions and hybrid transformations of sound.
The exquisite sonic metamorphosis comes to being through manipulated electronics and free-form prerecorded instruments, fragments of chanting and unrecognized specimen's voicing. Psychedelic journey into the past eons and deep forests. In the same time eery and sacral, redundant and vital, idyllic and haunted, aural landscapes of Embassador Dulgoon have been released by Nonlocal research.
Forced Into Femininity
The energetic and unpredictable Jill Flanagan, the former member of the Chicago band Coughs, stands behind the multimedia project Forced into Femininity. Her music vocabulary is quite simple: unmerciful handling of electronics, excessively errant vocals and post-punk noise. Heavily intimidating, spontaneously affective performance testing the limits of consent includes screams, shouts, body horror costumes and climbing available structures. Grotesque language of Forced into Femininity strongly confronts regressive legacies of humanity. Disturbing extravaganza at its best.
Legion Of Andromeda
-M- and -R- took off on the extraterrestrial journey of Legion of Andromeda in 2012. Hypnotic repetition and endless minimal loops on guitar, drum machine and robotic voice have the ultimate goal to achieve altered states of mind. Cold, raw sound suggests a harsh metamorphosis towards inhuman. Deformed and seemingly nonsense lyrics of Legion of Andromeda are actually very consistent and extremely important for their music philosophy. The latest releases contain the outstanding preciseness and an opening towards, among others, punk influences.
Lewsberg
Lewsberg is a four piece homage to the same-named poet and writer from Rotterdam. Charming nonchalant pieces develop to their full shape flirting with indy and edgy rock tunes. Lewsberg's explosive drums and guitar are perfectly smoothened with impressive manoeuvres on bass. A particular vocal expression inbetween singing and reciting creates the attentive sensibility and feeds band's integrity and simplicity. Self-released.
Me Donner
Me Donner is French experimental industrial duo featuring Claire & Romain of HEADWAR. New force from Amiens, yet deeply rooted in local underground. Their party vibes carry an energetic mix of electronics, keyboards and prepared percussion, as well as a distinctive, captivating voice. A perfect combo of tenderness and wildness, and an appealing touch of ambiguity.
Maika Garnica
Maika Garnica explores the relationship between forms and sounds, creating sculptures that are then played as instruments. Her work is multidimensional and multimedial, reflecting the genuine curiosity for relationships between objects, performers and spectators. Produced sounds are outstandingly organic, raw and complex in the way they speak about the origin and the destination of music. At KRAAK festival 2019 she will perform together with  Senne Claes. Maika Garnica lives and works in Antwerp, Belgium. https://www.maikagarnica.com/
Macromassa
Macromassa is the cult Spanish experimental project, with influences reaching across new wave, impro jazz, electronic, industrial, as well as forms of music performance, theatre, video, happening, etc.  Founded by Juan Crek and Victor Nubla in 1976, the band has included almost 200 collaborators who left their share in its outstanding history. The music beast with the furious appetite for the most eclectic and 'impossible'  creations. Their fantastic and somewhat absurdist lyrics are dipped into invincible humour with likes for 'non-serious music'. The combination of voice and rather free clarinet, sax and electronics has been transforming and growing over time into a recognisable aura of this eminent duo.
NEW ROOT CANAL
NEW ROOT CANAL is the irresistible one man show of Rufus Mich. New age disco blast with improvised electronics and genuine vocal, New Root Canal seduces with his in-crowd performances. His music comes as a collage of  mad synth operations, sound disturbances and noises. Together with Johann Kauth, Frederic Verlinden and Kris Cuylits he's running Forbidden City venue in Antwerp.
Penus
Penus are the party masters from Antwerp, a mad mix of new wave punk- rock sound. Super energised vocals and tectonic synth have an extraordinary capacity of breaking through crowds and taking over dance floors. Ecstatic and wild times for night animals.
Peter Michael Hamel
Peter Michael Hamel, born in 1947 in Munich, is a musician and a composer of the impressive oeuvre and reach. Emerging from early kraut scene, his musical itineraries have been departing through free jazz, musique concrete, electronics, and intersecting with a number of the most prominent collaborators. Hamel did a remarkable gesture towards non-western musical influences and traditions, incorporating them in the splendid body of his work. Preceding his solo career, he co-founded ensemble Between, with a genuine approach to improvisation. From 1971 Hamel began performing his own works as a pianist, organist and vocalist. He composed music theatre, orchestral, choral and chamber music pieces, and also produced music for theatre, radio, television programmes and silent film scores. Peter Michael Hamel has an extensive experience in teaching and has received numerous awards and honors for his work. His CDs have been published on Wergo label and Celestial Harmonies. http://www.p-m-hamel.de/
​Sculpture
Sculpture is the audio-visual project of electronic music producer Dan Hayhurst and visual artist Reuben Sutherland. Existing in spaces in-between modern techno, pop, comics and video art, they create disorienting, hypnotic pieces with a discreet charm of analogue electronics.Groundbreaking melange of physical tape manipulation and hacked turntables meet the mastery of zoetropic prints and to the detail handled visuals. Hyperreal multimedia suggests possible choreographies of endless loops and tense, in essence minimal, tunes. Sculpture unusual a-v performances are charged with joyful hallucination and utmost imagination. https://plasticinfinite.com/
Sam Kidel
The work of the music producer Sam Kidel questions the relationship of music and capitalism, referring largely to the concept of muzak, a systematic production of music in workspaces to enhance the preferred patterns of behaviour. Kidel twists and spins the idea into 'disruptive muzak' to reflect critically to its conforming, commodifying and affective qualities. With a strong theoretical underpinning, Kidel's compositions contain mix elements of electroacoustic music, dub, vaporwave and classical music.
Urge
Urge is a post-jazz trio from Caen, France. Their multidimensional free-form sound emerges from the conversations on saxophone, guitar and drums. Abundance of improvisation and exploration of instruments' microtonality build up the recognisable direction in experimental jazz and a strong sense of novelty. Urge stands for a focused, careful and dedicated attitude and a rewarding, fulfilling encounter.
Sofia Jernberg
Sofia Jernberg is an experimental vocal performer and composer based in Stockholm, Sweden. Her techniques include, among others, distorted, pitchless and multiple pitch singing. Inclined to improvisation, she reveals the impressive range of possibilities of the body as an instrument.
Exploring the liminal moments of human articulation, Jernberg's performance pulls notions of physicality and embodiment of voice in non-classical singing. Stunningly engaged and intimate singing points at rhythmic qualities and an endless spectrum of emotions residing in spoken language.
Jernberg is the leader of the chamber jazz group Paavo and has been extensively performing in collectives.
YOR
YOR is the new no-wave force from Leipzig. Nataly, Susanne and Tony perform the myriad of ever-different sounding tunes on keyboards, drums, bass guitar and voice, as well as anything else that comes to their hands. Impulsive and intuitive tunes are oversizing genres and rules, merging to pieces to 'dance or to think to'. YOR picks references to the mondaine and un-aestheticised, developing a truthful and amazingly 'real' music.
Żywizna
Żywizna is the project of re-interpretation of Kurpian folk songs by the guitarist Raphael Rogiński and the vocalist Genowefa Lenarcik. In an experimental collage, Żywizna (in Kurpian nature) is nourishing the rich cultural and natural heritage of the Polish region. Still, virtuosity and profoundness of two performers transcends its historical and geopolitical definition. Raphael Rogiński is known for exploring different styles and music traditions, as well as for playing with bands Shofar, Cukunft and Alte Zachen. Genowefa Lenarcik is a recognised performer of Kurpian folk music and a daughter of the folk singing legend Stanislaw Brzozowy. They have been performing together for several years now.

DJ Cosmo Knex
Cosmo Knex is a DJ project of Antwerp based Johann Kauth. Known for his blend of most diverse musical influences, Cosmo Knex creates disco electronics at outer planetary edges and dance parties for yet undiscovered worlds. He is a host at Destination Earth and Delta ~ Wave in Antwerp, makes music under the Fyoelk moniker and runs the Stenze Quo cassette label. https://soundcloud.com/cosmo-k...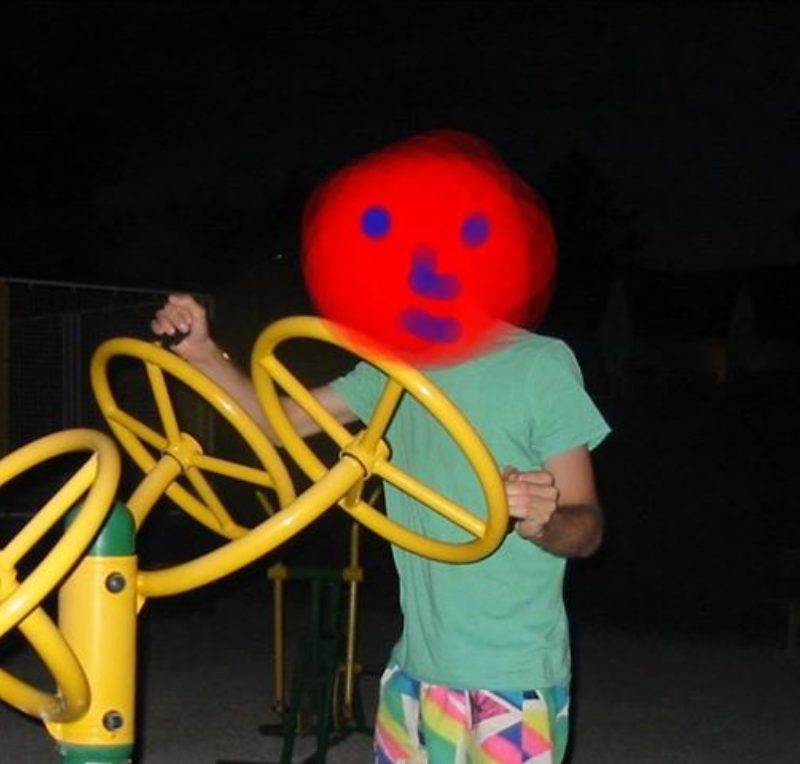 Spatialised latency (inbetwwen the acts), short experimental selection by Nathalie Papillon
With films by: Ieva Balode, Antonin De Bemels, Johannes Gierlinger, Khristine Gillard, Hal Hartley, Peter Kutin, Florian Kindlinger , Laura Kraning and Herwig Weisser.
This experimental film selection consists various emergent directors and sound-artists. The thematic arouse upon the pollination of invisible movement and the precarity of sound.
The amplitude of listening may increased in a situated momentary gaze of imperceptible movement. Some of the images went through a vacillation of exposure to the public, but just before they seem to dissipate once again, they might become ubiquitous.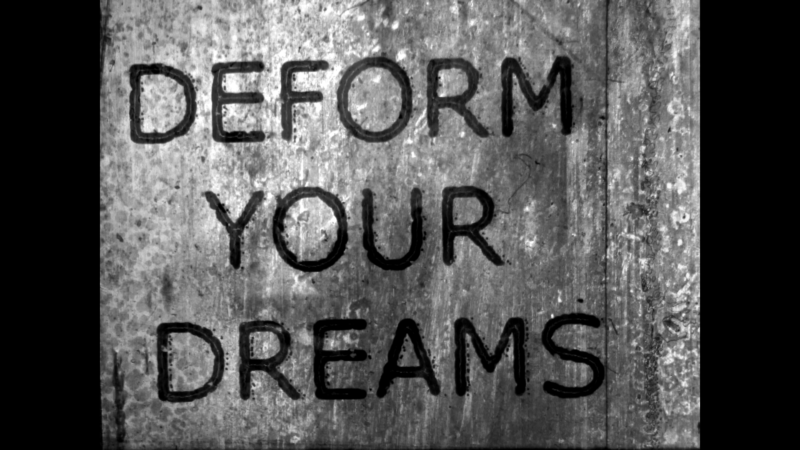 Nonlocal society DJs
Nonlocal Society is a temporary autonomous space cultivating a spontaneous and intuitive coexistance. Their DJ set is an array of experimental madness and psychedelic vibrations by the group of DIY music masterminds. https://www.nonlocalsociety.co...