Fri. 28 February — Sat. 29 February 2020
doors: 20:00
ticket: Friday
€

16 Saturday
€

31 combi
€

sold out buy tickets

KRAAK Festival, that annual foray into the outer edges of music, is back at Beursschouwburg to leap the leap year. For 2020, the classic formula gets expanded: a Friday night highlight of KRAAK's releases for the year, and a Saturday 12 hour bender of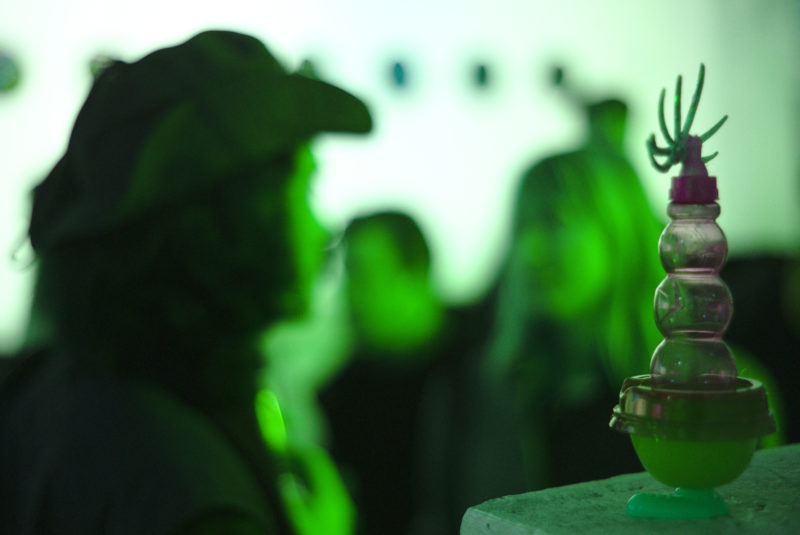 Fri 28 February 2020
| | |
| --- | --- |
| 19:30 | KRAMP |
| 20:15 | Orphan Fairytale |
| 21:00 | Vica Pacheco |
| 22:00 | Kuupuu |
| 23:00 | Crash Toto |
| 00:00 | Dj Keta Bush |
Sat 29 February 2020
| | |
| --- | --- |
| 15:00 | Fiesta en el Vacio |
| 15:45 | Quanta Qualia |
| 16:30 | Gaute Granli |
| 17:15 | Maria Violenza |
| 18:15 | Yürgen Karle Trio |
| 19:00 | BREAK BREAK BREAK |
| 20:00 | Fuji |
| 21:00 | Mesias Maiguascha |
| 21:30 | Aylu |
| 22:30 | Radioactive Sparrow |
| 23:30 | Giulhem All |
| 00:30 | dj Werner |
Aylu
The young Buenos Aires-based producer Ailin Grad had been self-releasing music under the Aylu pseudonym for several years before being picked up by Orange Milk and Sun Ark Records. Her work spans genres and aesthetics, going from electrifying footwork
Crash Toto
A motley crew of Brussels trouble-makers: one half of Lemones combine forces with Christophe Clébard and Carrageenan to churn out untamed trash punk of the lowest order. Their first rotten 7" is in the making!
Een bonte verzameling h
Gaute Granli
Classic guitar riffs encounter bizarre compositional devices and come together in Gaute Granli's left-field guitar exotica, which has already drawn comparisons to Jandek and other outsider legends whose strangeness is a crucial element of their appeal.
Guilhem All
With a background in punk, improv and electronic music, Guilhem All uses prepared plastic turntables and other appliances to create unique compositions from interwoven sounds and textures. Underlying drones and intermingling sine waves are the solid fo
Fiesta en el Vacio
French/Argentinean producer Luna Cedron has been making the rounds in Brussels and beyond with her particular blending of cold wave beats and melancholic Spanish lyrics. Her debut 7" on Lexi Disques came out late 2019 and is a shining testament to her
Fuji
An underground all-star band of sorts! Fuji is a psychedelic improv group formed by Warre Fungus, Bart Sloow and Louis Frères. For their show at the festival, they will be joined once more by demented Japanese guitarist Junzo Suzuki and living legend M
KRAMP
Visual artist and red-faced outsider Stijn Wybouw uses a disparate assortment of sound implements to crank out free-form noise experiments that are always unexpected and invariably loud. We'll be releasing a cassette of his latest ritualistic machinati
Kuupuu
Jonna Karanka has been an integral part of the Finnish underground for the past 15 years through her output with bands like Olimpia Splendid as well as her Kuupuu alias for which she produces warped electronic loops and dreamy melodies. Her latest self
Maria Violenza
Christina Cusimano aka Maria Violenza makes dirty electronica with arab influences, a punk attitude and psych rock guitar violence. She shares the kind of aesthetic that has swept over the darker sides of the underground, with the likes of Christophe C
Mesias Maiguashca
Ecuadorian composer Mesias Maiguashca began his trajectory as a pupil of Alberto Ginastera and spent some time working alongside Karlheinz Stockhausen. In 1996 he co-founded the K.O Studio Freiburg as an initiative for the practice of experimental musi
Orphan Fairytale
Eva Vandeuren is a prolific Antwerp-based artist who has been making music under the Orphan Fairytale moniker for well over a decade. Her harp compositions brim with a disarming innocence which is as haunting as it is entrancing, and which will feature
Quanta Qualia
The artistic entanglement of Siet Raeymaekers and Tomas Dittborn, also co-founders of the Nonlocal Research record label. Through Quanta Qualia, an experiential environment mixing sound, performance, and installation comes alive, where the duo act as g
Radioactive Sparrow
These men from Wales are as legendary as they are underrated. With more than 90 (!!!) releases to their name, they have been bringing a strange mix of rock, electronics, shreds of cabaret and half-insane nonsense since 1980. This band is one of a very
Vica Pacheco
Hailing from Oaxaca, the multidisciplinary artist and Villa Arson alum Vica Pacheco uses field recordings and manipulated vocals to weave imaginative sound tapestries reminiscent of science fictional worlds and alternative mythologies. She will release
Yürgen Karle Trio
An improv group (don't let the "trio" part fool you) formed by stray members of Metabolismus and other musicians from the Stuttgart scene. Like a German outtake of Nihilist Spasm Band, YKT use makeshift and modified instruments to launch into dissonant
DJ Werner
One of the founders of Metabolismus, shredder majorus of Cluster Bomb Unit, and part of Yurgen Kärle Trio, DJ Werner will seal the night with one of his legendary sets: eclectic, entrancing, and ecstatic vibes guaranteed! You can be sure that this frie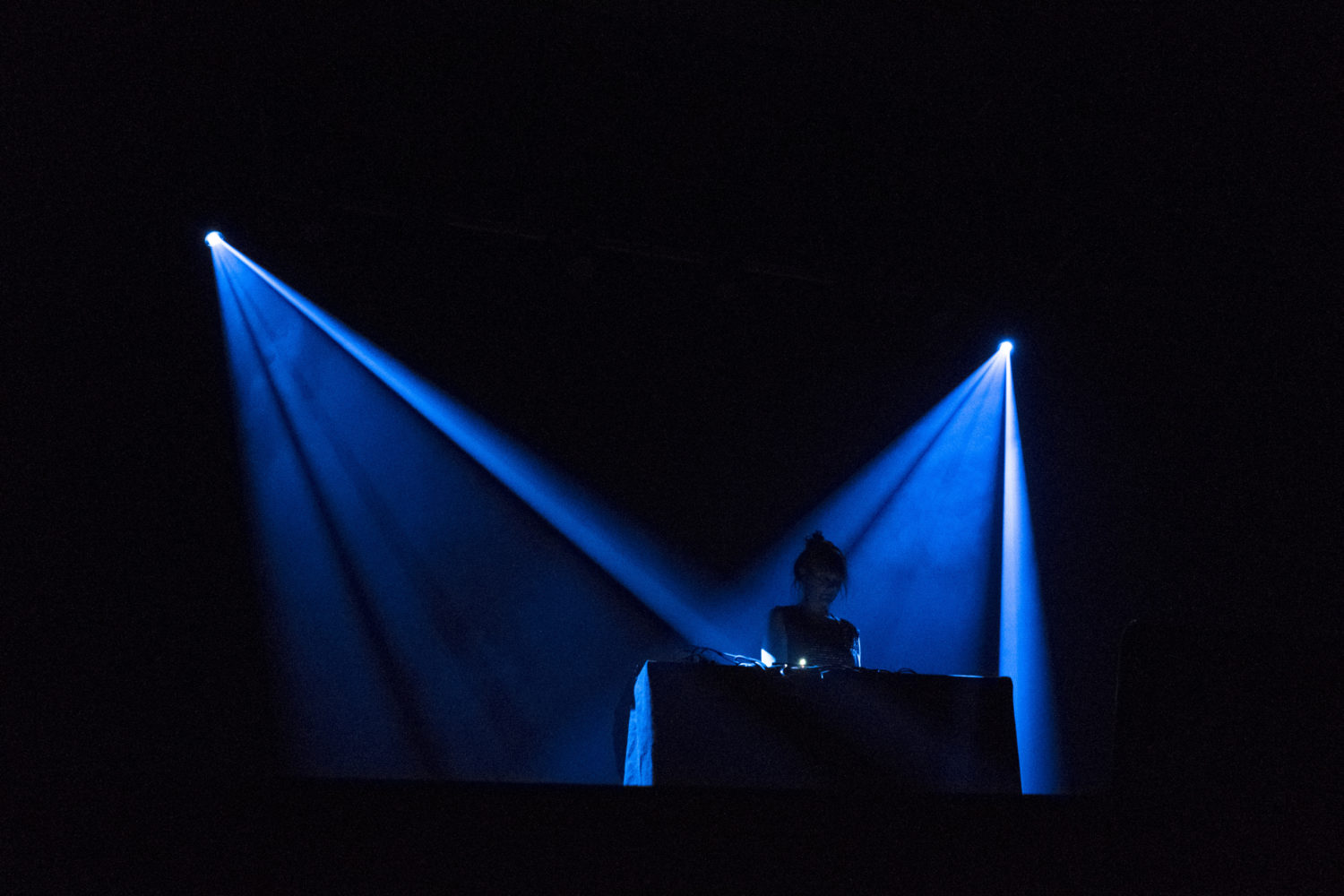 DJ Keta Bush
A recent graduate of KASK in Ghent, artist and happening queen Lizzy Vandierendonk will be spinning her usual mix of dance hits and whimsical sound bites to close down the first night of the festival.
Een kanjer van alumnus aan de KA