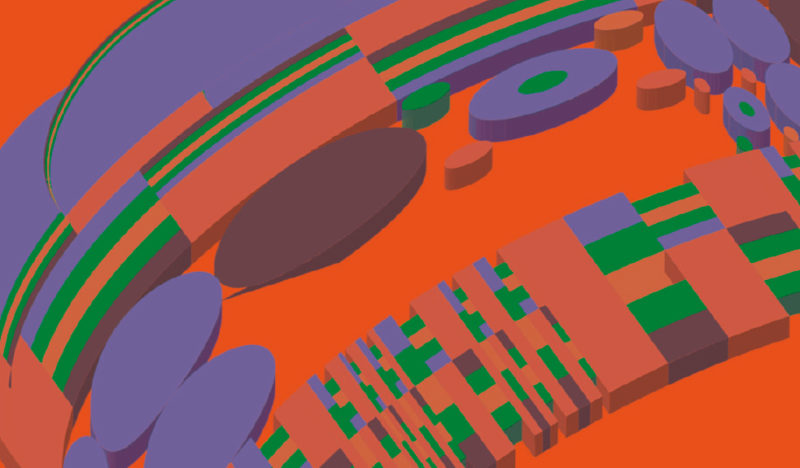 Fri. 06 September — Mon. 09 September 2019
Kulturzentrum Alter Schlachthof 4700 Eupen

Doors at 20:00
KRAAK at Meakusma 2019
Floris Vanhoof (BE), Het Interstedelijk Harmoniumverbond (BE), Köhn (BE)
From September 6 to 8, for the fourth time in a row, Meakusma Festival returns to the Belgian town of Eupen. We are delighted to present three KRAAK acts playing this year, as announced with the first bulk of names.
Focusing on experimental and club music alike, and fluorishing an intimate atmosphere and a carefully curated lineup, the festival has over years achieved a high reputation and a devoted community of off-stream music makers and enthusiasts.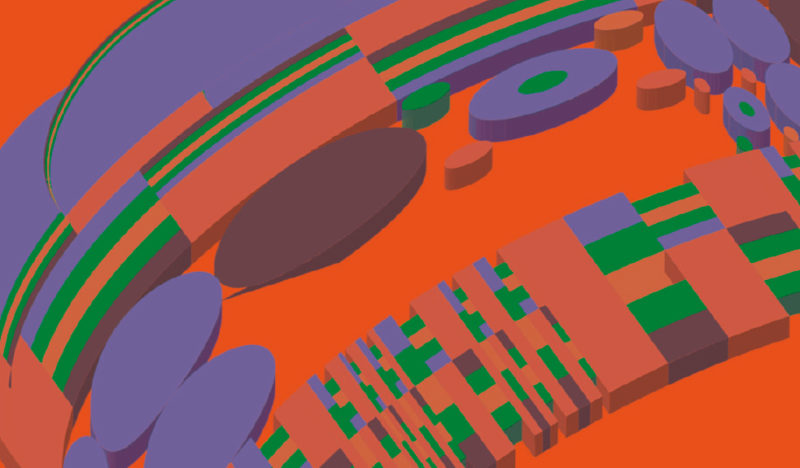 Floris Vanhoof
Floris Vanhoof is an electronic musician and experimental filmmaker whose oeuvre is strongly influenced by American minimalism (think of renowned composers such as Terry Riley, La Monte Young, Tony Conrad, Philip Glass, Laurie Spiegel, Pauline Oliveros...) and by a contemporary experimental underground tradition. His music combines modular synthesis with concrete sounds - so called found sound, analogous to objets trouvés in visual art. His film work, which consists of manipulated 16mm film and interventions throughout the chemical processes of the film development, is experimental in the literal sense of the word. The core of Vanhoof's oeuvre is linked to the idea of synesthesia: visual ideas and concepts are transposed to music and vice versa in order to achieve the aesthetic experience of the whole. His new release (LP and photo book) The Fluid Computer was released on KRAAK in May 2019.
Het Interstedelijk Harmoniumverbond
The untranslatable Het Interstedelijk Harmoniumverbond is a collaboration of four striving forces within the Belgian avant-garde: Hellvete, DSR Lines, Edgar Wappenhalter and Ameel Brecht. As their name suggests, each of them resides in a different capital of a Belgian province (Brussels, Ghent, Antwerp and Bruges), they all play harmonium, and all share a genuine interest for temporality in music. Initiated from Glen Steenkiste's idea to expand the solo harmonium of Hellvete into a more dialectic and immersive format, this new league premiered during the Eastern Daze V festival in November 2018. Their self-titled LP was released on March 2019 on KRAAK, along with a LP launch at STUK in Leuven.
Köhn
Köhn is a somewhat hidden gem in Belgian underground music. He debuted 20 years ago with the essential record KÖHN 1 on KRAAK and has been pushing the borders of experimental electronic music ever since. In 2017 he released his seventh album, Kreis Plön (KRAAK), which documented twenty years of vital and joyful research. The album combines past and future, construction and destruction, mourning and joy, noise and peace. It shows a master who easily fuses glitch, idm, shoe gaze, hypnagogic pop, improv, synth music, field recordings and kraut, creating a whole new standard for electronic music. KÖHN 1 will be reissued by the Belgian record label Cortizona in time for the Meakusma festival.