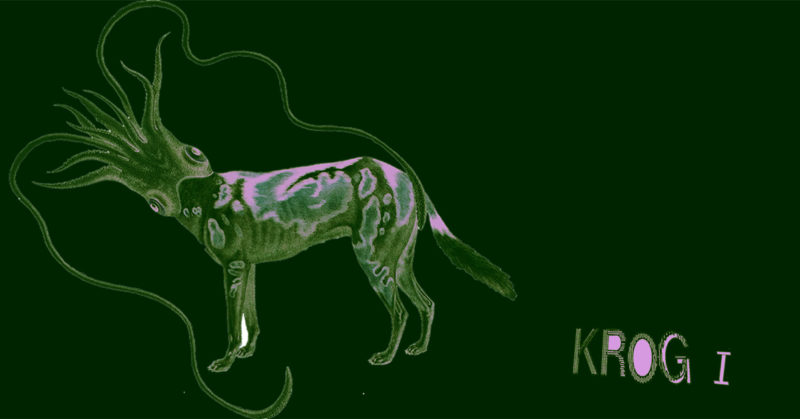 Sun. 20 February 2022
SMOG
Avenue Van Volxem 380, 1190 Forest, Brussels
Doors at 19:00
KROG I
Aya Suzuki (JP), Mik Quantius (DE), Romain De Ferron (FR)
Sunday sounds provided by three highly idiosyncratic and utterly magnetic artists on our first of multiple mergings as KROG, a mischievous creature of endlessly morphing faces dwelling by the Forest tram lines and sniffing out all sorts of whimsical aural playgrounds. Limited capacity = come early!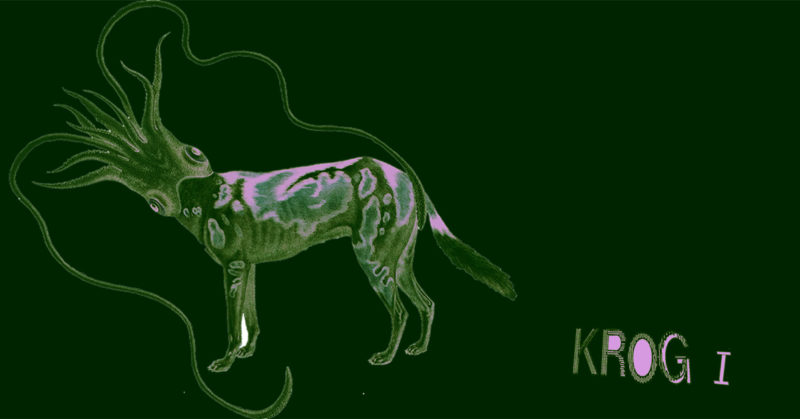 Sun. 20 February 2022

SMOG, Avenue Van Volxem 380, 1190 Forest, Brussels
| | |
| --- | --- |
| 19:00 | DOORS |
| 20:00 | Aya Suzuki |
| 21:00 | Mik Quantius |
| 22:00 | Romain De Ferron |
| 00:00 | BYE PEOPLE |
Aya Suzuki
Prodigal percussionist Aya Suzuki has been jamming on everything she could get her hands on since the age of six. Born and raised in Japan and now living the Antwerp life, Suzuki delves deep into the properties and possibilities of her hypnotic implements, whether they be marimbas, bells, bowls, sand (!) or other. Let not the simplicity of the set-up fool you into complacency & prepare for some serious travels.
Mik Quantius
The man needs nary an introduction, for Köln's Mik Quantius is no doubt one of the most potent and true cult figures of the Euronational underground. Having played as part of the iconic krautjazz outfit Embryo and gone on to front headbanging offshoots Mikrokosmos and Fuji, his most recent output is of the solo variety with two demented and absolutely radiant tape releases on Het Generiek and Artsy. Pounding keyboards and guttural free form chants for senseless, timeless anthems ~ psychedelic warriors live forever, man.
Romain De Ferron
Romain De Ferron has been active in the Lyonnais circles and beyond, whether it be as part of puissant-as-hell bands like Balladur and Omertà, co-organizing the epically resonant Échos festival or co-publishing one of the best music fanzines in Francophonia, Fond De Caisse. With his namesake project, Ferron and his keyboard magic render dreamy musical landscapes so vibrant you're pretty much there. His latest album Floreson Indian Redhead is a vitrine into those worlds, all distinct vignettes of immeasurable poetry with hints of Joe Meekian saccharine exotica, Bruce Haackian groovesome playfulness, and a resplendence that is purely his own.