Thu. 11 October 2012
doors: 22:30
ticket: vvk
€

15 adk
€

18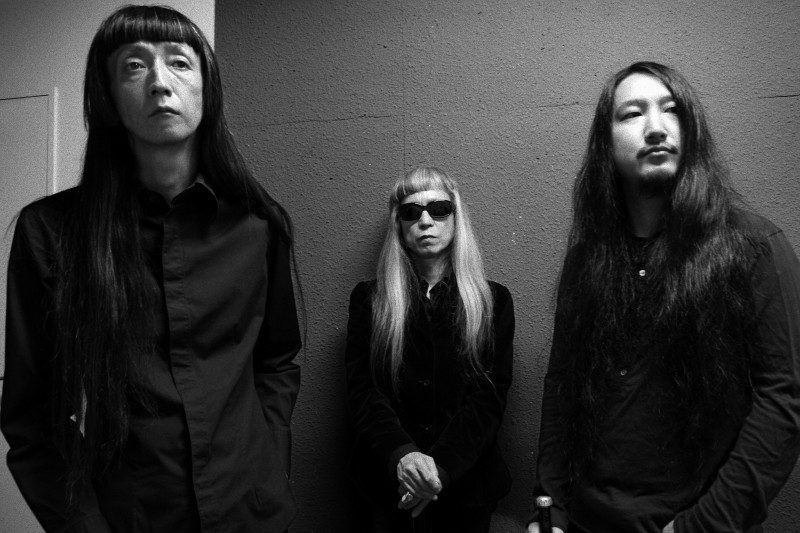 Fushitsusha
Op zijn zesentwintigste vormde Keiji Haino de band Fushitsusha, dat eerst als duo opereerde maar later uitgroiede tot een volwaardige rockgroep. Fushitsusha wordt gezien als een van de moederbands van de Japanse psychedelische noiserock. Een hele stroming, die vooral gedocumenteerd wordt door het PSF-label, vloeide voort uit de oosterse interpretatie van noiserock, kraut en psychedelica. Na twaalf jaar stilte is de groep eindelijk terug.
The Tenses
Al sinds de vroege jaren zeventig spreekt de Los Angeles Free Music Society tot de verbeelding van publiek en muzikanten wereldwijd. Bands als Smegma en Dinosaurs with Horns zorgden in het verleden al voor spektakel op het KRAAKfestival en een aantal one-off collaboraties met LAFMS-leden dat de laatste jaren passeerde in België opende heel wat ogen. LAFMS staat dan ook garant voor wat de 'lowest form of music' wordt genoemd. The Tenses zijn Ju Suk Reet Meate en Jackie Oblivia. Met tape, prepared gitaar, kornet en platendraaier maakt het duo een combinatie van vrije noise, collagemuziek and spaced-out weirdness. Volledig in LAFMS-stijl.

Humus
Quentin Nicolai, Bongoman en Cool Brocoli vormen samen Humus. Brakkige, repetitieve speelgoedkraut wordt in dit trio vermengd met de artistieke overblijfselen van Buffle. 
Maan
Maan is een jong Gents duo met een enorme experimenteerdrift. Met bas, gitaar, samples, trompet en keyboards werken ze voor elke performance een nieuwe set uit. Dat gaat van vrije instant compositie, over noise rock tot parlando core in de lijn van the Shadow Ring en Drunk Elk.