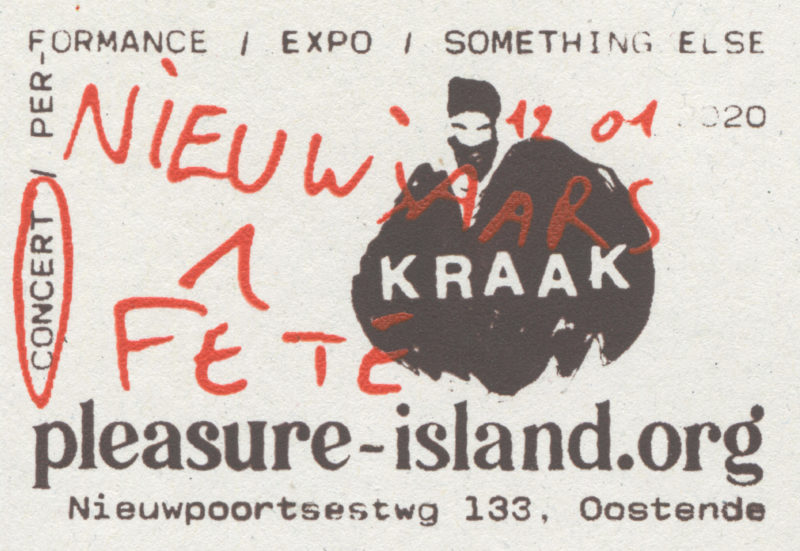 Sun. 12 January 2020
Nieuwjaar's Fête
Linus Vandewolken (BE), Charlène Darling (FR), DJ Mogi (BE)
As in all the years before this one, we're pleased to host a gathering to greet the new year (and new decade), this time on the coast! A cozy afternoon in the aptly-named Pleasure Island to drink and zone out and make a few merry memories ahead of another year of who knows what.
Zoals elk jaar zijn we opnieuw verheugd u in een nieuw jaar (en nieuw decennium) te mogen verwelkomen, en deze keer doen we dat zelf aan de kust! Een gezellige namiddag in (de naam zegt het zelf) Pleasure Island, het perfecte moment voor uw eerste (of 10de) Rocherfort van het jaar en al direct één van 'beste momenten van 2020' om te noteren.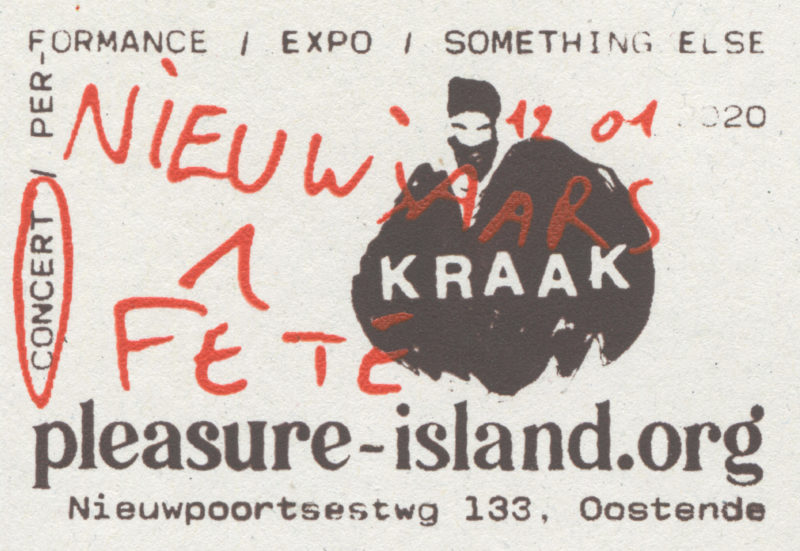 Linus Vandewolken
Rustic hebergeur and hommel-wielding troubadour Linus Vandewolke - sometimes known as McCloud Zicmuse - emerges from his guild in the woods of olde Schaerbeek to riff on medieval chords before present-day ears. His album Het vlier, een hommel op aarde on Okraina Records proves to be a tip for ye soul and a trip for ye minde.
Rustieke Herberguitbater en hommel troubadour Linus Vandewolke - ook gekend als McCloud Zicmuse - komt rechtstreeks uit de bossen van Oud Schearbeek enkele middeleeuwse akkoorden tokkelen. Zijn album, een hommel op aarde op Okraina records belooft dat deze show een trip is voor zowel ziel als geest. 
Charlène Darling
With her first album Saint Guidon affecting and enchanting in equal measure, Rose Mercie/Ligne Claire member and eternal autodidact Charlène Darling will present a solo performance during our seaside adventure. Guitar quirks and lo-fi charm are in order, bemused smiles guaranteed.
Met haar eerste album Saint Guidon bedwelmd de Franse Charlène Darling, Rose Mercie/Ligne Claire bandlid en eeuwige autodidact, op gelijknamige manier als de heer Vandewolke. Tijdens ons avontuurtje aan zee komt ze echter solo spelen. Maar meer dan een rammelende gitaar een uiterst charmerende stem heeft deze franzose niet nodig om een gelukzalige lach op uw muilwerk te toveren.