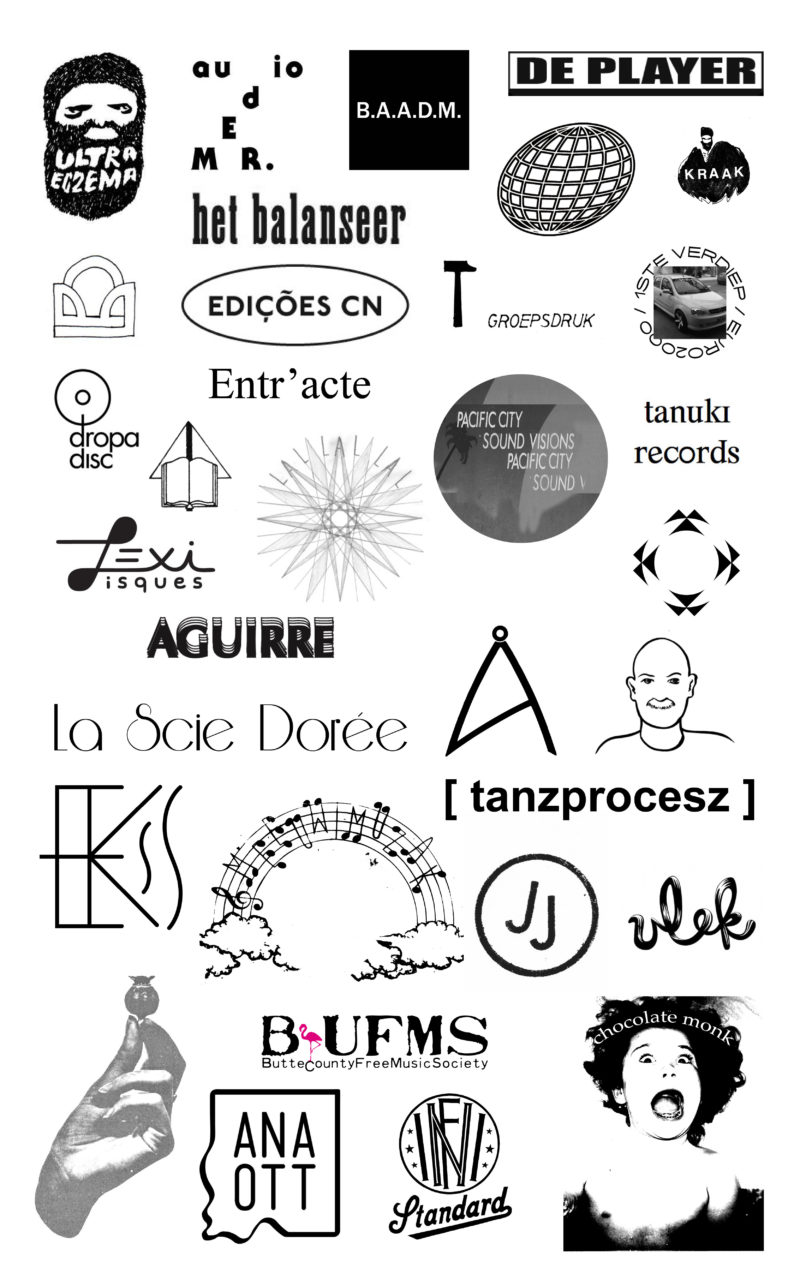 Sat. 04 November 2017
The Gathering of Trans-Medial Publishers
Nuslux (FI), Olli Aarni (FI), Opéra Mort (FR), Nyoukis / Verbiesen (UK/NL), Miaux (BE), Sourdure (FR), Astor (AU), Jacques Beloeil (FR), Ōgon Batto (BE), Céline Gillain (BE), DJ Risiko Press (BE), DJs Sasha & Tobias (UK/BE)
The Gathering of Trans-Medial Publishers celebrates imagination, as being a crossbreed between dada performance, gesamtkunstwerk and record fair. Once the definition of a release was restrained by its physical nature — as LP, CD or tape. Nowadays the definition of a sound carrier has been endless times rethought in form, content and object. Music labels release books or virtual records, publishers release LP's and mixtapes, or transcribed compositions, labels become concert organizers and vice versa. This mini festival will show 'the label' in all its disguises.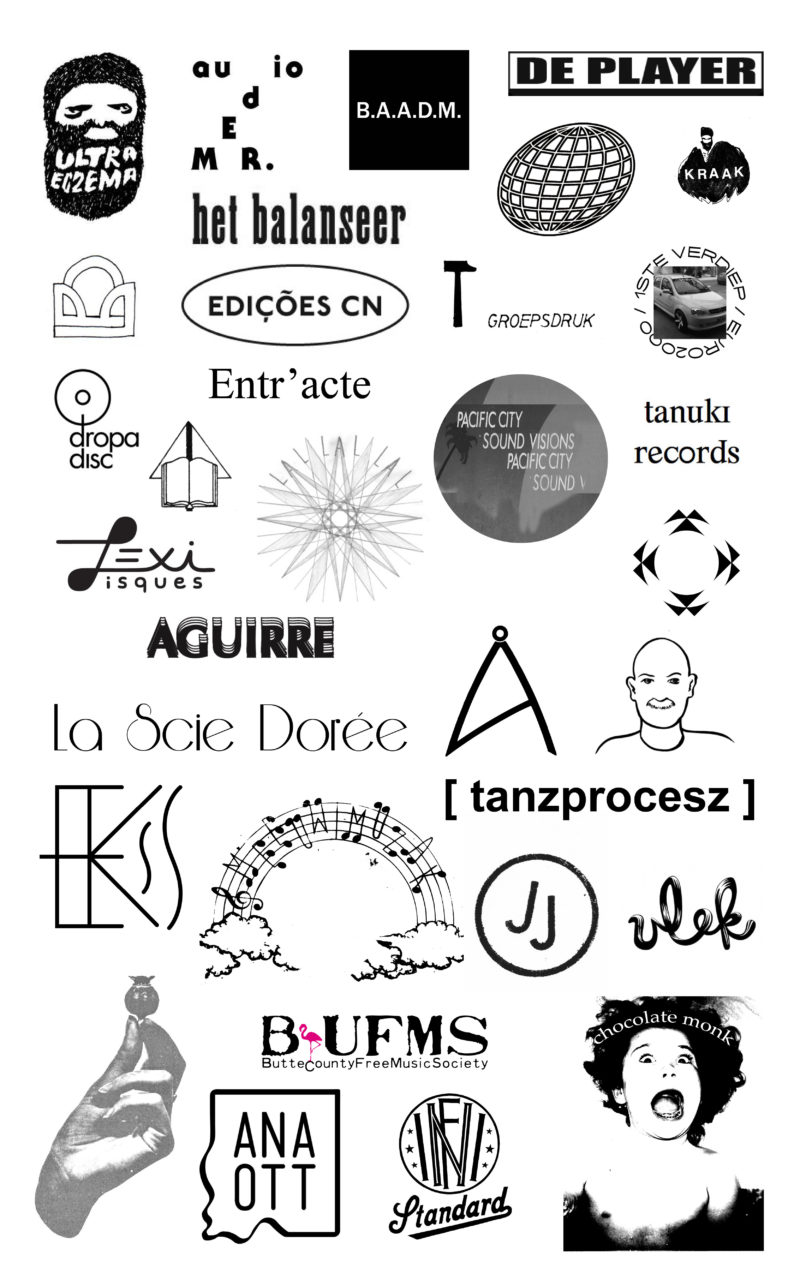 Labels Present
De Player, Ultra Eczema, , Audiomer, Etr'acte, KERM, La Scie Dorée, B.A.A.D.M., Edições CN, Euro 2000, Dropa Disc, Groepsdruk, Het Balanseer, Pacific Sound Visions, Vlek, Chocolate Monk, Penultimate Press, Tanuki, Lexi Disques, Slowscan, Lal Lal Lal, Aguirre, Risiko Press, Butte County Free Music Society, Hare Akedod, Smeraldina-Rima, Tanzprocesz, Ekster, JJ Funhouse, Sloow Tapes, Ana Ott, Troebel Neyntje, Meeuw Muzak, Ångström, Standard In-Fi, Forced Nostalgia, Sorry Works, Audio.Visual.Atmosphere, Oggy Records, Gonzo Circus
Nuslux
Roope Eronen from Helsinki, runs the label Lal Lal Lal.
Olli Aarni
from Vantaa Finland, just released a great feedback based album on Ikuisuus & Lal Lal Lal. Olli is also a pro skater.
Opéra Mort
French duo consisting of Èlg + Fusiller. They released the album 'Film Works' on BAADM early september.
Nyoukis / Verbiesen
Dylan Nyoukis (Blood Stereo) and Marijn Verbiesen (Red Brut, Sweat Tongue) play as a duo.
Miaux
Mia Prce's solo keyboard melodies, released two lp's on Ultra Eczema.
Sourdure
Ernest Bergez from Clermont-Ferrand /Lyon. Part of Kaumwald.
Astor
Mark Harwood currently resides in London and runs Penultimate Press.
Jacques Beloeil
Record Masterer for a living and releases his casio sk1 driven music on labels like Entr'acte.
Ōgon Batto
Runs the Hare Akedod label and is releasing his debut lp soon on Aguirre Records.
Céline Gillain
Céline is part of 'The After Lucy Experiment' and has a record out on Lexi Disques.