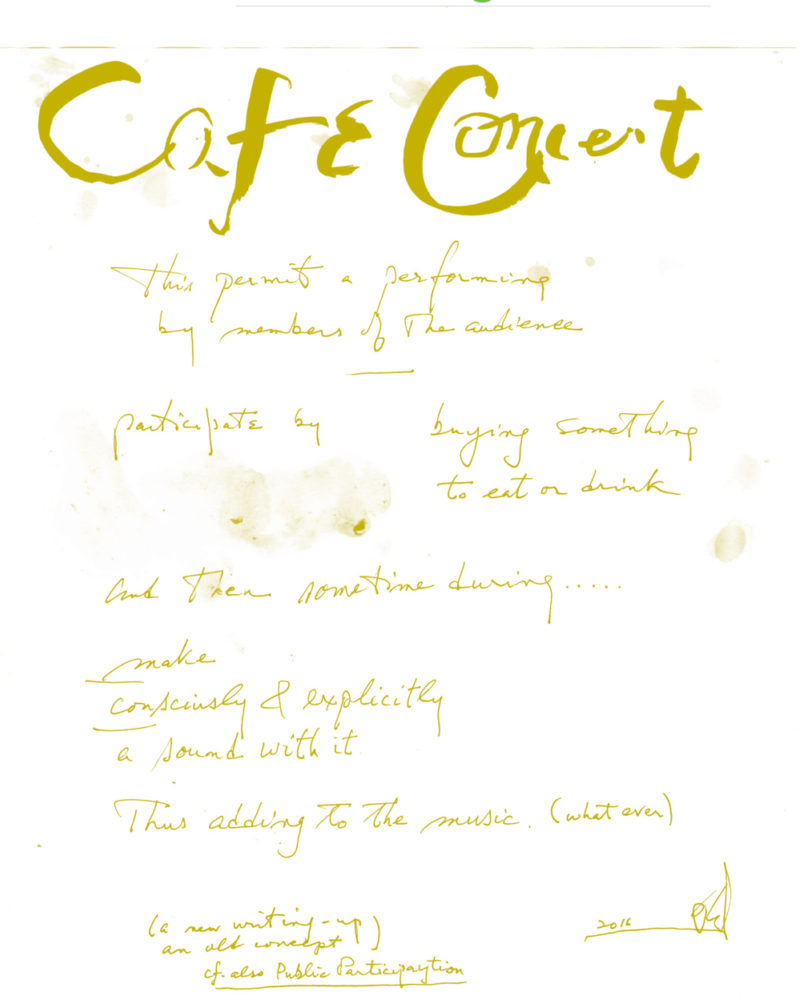 Sat. 22 October 2016
ExtraCity Antwerp

Doors at 21:00
"Traitor, you left Fluxus"
Philip Corner (US), Peter Fengler (NL), Blood Stereo (UK), Red Brut (NL), Remörk (BE), films Ludo Mich, DJ Stoute Meneer & X-think
An event on the spectre of dadaism and fluxus — the influence of anti-art in contemporary music.
"Traitor, You Left Fluxus" was directed towards Nam June Paik, written on a postcard, signed by the inventor of the word "fluxus". This witticism grasped aggressive and to the point the whole idea of
a movement. Fluxus and dada were declared dead a while ago, a logic step for anti-art to abolish itself on the moment
it becomes art — as a amorphous 'trickster' that disappears on the moment you can see him.
A couple of decades later, they remain strong tools to pursue freedom. Freedom... Another ghost condemned to fail, but will appear in all its poetic beauty during
a happening in ExtraCity.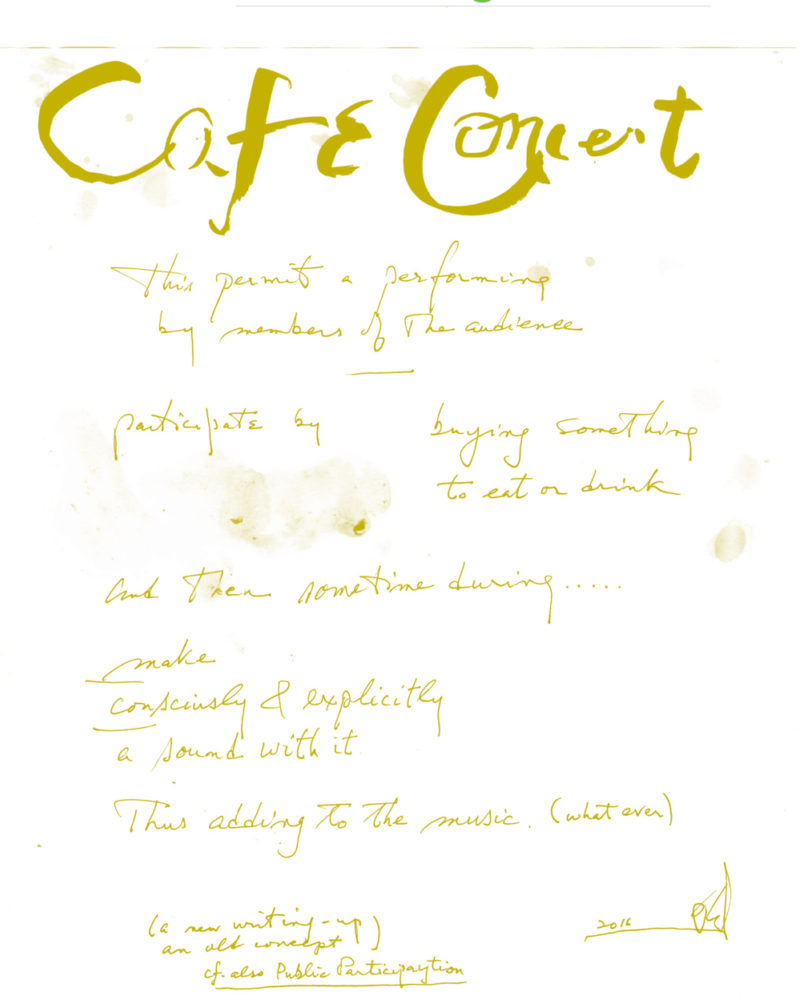 Philip Corner
In 1962, Philip Corner was responsible for a scandal by his composition Piano Activities, and is since then the great inspirator for the Fluxus movement. Corner is more then Fluxus, his body of work exists out a wide array of tape-collages, meditative piano compositions and more. His work is influenced by Cage, but equally by Indonesian Gamelan music. It breathes an unique sensitivity for non-musicality, in which music manifests throughout minimalisme, exotica, action and silence.
Peter Fengler
Peter Fengler is a master in trans-medial art and the brain behind the publisher De Player. His work musicalizes performances, in which grim absurdism, daily sounds and concrete poetry forms a aesthetized collage. He conceives vinyl as sculptures, performances as publications, and unconscious association as a technique for composing.
Red Brut
A.k.a Marijn Verbiesen, half of JSCA, one third of Sweat Tongue.
Blood Stereo
Blood Stereo is the couple of Dylan Nyoukis and Karen Constance. Sometimes their daughter Elkka too. That's a bit of a strange line-up for a band. But than again: Blood Stereo is a bit of a strange kind of music too. The play...yeah, what do they play? I guess they just play. Like in: having fun. And taking that serious. 
Remörk
One of Belgium's best kept secrets, and the brain behind a lot of technology that makes some Antwerpian artists sounds like no-one else is Kris Delacour. A multi-instrumentalist and a free mind who is equally a highly talented craftman in music, as he is randomly free-wheeling conceptionalist under his Remörk moniker. He just released his debut vinyl on Ultra Eczema, a residu of a complex process to integrate all forms and media music could have been.