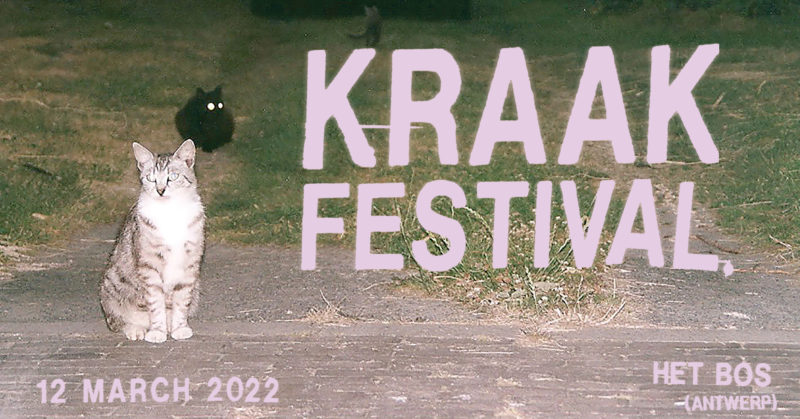 24.01.2022
KRAAK FEST 2022 FULL LINEUP + TICKETSSS
March is basically around the corner and so are the names for our not-soon-enough edition of KRAAK Festival:::::::
We're excited to finally announce the noisers, droners, heads and other sonic wanderers that will be present at this year's KRAAK Festival:
Antonina Nowacka ~ Barn Sour ~ Beat Detectives ~ Bloedneus & de Snuitkever ~ Dhavali Giri ~ Donna Candy ~ Dror Feiler ~ Helena Celle ~ Luster ~ Marcia Bassett ~ Nuke Watch ~ Paul Arámbula ~ Petronn Sphene ~ Sholto Dobie ~ ???
You can already get a feel for the vibe over on our website, with media from this lovely bunch and words coming soon. You can also already snatch up your tickets ~ we're trying our a new solidary pricing scheme, with three options depending on your means and/or generosity. Ball is rolling and we're running with it, SEE YOU IN MARCH!!