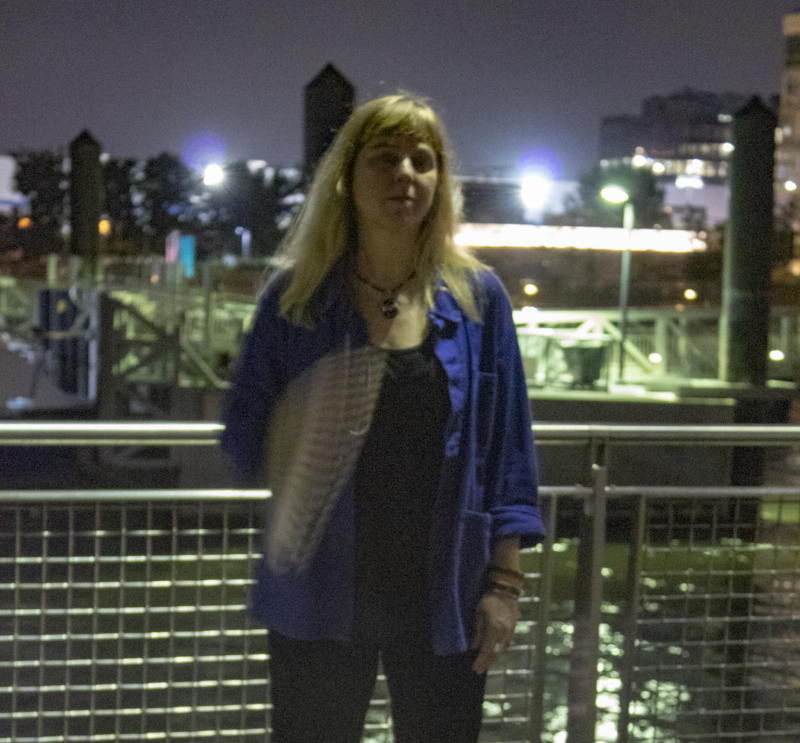 03.03.2022
KRAAK FEST 2022 HIGHLIGHTS: Marcia Bassett
A true icon of the experimental scene for the past 20 years +, Marcia Bassett has been tirelessly performing in all sorts of configurations, whether it be in groups like Double Leopards, GHQ and Hototogisu or solo as Zaimph. Now back in Europe under her own name, Marcia shares dreams and visions in the run up to KRAAK Festival, where she will be joined by Swiss media artist Ursula Scherrer for what is gearing up to be a hallucinatory experience for both mind and irises.
Where are you from & where are you now?
I grew up in New Jersey. Philadelphia and New York City were my go-to cities for shows and meeting new people. After moving around between Europe, California and back to Philadelphia for graduate school, I landed in New York City. I currently live in Brooklyn.
You frequently collaborate with other artists and have been part of some pretty legendary outfits like Double Leopards and GHQ. How did these collaborations shape you artistically and how do these experiences differ from when you work solo?
I love collaborating and connecting with people on a deeper level. Most of my collaborators are also close friends and our sonic explorations stem from deeply-rooted understanding of one another. Improvising and playing on my own started long before forming any bands, so finding like-minded people to play with opened up new paths of sharing and collectively working. Part of the collaboration is about listening deeply and being in tune with the other players. My solo explorations are a way for me to go deeper into myself. I stay tuned into myself and remain dedicated to experimenting and discovering new paths.
Your performance at KRAAK Fest will be accompanied by visuals by Ursula Sherrer. How did you begin working together?
Ursula and I met through Experimental Intermedia events and our mutual friend and collaborator Katherine Liberovskaya. In 2018 Ursula invited me to join her in Tunisia for a site-specific piece created for the Interference Festival. Our durational performance "Inter_woven" brought together the issue of the waste of cigarette butts and the tradition of weaving workshops as one of the Souqs in the Medina of Tunis. The installation took place in an enclosed highly walled courtyard of an abandoned music school. We were performing for 5 hours straight every night for a series of 4 nights. Ursula created a large-scale weaving of cigarette butts that had been collected from the streets in the Medina. Over the course of the 4-nights, the 15 meter long weaving, strung from the roof to the ground floor, created a dramatic play of light and shadow. I spent a few days prior to the event collecting field recordings around the Medina that I then processed through my modular synth to weave a sonic tapestry of found sounds with a slowly shifting drone. The slowly shifting sound, the process of the repetitive weaving and the movement of people passing through became very meditative and it felt like there was no beginning or end, only continuous being. Following our 2018 performance, we continued to explore performance and sound as well as incorporating video clips, photographs, and painted panels that Ursula created and used for projections. This is the first opportunity we've had to work together again since the pandemic. Following the KRAAK festival, we're headed to Paris for a sound and visual residency.
Do you often look for a connection between audio and visuals?
It's recurring - yes. A band that I was in the 90s, un, would frequently use found film footage that we collected from the film school bins and thrift stores to manipulate and project during our performances. Samara Lubelski and I first performed as a duo in 2009, improvising to films by Michael Snow and Hollis Frampton at Next Years Model series at DIA, and since we frequently collaborate with Barry Weisblat and his hand manipulated slide projections. Playing the Buchla Music Easel really piqued my interest again in exploring the intersection of sound and light. In 2019, I reconnected with artist and filmmaker, Jeffrey Perkins who I had collaborated with in the mid 2000s. I asked if he would be interested in creating his pure light stroboscopic projections for a series of improvised performances I was planning with Ted Gordon. The rhythmic pulsing of Jeff's stroboscopic lights paired really well with exploring shifts and patterns on the easel. Around the same time I picked up my old super 8 camera and started shooting and manipulating the film manually. I had the opportunity to perform a few shows out with that collection of handmade films and the Easel before everything came to a screeching halt in March 2020. Being isolated for so long was challenging! Now more than ever I am eager to connect with others to explore collaborative thought processes and develop new ideas using sound and light. Recently, Ted and I performed at Roulette Intermedium in Brooklyn with the video artist/ musician Patrick Cain and it was interesting to interact with a slower evolving pace of light and patterns during the performance. Of course each situation is unique and I'm excited to work with Ursula's live video manipulations at the KRAAK Festival!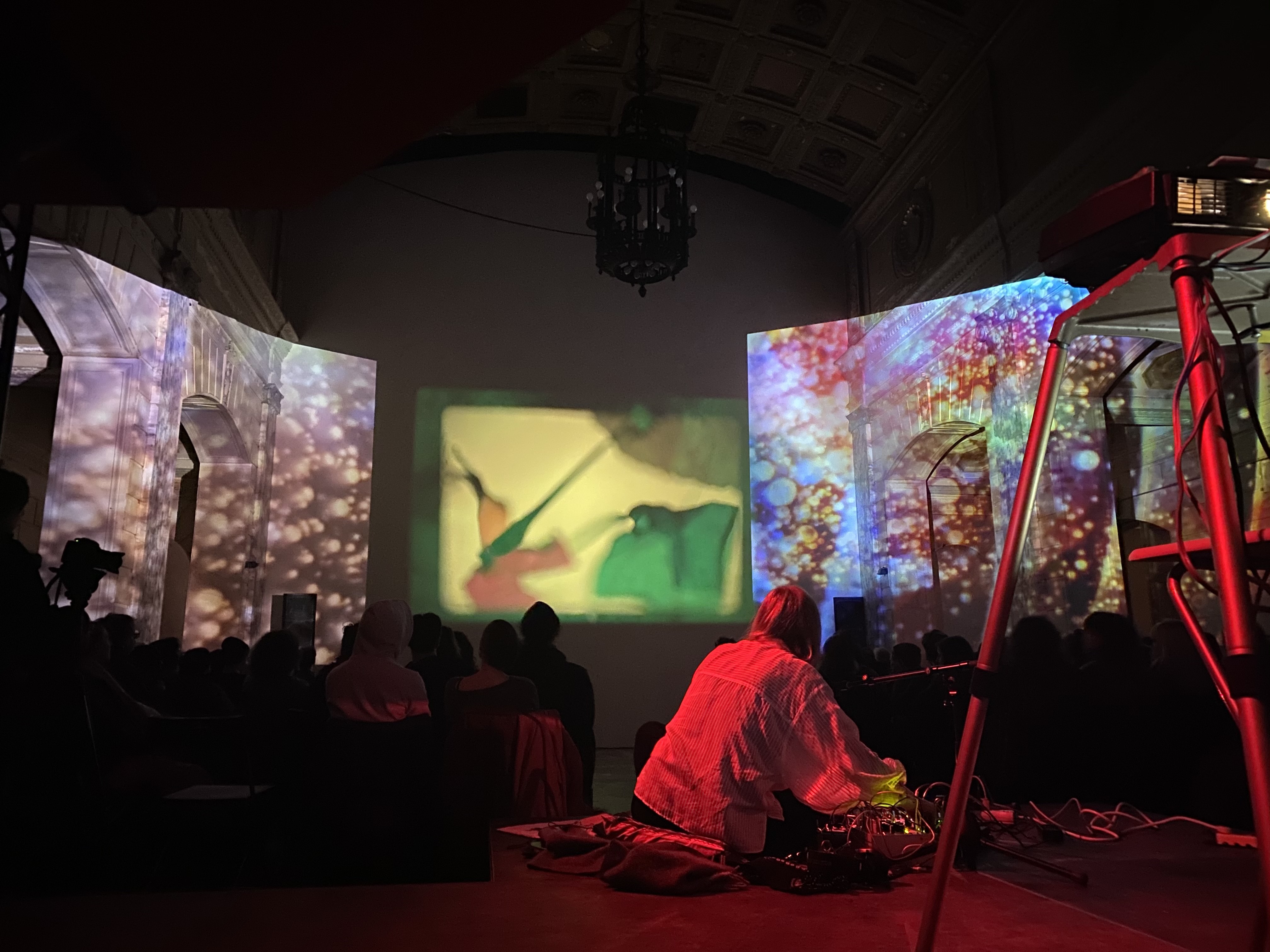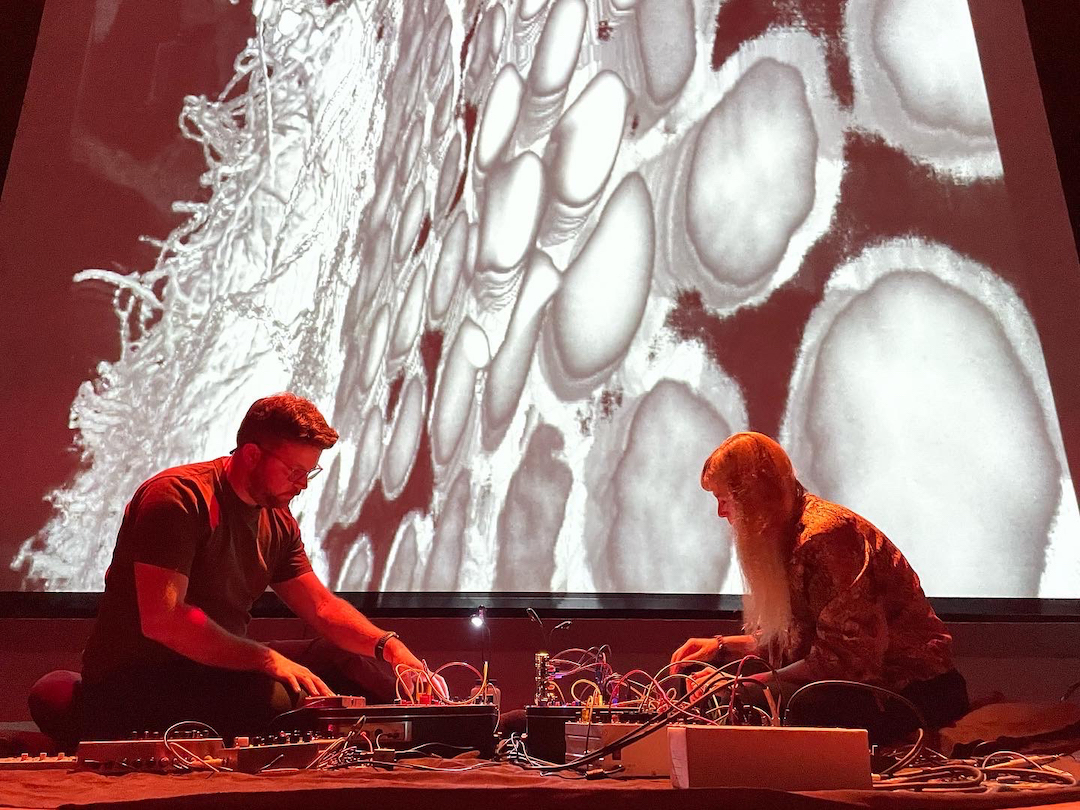 On your website it says that you explore the intangible narratives of dreams. Is your music often influenced by your dreams?
My music is influenced by life which dreams are a part of. When I go deep into a piece or sonic moment I can enter into a transcendental state. Audience members are also invited to let themselves enter into a dream like narrative that is part of their individuality and experience.
Any future projects/collabs you'd like to share?
Ursula and I will be working in Paris at a sound and visual residency hosted by my friend Sergej Vutuc at A La Maison printing. We'll be working there for a week on a publication and will close out the residency with a performance. Sergej, Ursula and I are also talking about a future collaborative multimedia installation and performance when we find the right space and moment. Following the residency, Ursula and I will be performing in Stuttgart.
Some recent Yew Recordings by Marcia Bassett:
Marcia Bassett plays KRAAK Festival 2022 next Saturday March 12 at Het Bos. That's in a week :@ Tickets this way <<<<<
Photo credits, in order: Stephen Conover, Cameron Kelly McLeod, Stephen Conover