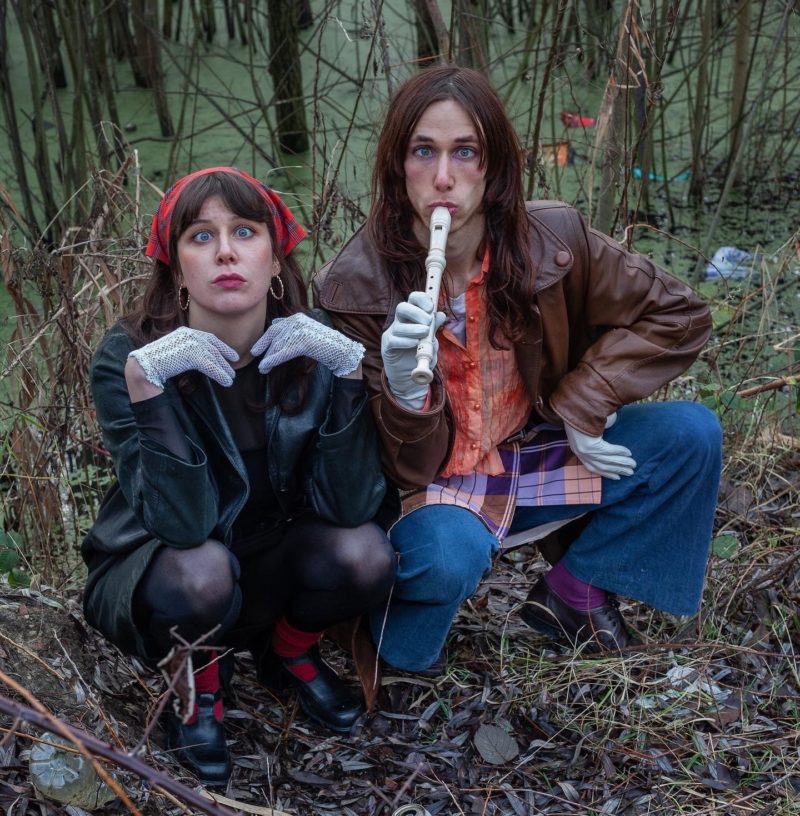 16.02.2023
KRAAK FEST 2023 HIGHLIGHTS: Alto Fuero
Here we go, the virtual parade of this year's KRAAK Fest artists begins! Kicking things off is Alto Fuero, the union of two shapeshifters from the Brussels/Marseille conflux whose sounds feel like club music that has seeped through the meshes of alternate realities. Loto & Victoria talk some alien shop down below::::
How long have you been playing together? What were you up to before that?
It's been a bit more than a year now, we have been friends for many years and are very close. Loto has their musical project and is also a performer, and Victoria is a painter and a performing artist with different musical projects, including a solo project where she sings her own songs accompanied by other musicians on double bass or drums.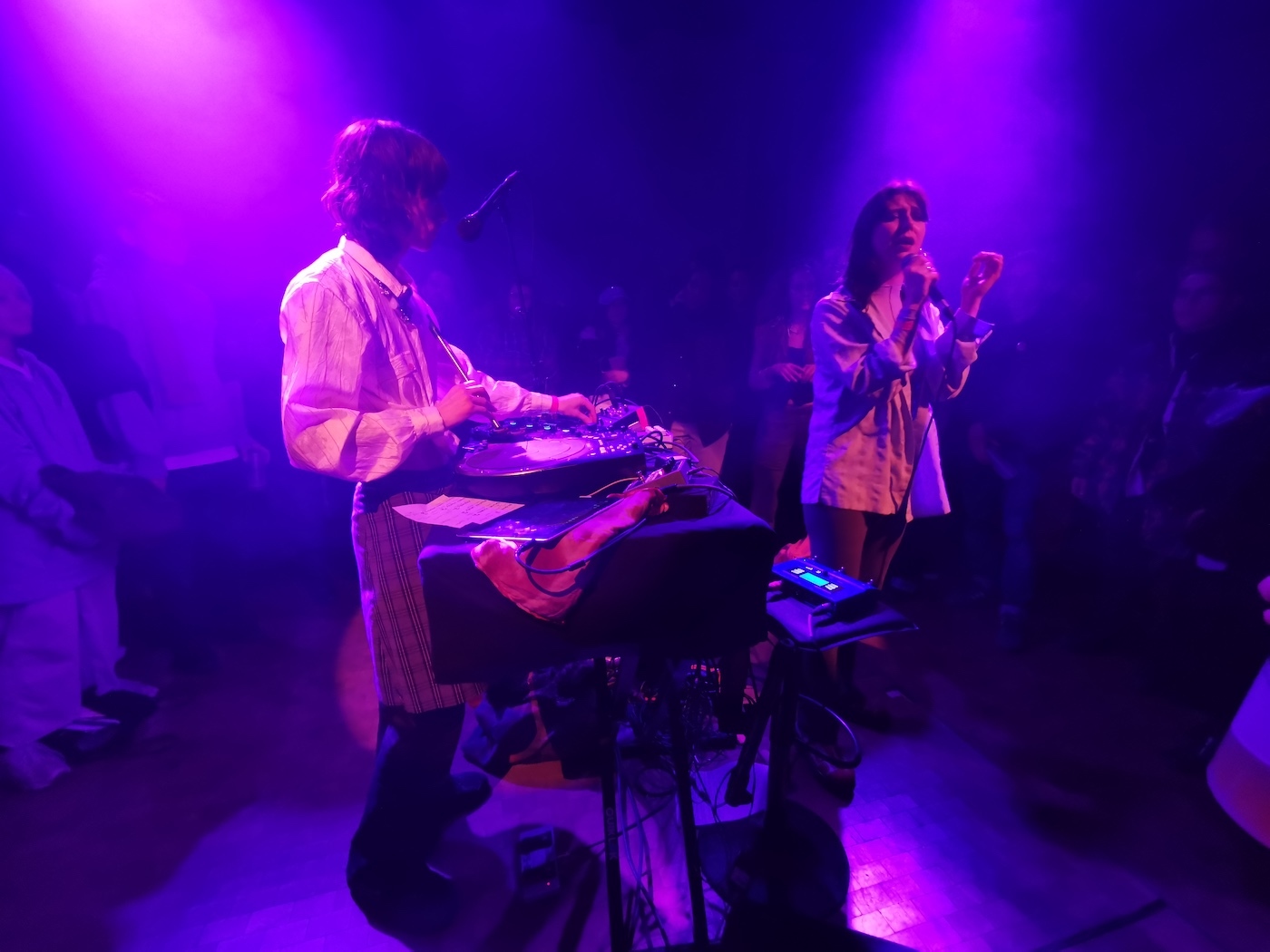 What have your main influences been, in your respective artistic projects and for Alto Fuero?
We both have many things in common, but maybe Victoria is more guided by the spirit of the bagpipes and Loto by the Aliens. We both love creating bridges which shelter our respective urges, which oscillate between French chants anchored in a storytelling tradition and a penchant for an invented reggaeton in Esperanto/Spanish with futuristic percussions, drones and club textures.
Your music evokes something alien and speculative, yet also has a very earthly, ancient feel. What is your compositional process like?
Since we don't live in the same city, it's difficult to work regularly on composing, so usually a few days before shows we try to find a space to improvise, select the best parts, and rehearse. Most of the time Victoria comes with a new written song and Loto with new sounds, and we improvise and discuss these materials. We also do pretty intense residencies which take us into deep tunnels that can be prolific and exciting but in which we can also get lost in. Luckily there's always whiffs of flutes that bring us back to the essential; we can spend hours in non-stop creative mode.

Any plans lined up in the near or distant future?
We recently started recording songs and we're going to release an album with Stroom and Molideltro, but we are still in the process of composition. We also have a lot of live performances scheduled, which we'll leave as a mystery for now.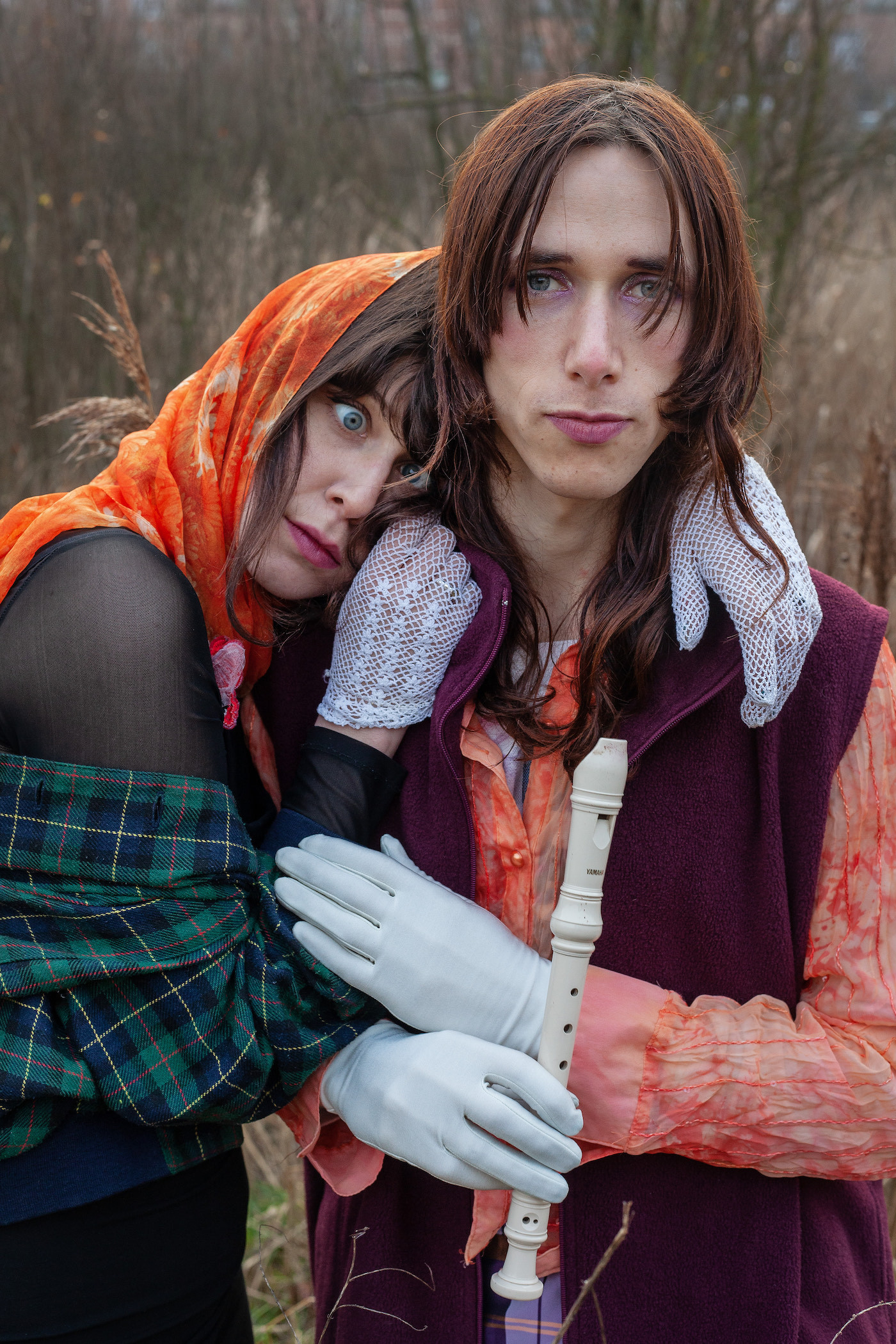 Alto Fuero plays KRAAK Festival 2023 March 4 at Het Bos, Antwerp. Get your tickets this way!