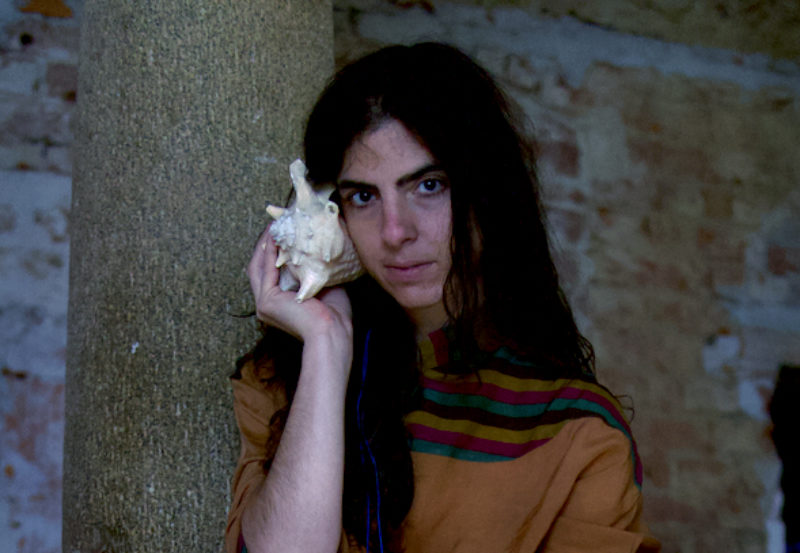 22.02.2023
KRAAK FEST 2023 HIGHLIGHTS: Daphne X
Continuing the highlight parade is Greek-born, Austria-based multidisciplinary artist Daphne X. Her musical practice takes the term "electronic experiments" to the task, with frequencies caught like specimens that are studied at a near-atomic level and harmonies dissected and looped to disorienting effect. Below, some words about the origins that made her and non-musical forms that inspire her.
You're from Greece, currently based in Austria and spent quite some time in Barcelona. What spurred all these moves?
Coming of age during the economic crisis of 2008 in Greece did not help draw a positive image of the future, so as soon as I finished my studies, my parents supported my way out. I actually moved to Berlin first but that didn't work out that well for me at that moment. I speak Spanish and although Catalá would have been better, I found home in Barcelona. There I started performing my music live and setting up sound installations in a vibrant DIY environment, but after some years I felt the need to obtain more technical skills and I moved to Austria to study a MA in New Media, because Barcelona's equivalent educational offer was too pricey. But I did that thinking that I will go back right after.
When did you begin making music? How does it fit into your artistic practice as a whole?
I started making music with my father when I was a kid. He was a self-taught musician and me and my mother were his only audience. We would make stories and record songs and play the piano and put it all on tapes.
I studied music at the conservatory up to a certain age and I went to a music high school. I got into a band for a while and there I learned how to produce computer music. After this I think I found my own voice but I was a bedroom musician for years before I got enough courage to take my music on stage.
Your music feels both very organic and at the same time completely alien. Would you say you find inspiration in non-music as much as in music?
I find inspiration in all sounds and I enjoy playing with non-musical, non-human-made sounds.
For a while I wanted to move as far away from music as I could but it's always there and now I embrace it full-heartedly again.
I don't really try to make my music alien but I have heard this before. I just like it when things go a bit off the track, when it gets dreamy.
You already have quite a few releases under your belt! Anything new we can expect from Daphne X this year?
I have a new release coming up in the middle of the year. And I'm working on something new, snippets of which I want to show you at Kraak Festival.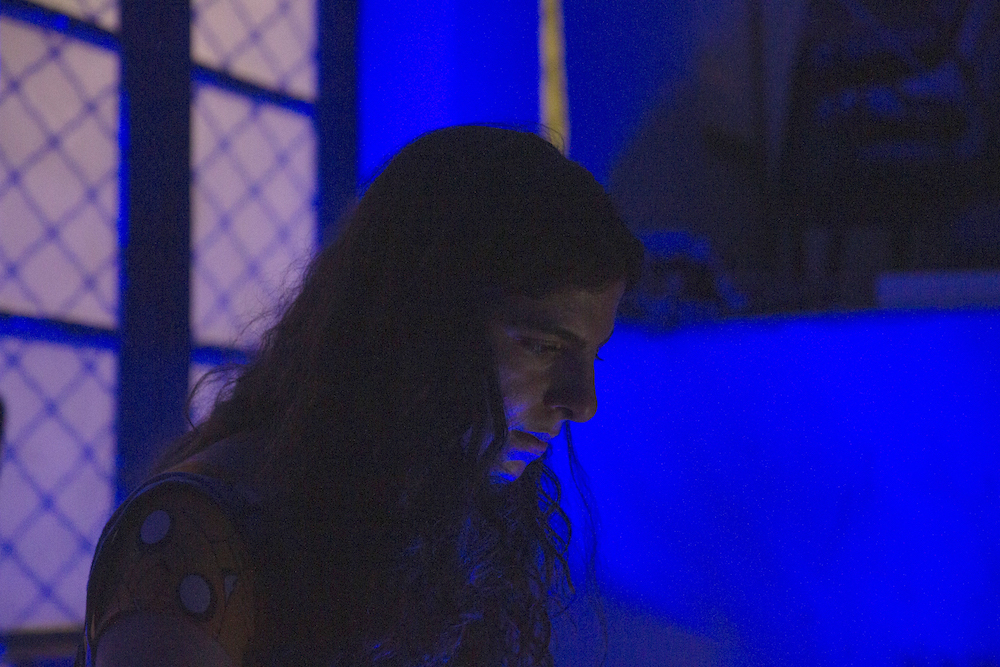 Daphne X plays non-humanly at KRAAK Festival 2023 March 4 at Het Bos. Tickets still available this way: