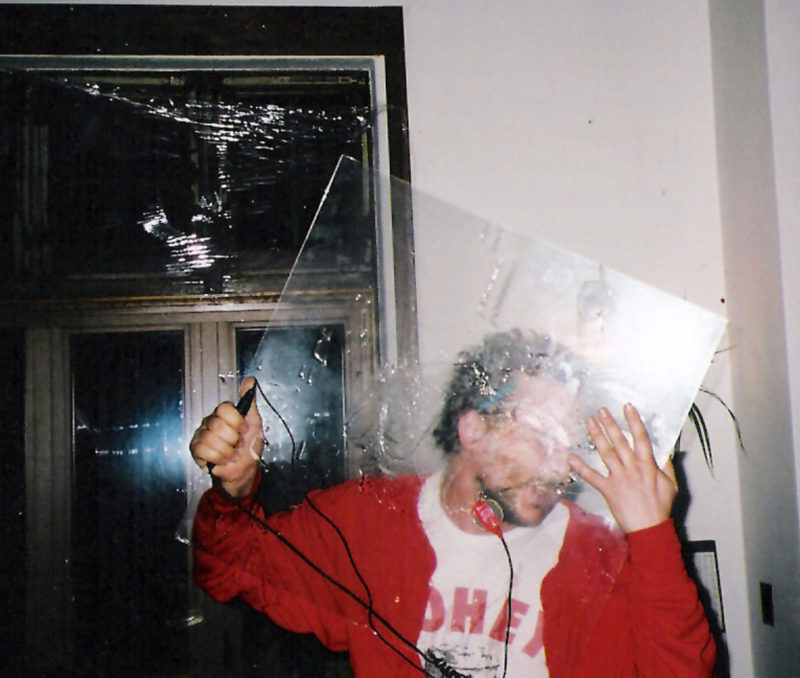 24.02.2023
KRAAK FEST 2023 HIGHLIGHTS: Justice Yeldham
Decade spanning research finds Justice Yeldham stripping down turntablism to its absolute core, where diamond tip becomes roadside glass and pedalboards replace carefully engineered noiseless transformers. The legendary Aussie pioneer of visceral cringesonics discusses pain, practice and devotion to arm your senses for his upcoming KRAAK Fest performance!!
So you've been around the block for quite some time. Can you tell us a bit about your background and trajectory?

Well I first started experimenting with modified records in the late 80's after reading about A NON record that has extra holes in it so the record spins off access. Not being able to buy the thing where I lived I decided instead to drill some holes in my own records and thus began a long series of experiments with turntables that culminated with me stripping the medium to its bare essentials, the glass being to me a magnified stylus tip.
It seems that you perform and release almost as much under your real name as with Justice Yeldham, and musically there's a lot of crossover. Is the distinction deliberate or arbitrary?
It's weird when I was young I thought playing under your own name was pretentious but as I got older I realized the opposite was more literally true. In recent years I've attempted to shed the justice yeldham moniker as I feel I've outgrown it but people kept booking me under that name so I've kinda given up. In the end I don't really care which is used, I just enjoy playing and am happy people still want to come and hear what I do.

While one could ask "why glass", we're also curious about the glass itself. What makes a really good piece of glass to play on? Have you ever gotten attached to a particular piece?
Prior to the glass I was playing in a similar style but with pieces of metal in my mouth. I first picked up a piece of glass 20 years ago during soundcheck at a DIY venue I was starting back home in Sydney. We had just built walls separating the studios and in the process had broken some glass. So while soundchecking it occurred to me that the glass might sound good. And it did, in that it simply had more clarity to its resonance than the metal. Typically I'll play anything I can find or is given to me by promoters but prefer something 5mm thick cut into a long triangle.
Currently you're spending time in Edinburgh for artistic purposes. Can you tell us more about that, and also what that future may hold for Lucas/Justice?
I'm actually just helping my partner Keg de Souza with her project at the Edinburgh Botanical Gardens with a work about plants and colonization. I'm actually developing a sound piece for a prickly pear cactus for the exhibition. As for my future I plan to play glass for people til the day I die.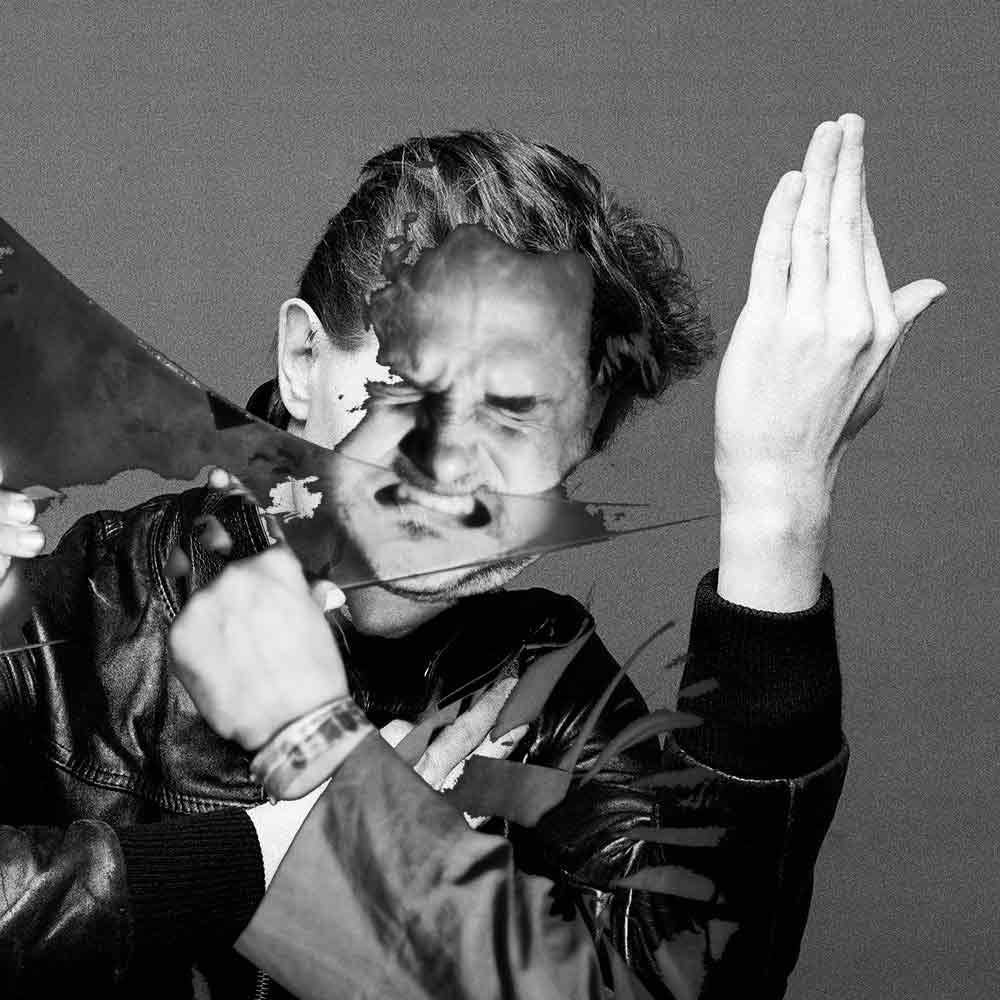 Justice Yeldham shatters glass but not spirits this coming Saturday March 4 at KRAAK Fest 2023 in Het Bos, Antwerp. Tickets here!