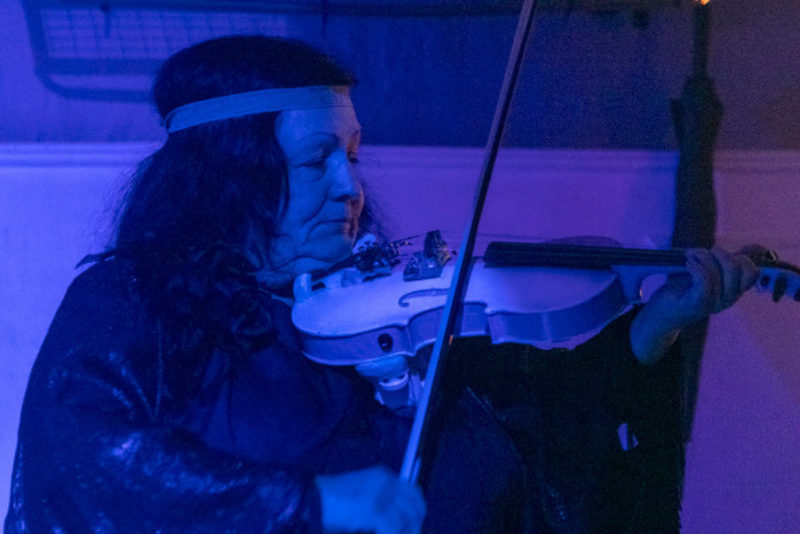 02.03.2023
KRAAK FEST 2023 HIGHLIGHTS: Valentina Goncharova
An unsung pioneer of the 20th century's new music movement, Valentina Goncharova forewent the classical for the avant-garde and infused it with an ethereal aura that expands through the drones of her violin. In her sonic journey, Valentina hits that sweet and rarified spot where electro-acoustics collide with New Age sensibilties, inviting frequencies like whale song to tap into something ancestral and primordial. Here she talks about her trajectory and about what may still come as we rev up for KRAAK Fest THIS WEEKEND 🙀
Can you tell us a bit about your life and background? How did you end up in Estonia?
I was born and raised in Ukraine, in Kyiv. For 10 years I studied at the music school named N.V. Lysenko, at the conservatory. Then I continued my studies in St. Petersburg, where I spent a total of 12 years. I studied at the school at the St. Petersburg Conservatory, then graduated from the conservatory, and studied and practiced for graduate school for three years.
After graduation, I was a Philharmonic soloist in different cities of Russia: in Moscow, in Tver, in Ulan-Ude. In Moscow and St. Petersburg I took part in the "non-conformist" movement of musicians and artists. In Buryatia (Ulan-Ude) I studied Buddhist culture and shamanic rituals.
I got married in Estonia. My husband is Igor Zubkov. He creates pickups for various music instruments and is a recording engineer. We have a home studio where our experiments, both technical and musical, are born and reach results.
At school and the conservatory, I studied violin. As a volunteer, I attended classes in composition, history and music theory. I was interested in contemporary music, and often performed at concerts of many composers of the 20th century.
You were classically trained but at some point you decided to branch out into more experimental techniques. What compelled you to do this?
During my studies, I became interested in the art of improvisation in various types of music, including non-European cultures. Also, I developed a strong interest in free jazz. Several years of active concert activity in collaboration with free jazz musicians in St. Petersburg, Moscow, Riga, Helsinki, Stockholm and, simultaneously with creative work in a home studio in Tallinn, have borne fruit.
In 1989, the album Ocean was released on the Leo Record label. In 1991 another album Atlantis Rising was released on the Findhorn Music label.
There is a somewhat mystical dimension to your compositions. Do you consider your art to have a spiritual component?
I understand the spiritual component very broadly. I was born into a family with deep Catholic traditions. Many of my peers were interested in Eastern spiritual teachings. Also, in the 20th century, the Universal Teachings became known, which were put into practice by such great teachers as J. Krishnamurti, R. Steiner, A. Bailey. They have had a great influence on the work of many musicians and artists, and also on my music.
With the latest releases (Ocean and the Recordings volumes) it seems like you're quite in demand at the moment! What other plans do you have in the near future?
At the end of March, my performance is planned at the conservatory in The Hague. Also, I am currently finishing work on a large composition for electric violin and other electronic instruments. Its theme is related to Catholic doctrine. But, until the music is finished, I will not talk about it.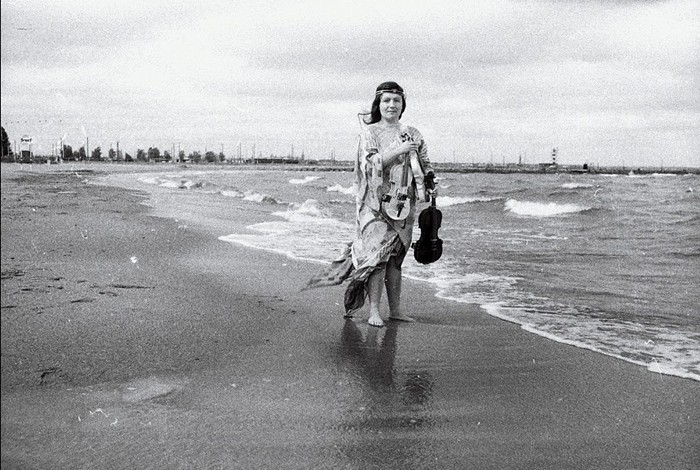 Valentina Goncharova enchants KRAAK Festival 2023 March 4 at Het Bos in Antwerp ✨ Tickets available here.