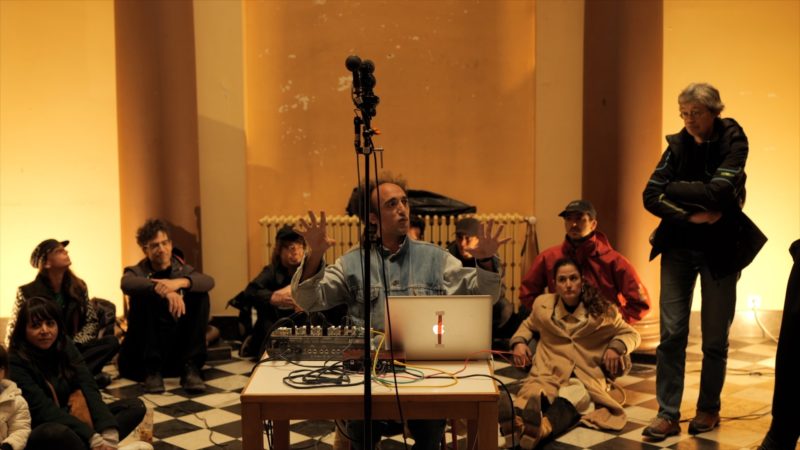 02.03.2023
KRAAK FEST 2023 HIGHLIGHTS: Younes Zarhoni
Antwerp-born Younes Zarhoni has been consistently performing and making music for just about a decade now, notably as YZ ~ the crossroad between techno and Sufi poetry~ and now under his own name for a series of meditative polyphonic pieces that transfix like sculptures in time. More about his process and practice below!
According to your bio, your musical output began sometime in the middle of the last decade. What were you up to before and what led you to begin making music?
I was actually introduced to music-making at a young age. As a young adolescent, I sang and played in various traditional and classical-religious ensembles in the Antwerp and Brussels Arab-Islamic community. I did that quite intensively until I went to university. There a world of new music opened up. And I came into contact with electronic music, techno, experimental music, and especially clubbing etc. Much of my twenties was mainly a lot of discovery, exploration and improvisation in a DIY environment and groups. Around 2015, I started my project YZ. A project where I blend those (seemingly) two universes.
How did you become interested in polyphonic vocals, specifically in the form that you've been working on for the past years?
Besides making music/sound, for the past 14 years I have been producing many exhibitions and scenographies in Belgium and abroad on behalf of contemporary art museums and artists. Consequently, this has significantly influenced my creative process in recent years. I began to work more visually, and to think more in terms of spatiality. At the same time, I have been singing in several amateur choral groups over the last few years. From those two processes, I quietly began to distill and work out this project. It is a project that tends to want to profile itself more and more as an installation and to anchor itself more widely thematically and aesthetically. The live performance with this project is somewhere for me of secondary importance.

· Your music has always been infused with elements of Arabic culture, in what feels like very different and personal ways. What compels you to integrate them into your music ?
I must honestly say that at first I didn't think about it. It's a natural part of my identity. So for me, it doesn't feel like I'm "integrating" a language or culture into my music/creations. They are simply all part of the same primary construction materials I use to mold my creations. And especially that I inherited the Arabic language and culture in a non-Arabic context. It was an a priori contaminated "Arabic" culture. Since my family immigrated twice: from the Berber or Rif countryside to a freshly decolonized north African city before emigrating again to a Western European city in the 70s where I was born. And maybe maybe ...it is precisely by using Arabic in my artistic language that I want to demonstrate how un-Arabic Arabic is and how un-Western the West is. And vice versa. Actually I'm doing a kind of "de-AcidArab- isation".
It seems like you'll have a busy year! Can you tell us about your upcoming plans and projects?
My year is primarily focused on long residencies to deepen and polish out my polyphonic project. I will soon be in Q02, Villa Empain and the STUK on residency. And between residencies there are tours and presentations planned with this project or with my electro - project YZ in Belgium, Italy, Switzerland and Portugal.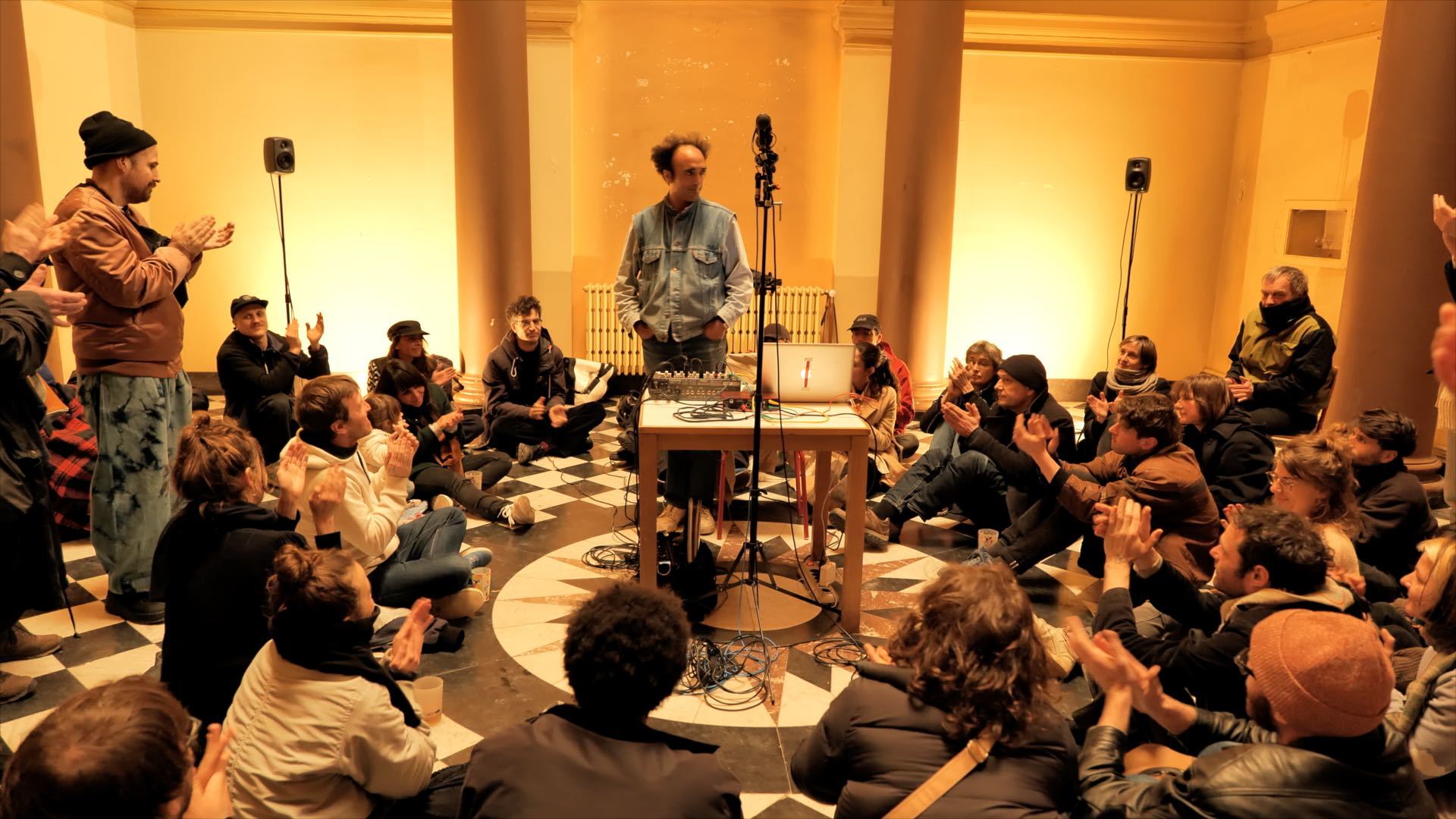 Younes Zarhoni performs his polyphonic sculptures at KRAAK Fest 2023 this March 4 at Het Bos, Antwerp. Tickets HERE ~