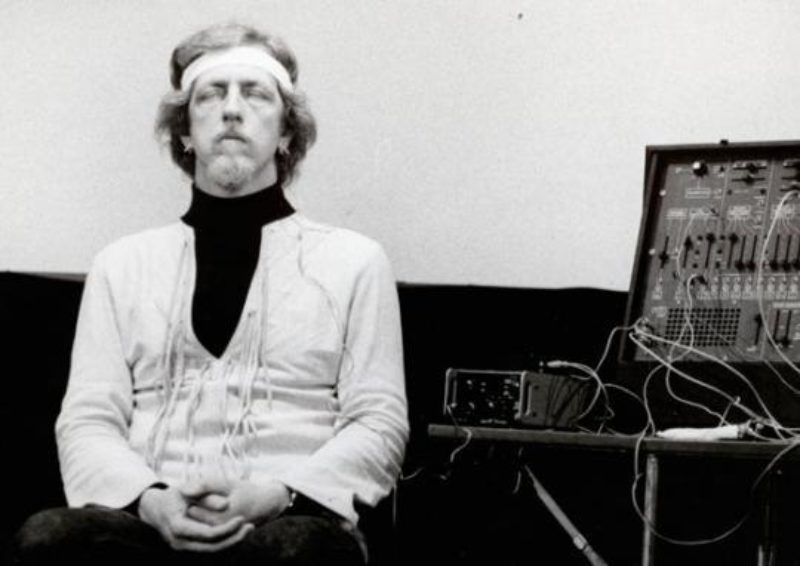 Fri. 10 May 2019
Doors at 22:30
David Rosenboom + Floris Vanhoof
David Rosenboom (US), Floris Vanhoof (BE)
Two avant-gardists use brainwaves to trigger acoustic and visual performance and embrace the potential of biofeedback from early experiments until today. Floris Vanhoof will present his new release 'The Fluid Computer', out on KRAAK. In collaboration with Les Ateliers Claus.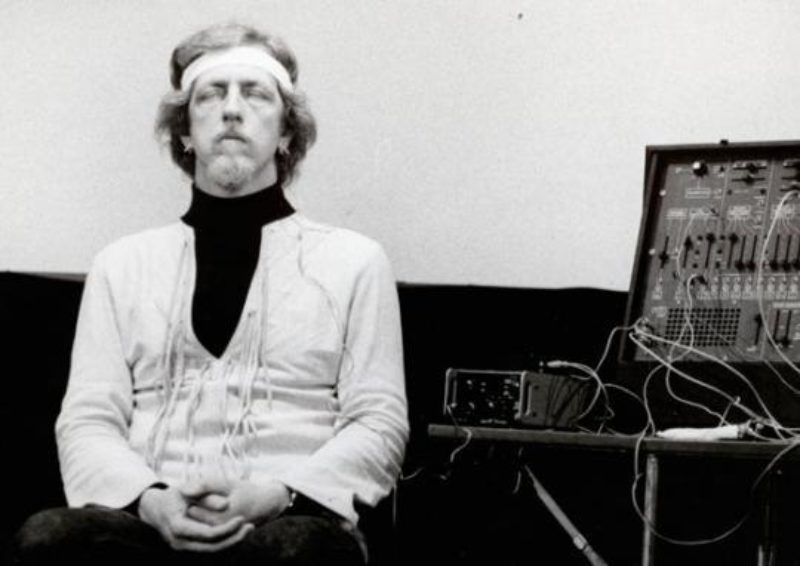 Fri. 10 May 2019

Les Ateliers Claus
| | |
| --- | --- |
| 21:00 | Floris Vanhoof |
| 22:00 | David Rosenboom |
David Rosenboom
David Rosenboom is a pioneering American experimental composer, performer, interdisciplinary artist, author and educator.
During his long career, he has explored the ideas about the spontaneous evolution of musical form and developed an array of languages and new techniques for improvisation. His rich musical creation interferes the multiple terrains of inter-disciplinary composition and performance, embracing cross-cultural collaborations at the borderlines of performance art, literature, interactive multi-media and new instrument technologies.
He has taught or held positions at prominent music schools, including The Herb Alpert School of Music at CalArts, Mills College, York University in Toront, State University of New York at Buffalo, at Bard College, Simon Fraser University, San Francisco Art Institute, California College of Arts and Crafts, etc. His music has been presented on the extensive list of various labels and commercial entities, including New World Records, Tzadik, Pogus Productions, Unseen Worlds Records, Mutable Music, EM Records, Centaur Records, Lovely Music Ltd., and many more.
​Floris Vanhoof
Floris Vanhoof is an enchanting mastermind working around the hybrid form of music, photography and film. Inspired by structural film and early electronic music he makes audiovisual installations, expanded cinema performances and music releases. Experimenting with cross-medium translation and compatibility, he questions our viewing patterns and the possibility of the new perspectives to emerge. Vanhoof builds his own instruments to discover the border between image, light and sound. Regardless of nostalgia, he purposively chooses analog technology, reinventing 'high-tech' and looking for the ways to make old images with new media.
For this event, Vanhoof will perform Brain-controlled film projector. Five electrodes attached on his head measure the concentration level, with information sent via Bluetooth to the circuit controlling the motor of the projector. Its speed changes depending on mental activity and the level of concentration.