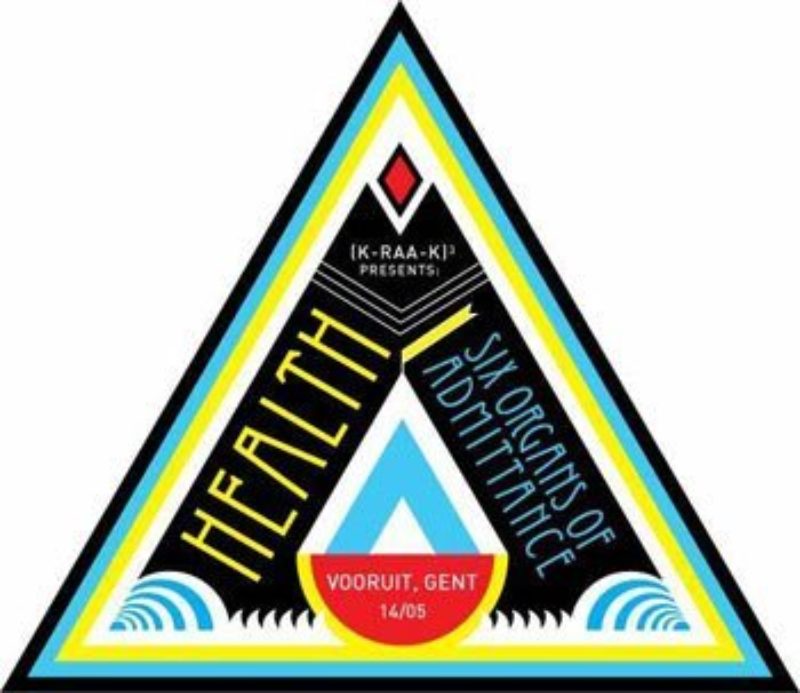 Wed. 14 May 2008
Vooruit Ghent

Doors at 22:00
Healthy Music
Health (US), Six Organs of Admittance (US)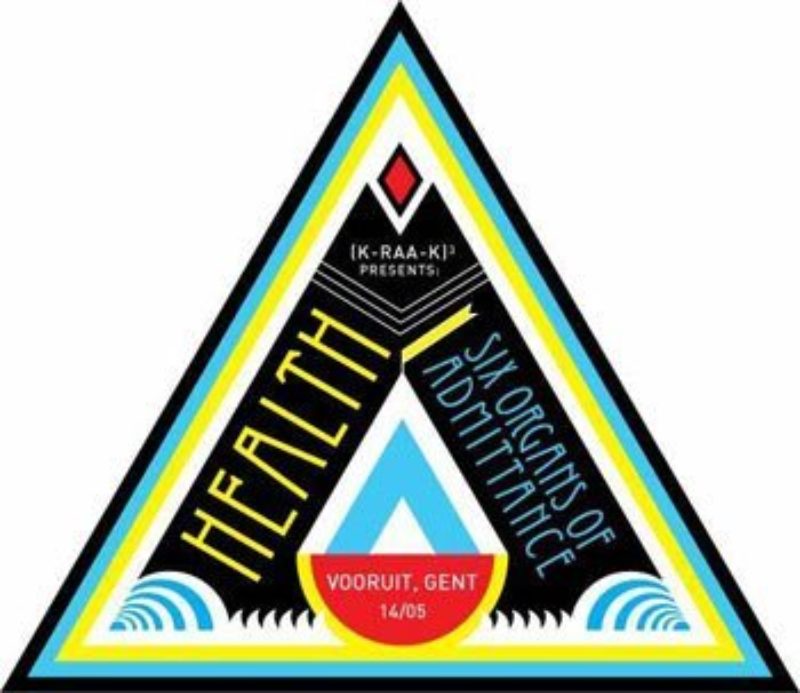 Health
HEALTH hails from L.A. and you know what that means. These dudes bring us an energetic mix of everything the dancing guitar hipsters dug in recent years: Liars; Black Dice, Gang Gang Dance and Animal Collective. Give them three minutes to blow the place, get a smile on your face and your ass on the dancefloor.
Six Organs of Admittance
Ten years ago Ben Chasny casted his spells on this world and brought us new musical enlightenment which he baptized SIX ORGANS OF ADMITTANCE. Drone ragas, psychedelic folk balladry and eastern inspired improvisations were the main ingredients from the start. Together with people as Devendra Banhart he made sure people got a new spot for folk in their record collection. Chasny summoned the ghosts of seventies krautrockers, fingerpickers and acid troubadours en gave new spiritual meaning to the modern day hippie. Remembering his splendid gig in Brussels last year with his personal Magick Marker, we're looking forward to this full band appearance. Ready to experience the cosmic winds!