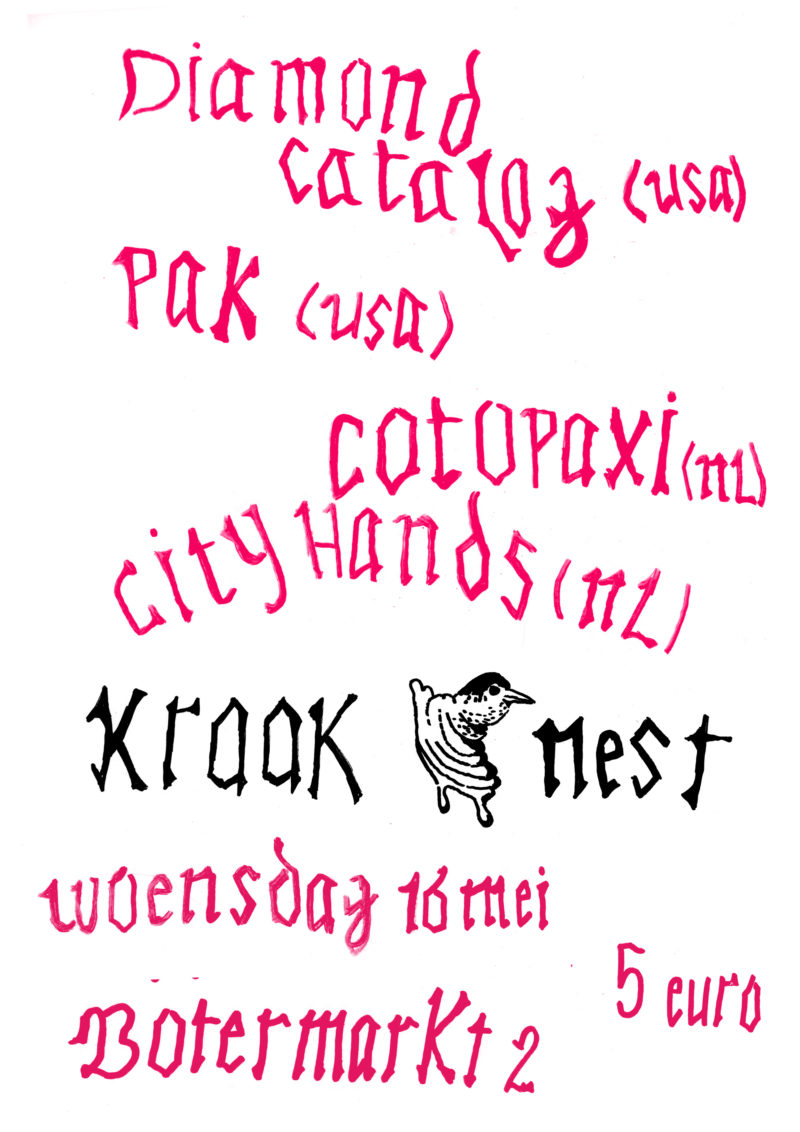 Wed. 16 May 2012
Nest Ghent

Doors at 22:00
kral majales
Diamond Catalog (US), Pak (US), Cotopaxi (NL), City Hands (NL)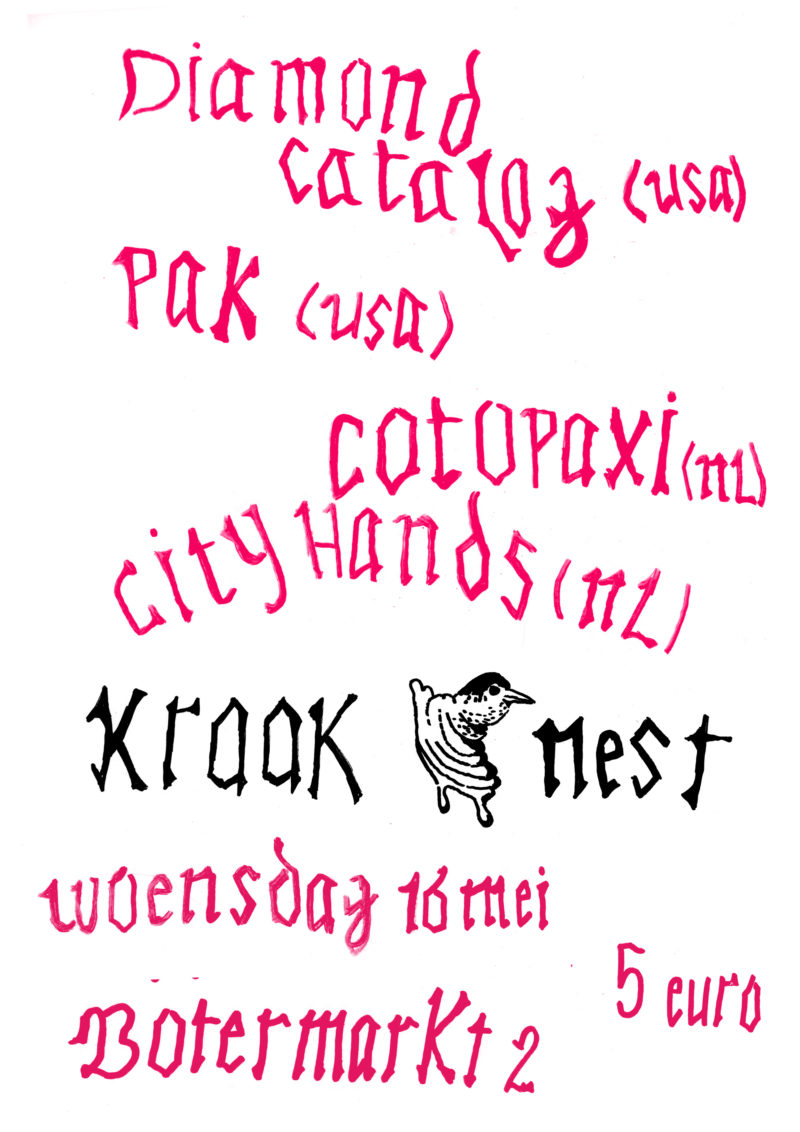 Diamond Catalog
Diamond Catalog is the duo of Lala Conchita and Pat Maherr out of Portland, Oregon. Their music is a concoction of cross-bred dance music and mutated, swirling noise bricolage. Factory-booming beats creating a mechanical-yet-organic framework for devious sonic chatter to wind its way through. Imagine the sound of a distant rave in the midst of a disorienting drug spell, wading your way through the infinity of your mind's own dark matter.
Pak
Rhode Island print & noise artist Lauren Pakradooni performs solo as PAK, where she manipulates scratchy four track tapes & contact-mic'ed machines into a loopy bliss - sometimes like salt on a margarita glass, sometimes like grit in a canvas shoe. She likes hair, crooked things, zombies and oil slick. There's some pretty incredible posters she's made out there, plus her sonic output is grippable from the indomitable Breaking World Records.

City Hands
...is a quest, a search for this mythical place that is both an inner sanctum of vision, a threshold of faith and a mass mind utopian apparition. City Hands is the vessel for me to try and reach this Eldorado, a vessel that has allowed me to see glimpses of this place and even made it possible to almost enter it. It is my hope and belief that by continuing the journey, sharing this trip with you the listener, we can achieve a zone of communal ego mind melt and we'll be able to build this bridge to Music City and enter its nurturing universe. - F.R.M. Padding, October 2011, Den Haag
Cotopaxi
This duo out of Amsterdam has toured both Europe and the US extensively, as Cotopaxi but also with their solo projects Moemlien and Fyoelk. Originally formed as a freely improvised Halloween band, they recently have found to more structured forms, utilizing synthesizers, beat machines, tape loops and washed out vocals.