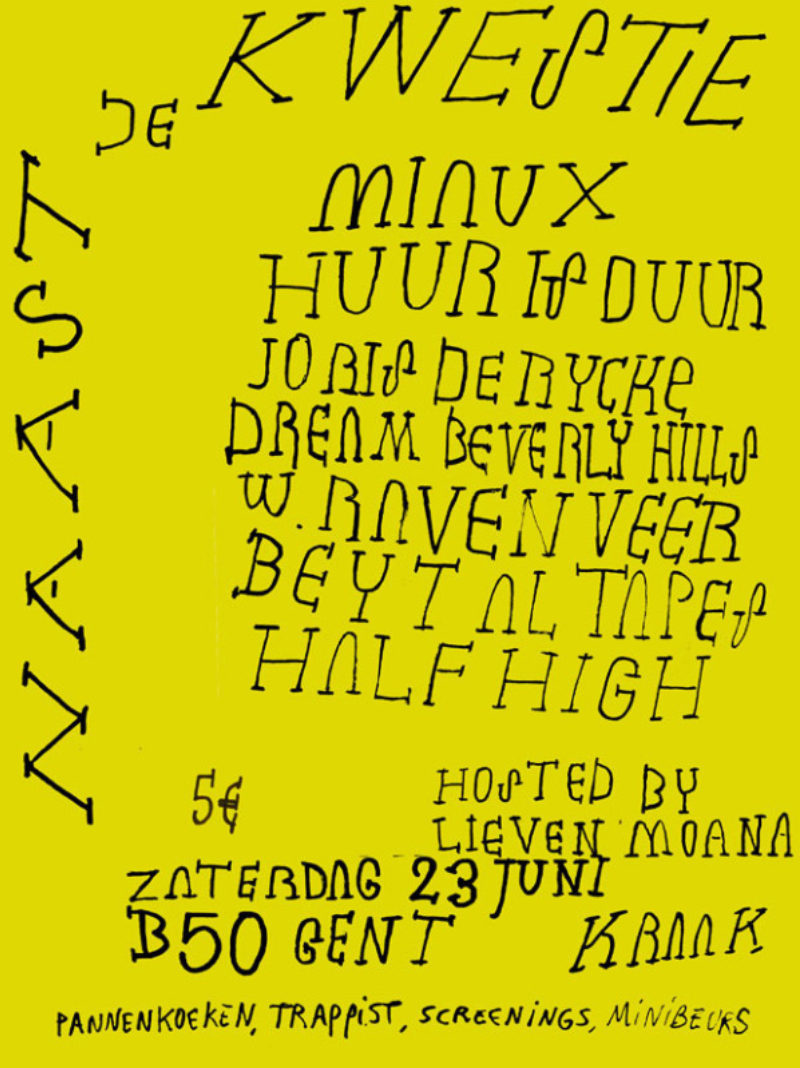 Sat. 23 June 2012
B50 Ghent

Doors at 17:00
Naast de Kwestie
Miaux (BE), Huur Is Duur (BE), Joris De Rycke (BE), Dream Beverly Hills (BE), W. Ravenveer (BE), Beyt Al Tapes (BE), Half High (AU/BE)
Een korte bloemlezing uit het hedendaags Belgisch atonaal.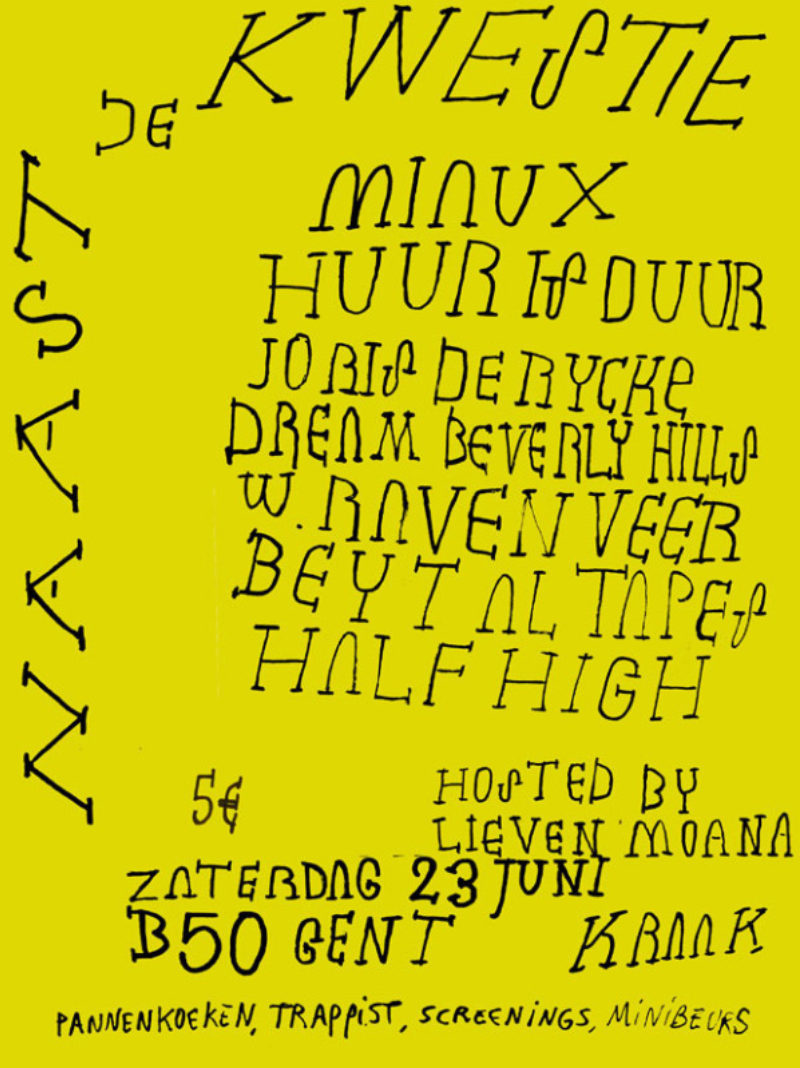 Miaux
Belgian exotica. Look mom, two hands!
Huur is Duur
Miniature instant compositions with found objects. Very quiet.
Joris De Rycke
Avant-kleinkunst. Met band.

Dream Beverly Hills
Post H-Pop drone keyboards from Liège. Last show ever!
W. Ravenveer
Synth builder, patchworker and general music encyclopedia.

Beyt al Tapes
Cassette cultured cassette tape magnetics and collage cassette compositions. Did anyone mention cassettes yet?
Half High
New nightmares from Naked on the Vague members Matthew P. Hopkins and Lucy Cliche. Or how Westmalle Triple can influence citizenship.