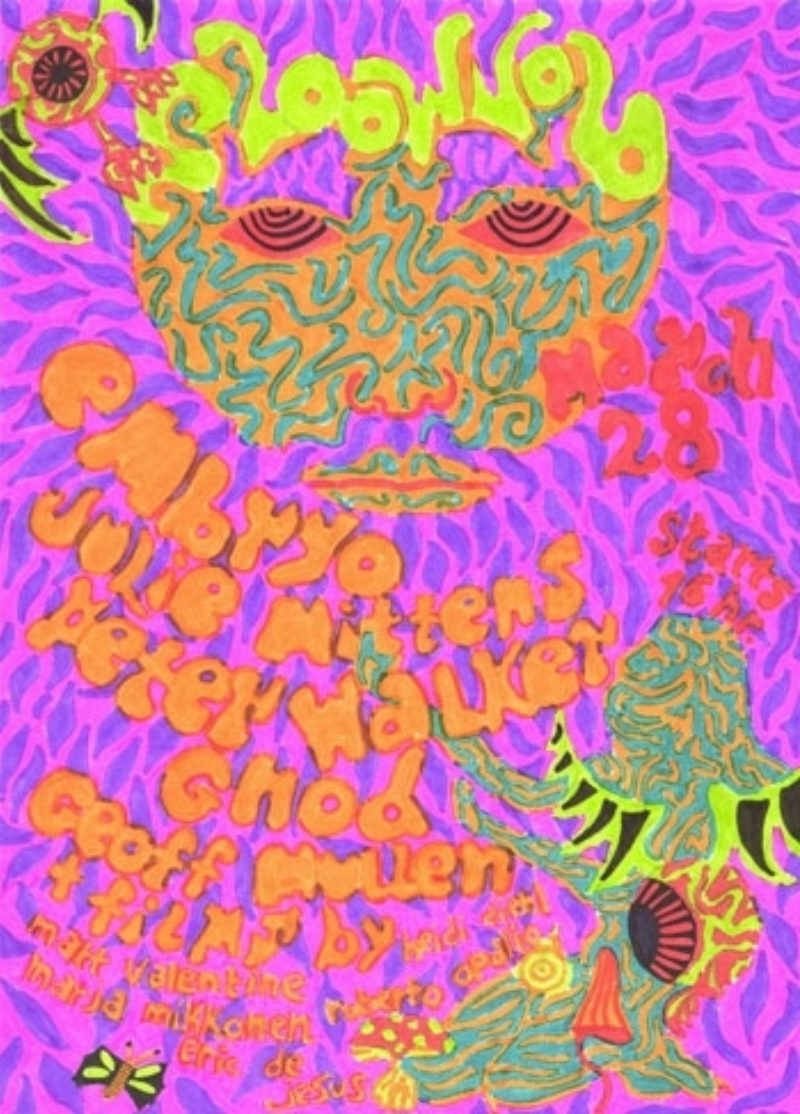 Sat. 28 March 2009
Netwerk / Centre for Contemporary Art Aalst

Doors at 16:00
Sloowjob — Psychedelic Dreams at Play
Embryo (D), Julie Mittens (NL), Peter Walker (US), Gnod (UK), Cosmic Trip Machine (BE), + films by Matt Valentine, Heidi Diehl, Roberto Opalio, Marja Mikkonen & Erik De Jesus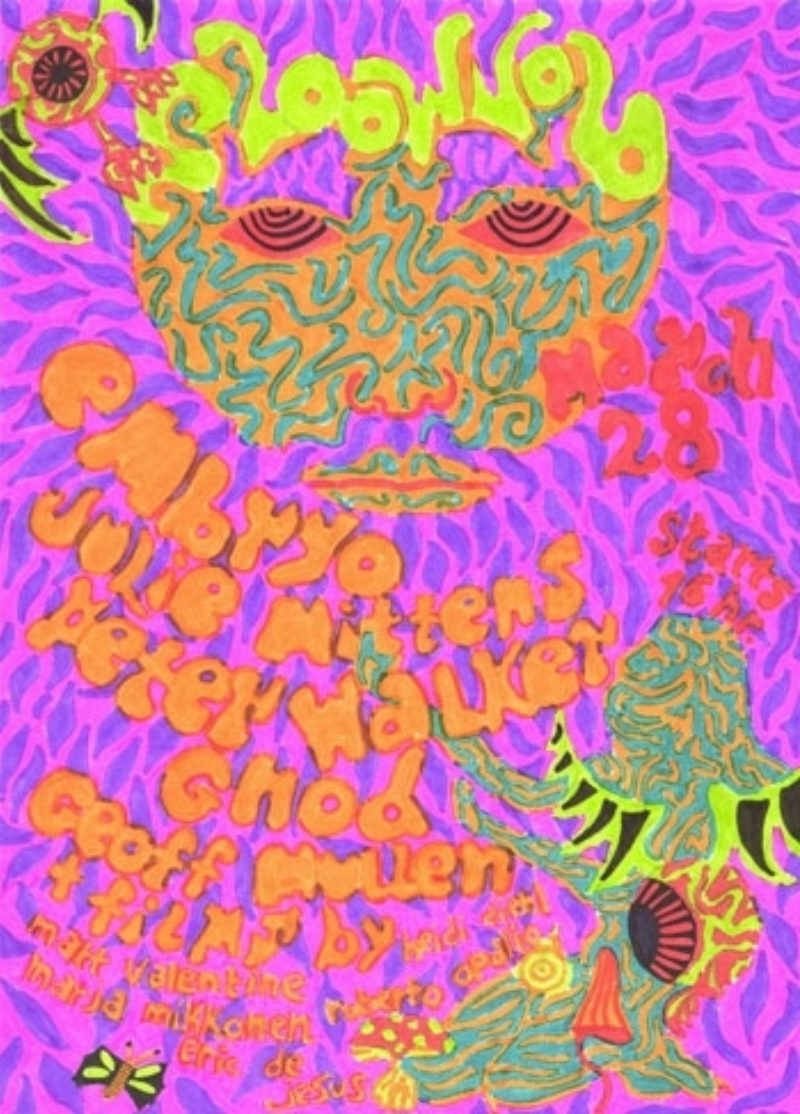 Embryo
Ever since their debut "Opal" from 1970, seen as a master piece of psychedelic music, EMBRYO traveled around the world for the last 40 years with a mix of kraut rock, psychedelia, jazz and in recent years lots of ethnic music. Music as a life style, and open ears and minds for unexpected meetings with exotic surroundings and headstrong musicians such as Mik Quantius and No Neck Blues Band.
Peter Walker
PETER WALKER is a monument. In the sixties he released two legendary albums, "Rainy Day Raga" (1967) and "Second Poem to Karmela" (1969) on which he combines the eastern influences of Ravi Shankar and Ali Akbar Khan with American folk. He teached Jim Gurley (Big Brother and the Holding Company) his first guitar chords and cooperated with LSD guru Timothy Leary. In recent years Walker mainly focussed on flamenco. Expect an instense trip with one of the masters of nylon strings.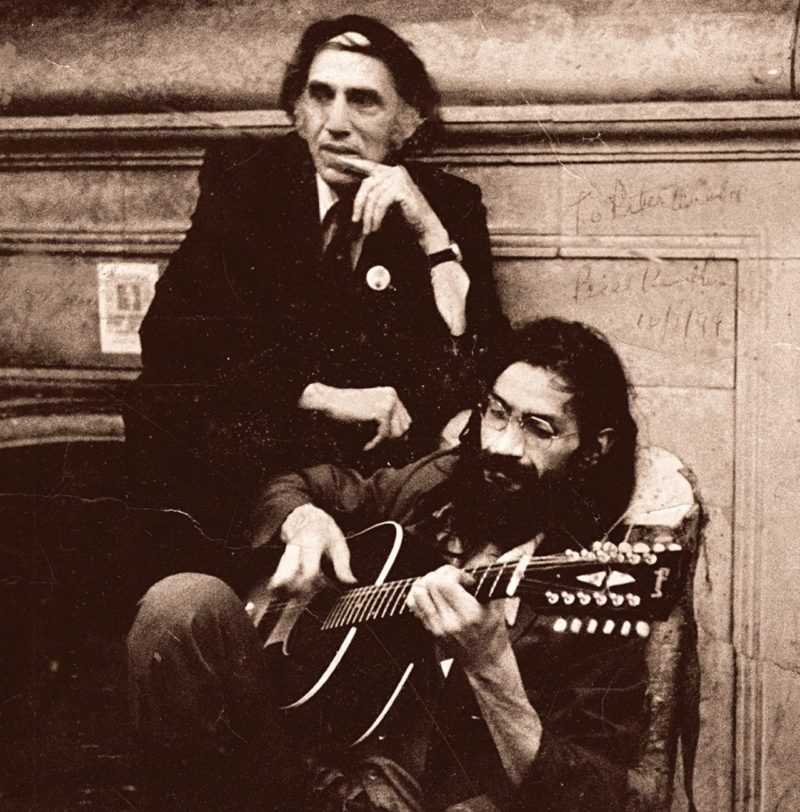 Gnod
GNOD is a cosmic collective from Manchester who are constantly looking for new boundaries. In a swirling universe full of delay, distortion, wahwah and fuzz they destroy minds and reap souls. Dudes jammed with White Hills and stuff. Gnod bless Tangerine Dream, Hawkwind, Sun Ra and Acid Mothers Temple. Expect the unexpected. Gnod have mercy.
Julie Mittens
JULIE MITTENS still is The Netherland's best band, which was noticed by labels as Rococo and Holy Mountain. The intrumental jams of this guitar/bass/drums trio send loud feedback blues, hammering rhythms and hypnotic bass lines to the point where their free rock disolves in an intoxicating psychedelic harmony of electric spheres.
Cosmic Trip Machine
COSMIC TRIP MACHINE is a psychedelic space folk trio from Liège. Dudes are working on a new cassette entitled "Vampyros Roussos" that will come out on the Sloow Tapes imprint anywhere soon.
Films
Eric de Jesus (USA): Born Of Jackals (2008)/ My Heart And I Agree (2007)/ History of WHH (2007)/ Easy Commercial (2007)
Dreams and reality become one during a lazy afternoon in the fields. Taking it easy.
Marja Mikkonen (FIN): Rondo (2006) / Marraskuun Lohtu (2005) / Lyömätön Perhe (2005)
Abstract, experimental films with soundtracks by Musta Hevonen, Boris Morgana en Horst.
Heidi Diehl (USA): Moon Void Of Course (2006)
Tour diary of a 13 week long American tour of Wooden Wand and the Vanishing Voice, including jam sessions in the desert.
Matt Valentine/Erika Elder/Gabriel Walsh (USA): The Temptation Of Zoology
Surrealistic and psychedelic short film referring to the same abstract mythology and visions in which Matt Valentine's lyrics and music unfold.
Roberto Opalio (IT): Light_Earth_Blue_Silver (2008)
Existential journey of an alien in the mountains.