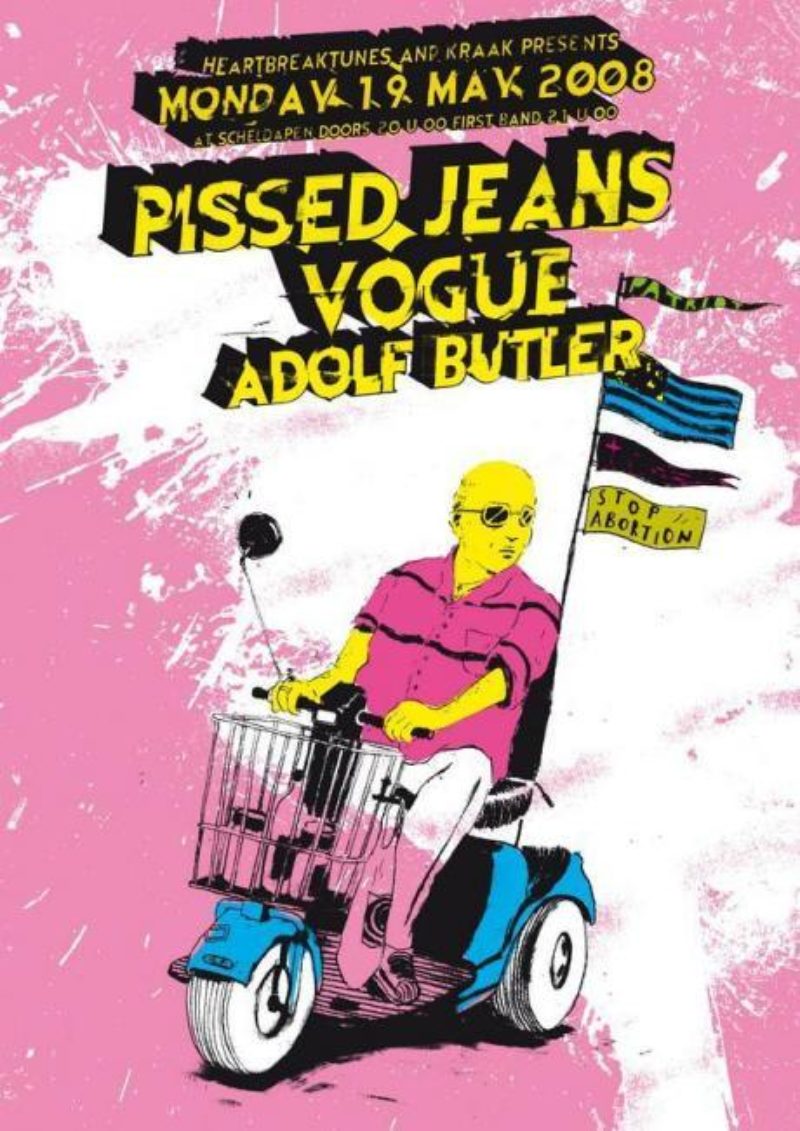 Mon. 19 May 2008
Scheld'apen Antwerp

Doors at 23:00
Vomit Punk
Pissed Jeans (US), Vogue (BE), Adolf Bulter (NL)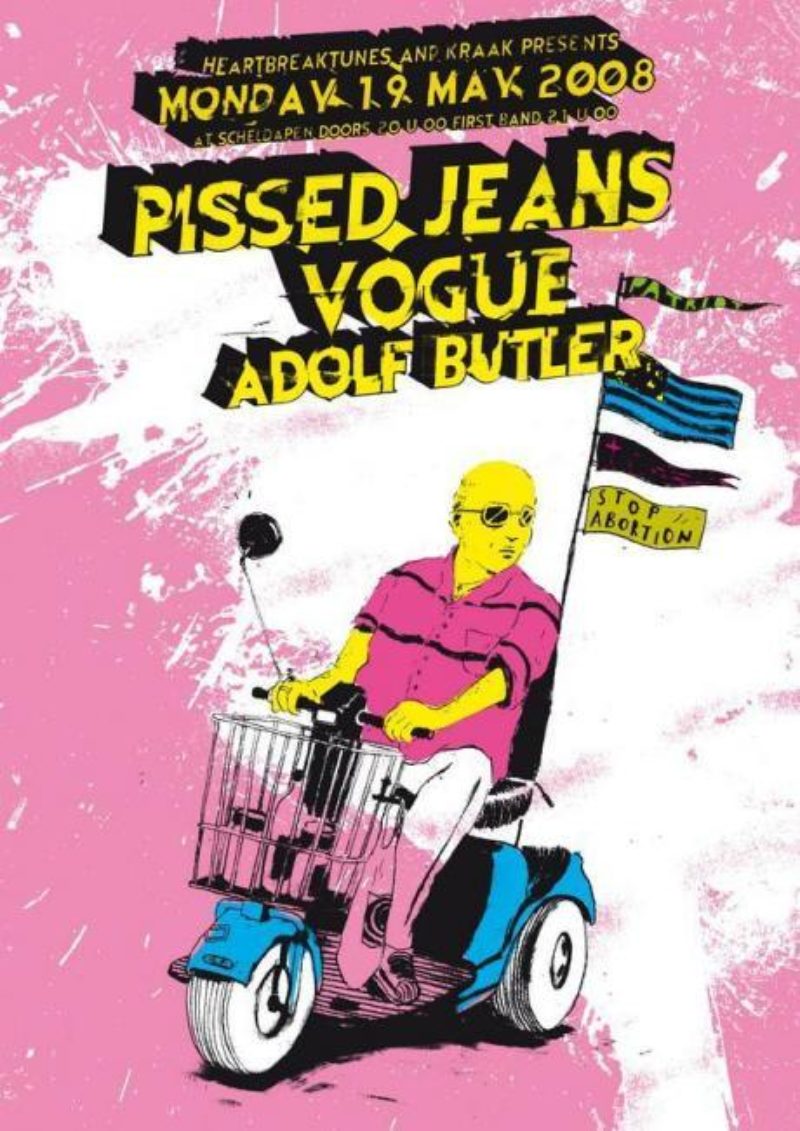 Pissed Jeans
PISSED JEANS has the energy of an 8 year old monster with hyperactivity disorder that just got beaten up by a lewd tutor. You would piss your jeans for less. With their kick-ass mid-tempo punk and a closet full of tricks they learned in their grunge- and harcdcore days, the band quickly became a sensation both on record as live. Enough to get signed by Sub Pop and enough to convince us to organize a night where we can swing our fists in all directions at Scheld'apen.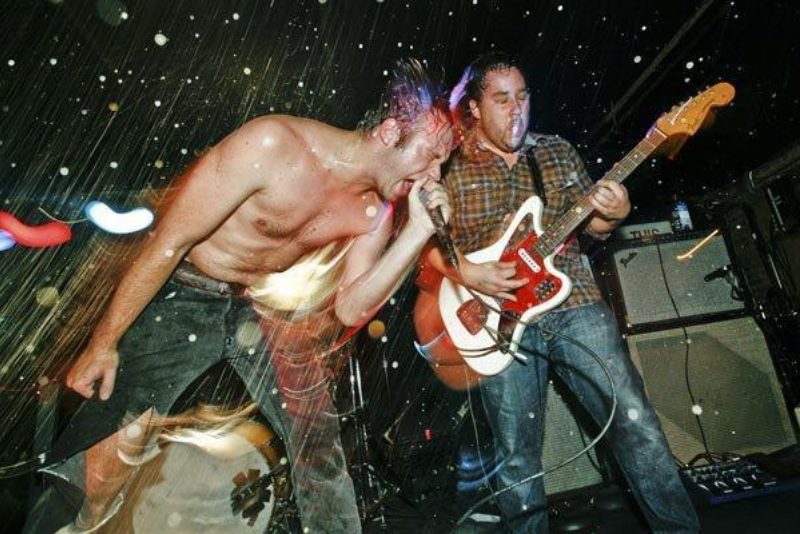 Adolf Butler
If we can trust the punks that have seen these dudes before ADOLF BUTLER should be something like "an annoying Dutch rip-off of the Black Flag period nobody liked". YES!
Vogue
VOGUE might just be the punkest hardcoreband in Belgium. The product of a disillussioned generation and its own creative self-destruction. Zero compromise, zero fringes. Just one hundred per cent of unpredictable and uncontrolable intensity.