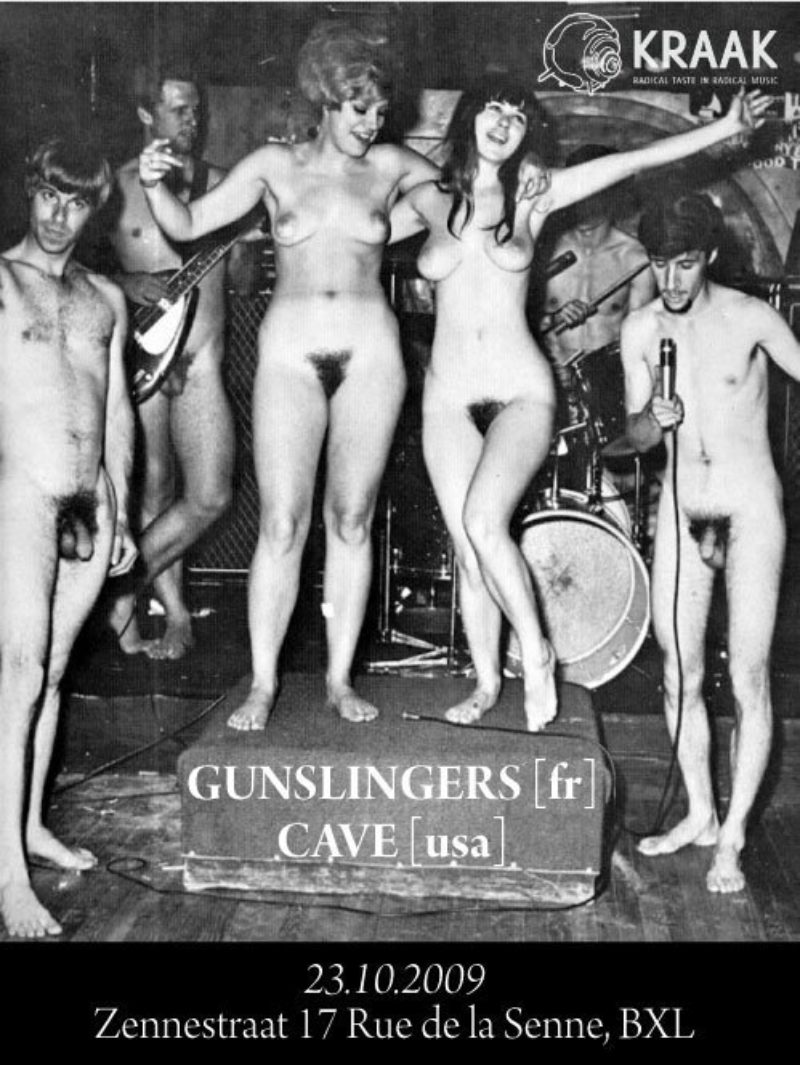 Fri. 23 October 2009
Zennestraat 17 Brussel

Doors at 22:30
Your Garage, or Mine?
Gunslingers (FR), Cave (US)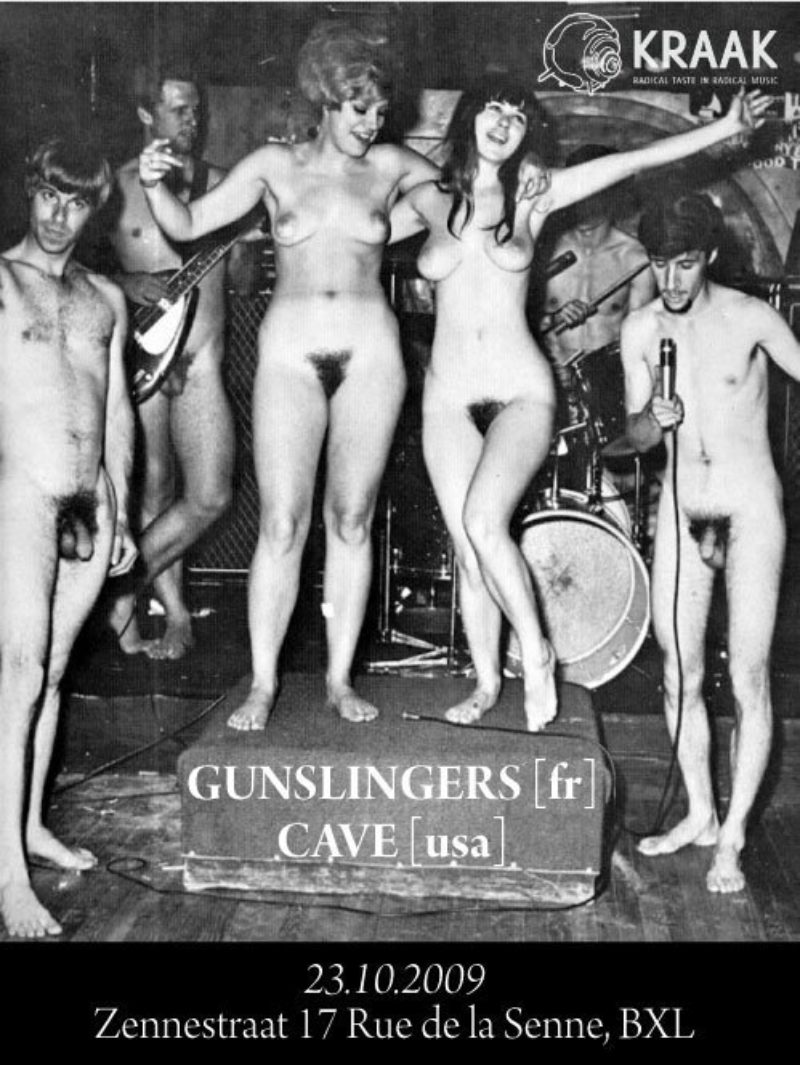 Gunslingers
GUNSLINGERS are one of the bands of the new French psych scene. The trio shares members with Aluk Todolo and GR and bring brain melting acid punk with the obliged echo vocals and fuzz guitars. All the members have Acid Archives as their home page and stealing their way through obscure blogspots to find more ingredients for their insane garage psych. Julian Cope approved!
Cave
With their double debut EP "Hunt Like Devil/Jamz" the solid rocking Chicago crew CAVE immediately drew the attention of every kid that loves steaming synth rock. Their first full length "Psychic Summer" (Important Records) came out this year and combines repetitive riffs with space rock drumming and neo-psychedelic fx. A trip from Circle to Neu! and from Hawkwind back to Oneida.