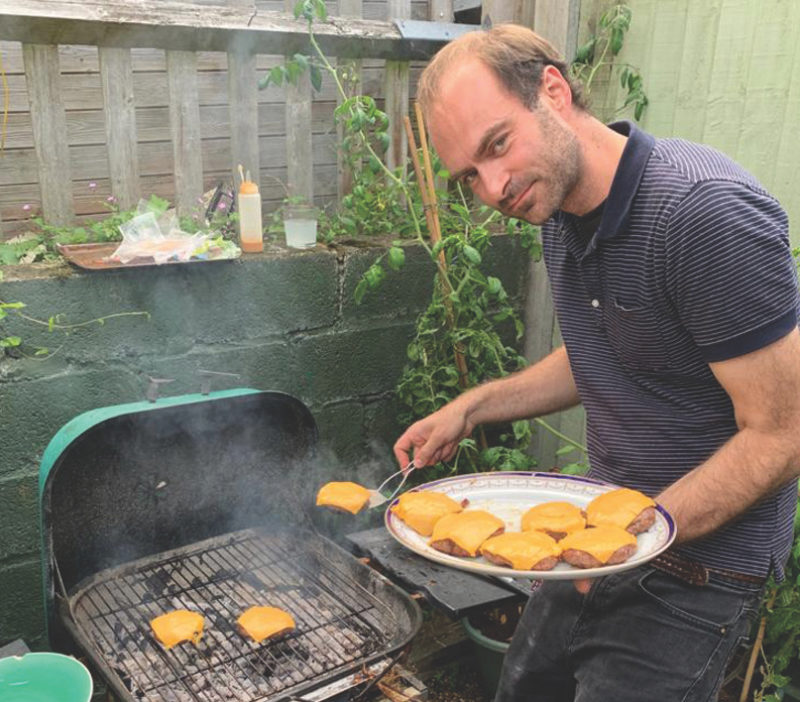 14.09.2021
KRAAK FEST 2021 HIGHLIGHTS: Container
We're proud to present the heads and sounds of this year's KRAAK Festival in Het Bos 🥴 First off, weird techno legend Container and his demented bangers to have you bouncing off your chair and into head-melting sonic stratospheres!!
Dance-noise veteran Ren Schofield has been screwing up club floor enthusiasts as Container for at least a decade now. Spasmodic beats and modulated anarchy fly mercilessly about as techno iterations fold into each other and explode into micro anthems for uninhibited swaying. Time bends, and so does sound, as Schonfield proves over and over and over, and never over.
PRESS BLURB:
Container is the solo project of American-born, London-based musician Ren Schofield, who over the last decade has refined a signature sound combining his background in drumming and lo-fi noise with techno and rhythmic electronics. Characterized by propulsive beats and liberal use of distortion, Container's sonic meld has been equally welcomed at club nights, basement shows, electronic festivals, and rock gigs alike, landing him opening slots for a diverse range of acts from Daughters to Danny Brown and Zola Jesus to Ryley Walker. His 5full lengths and 4 EP's (for labels like Editions Mego offshoot Spectrum Spools, Alter,Morphine, and now Drone) have all boggled brains in every hemisphere and received highly favorable reviews in the process, cementing Container as a distinctive and disorderly force in modern electronic music.
Container plays KRAAK Festival 2021 Saturday October 2
More info & tickets this way