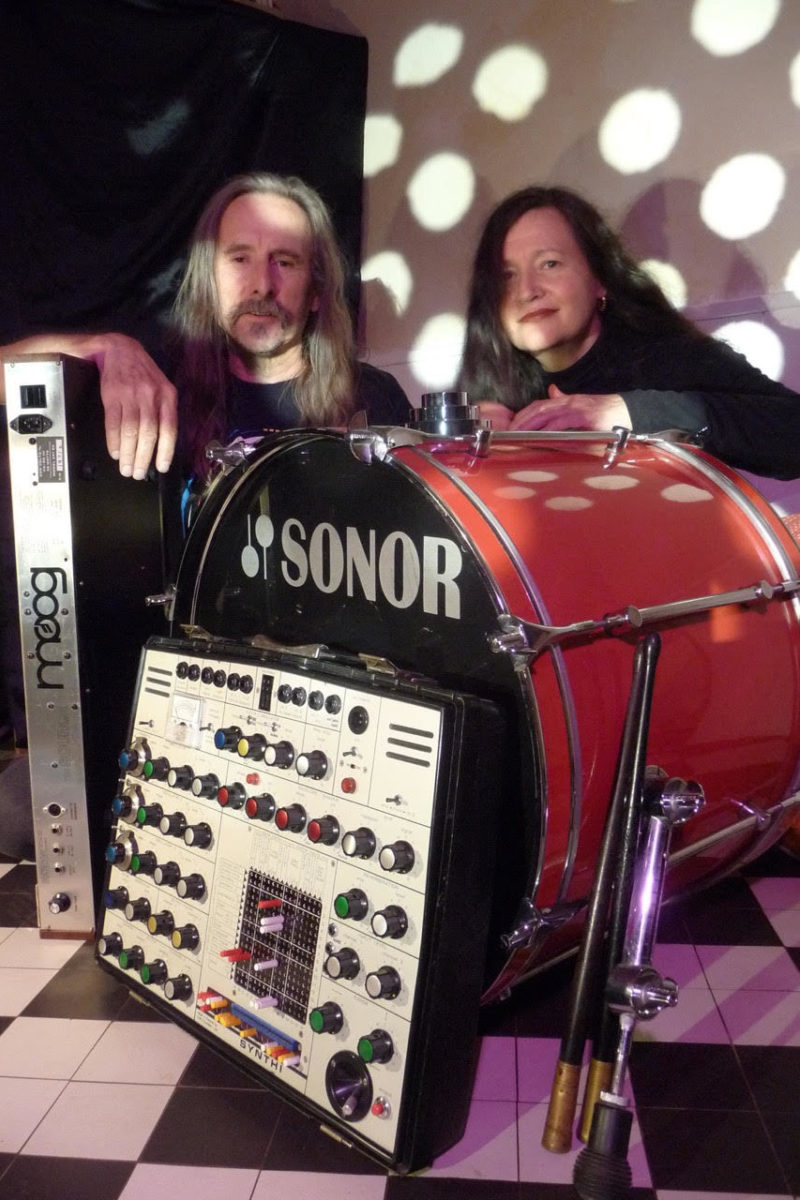 16.09.2021
KRAAK FEST 2021 HIGHLIGHTS: Dominique Grimaud
Here at the KRAAK HQ we developed a big heart for legendary French underground dweller Dominique Grimaud's warped rehashings of sixties psychedelia on his 19 Feedbacks album ~ a fitting soundtrack for those jarring and surreal months of confinement. Made sense then to have the man himself over for this year's fest to spill out his looping electronic experiences, augmented by Veronique Vilhet's hypnotic drumming. Strange jams for times that never cease to be strange!
A low-lying master of the French experimental underground, Dominique Grimaud has been active since at least the 70s as part of the improvisational outfit Camizole, the electro-dadaist concept duo Vidéo-Aventures, and countless other sonic adventures that he happily chronicles and recounts through his writing and ongoing musical endeavors. His 2020 19 Feedbacks LP on Discrepant synthesizes familiar pop tunes, electroacoustic jangle and dusty loops to create new/old sounds of a deeply personal order. He will be accompanied by his long-standing musical partner Véronique Vilhet on drums for some augmented heft to the feedbackisms.
From 19 Feedbacks(Discrepant, 2020)
Perfomance at L'Auréole Bethencourt
Noteworthy YouTube comment: "It had been a while since I'd seen the White Stripes!"
Dominique Grimaud plays KRAAK Festival 2021 Saturday October 2.
Tickets this way!