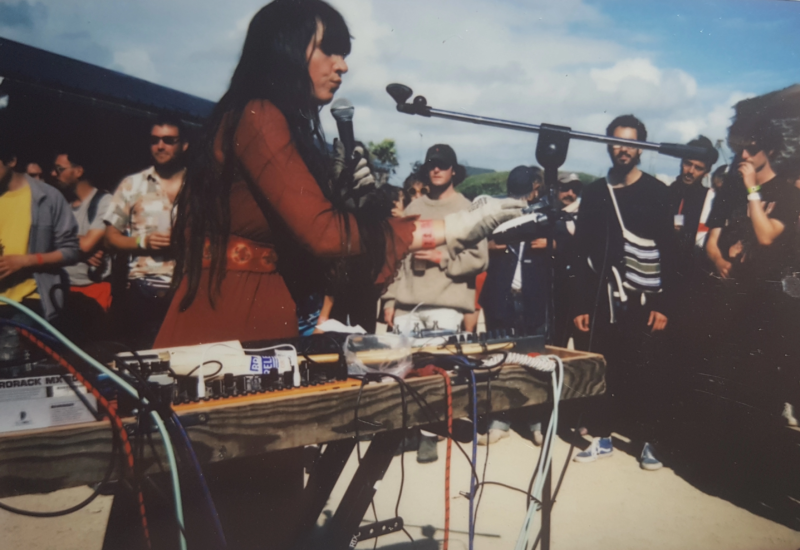 27.09.2021
KRAAK FEST 2021 HIGHLIGHTS: Le Diable Dégoûtant
Picking up the pace for the KRAAK Fest Focus Fest, here's Pauline Marx, aka Le Diable Dégoûtant all the way from the deep recesses of Brittany's lore. Witchy incantations from a half-woman half-creature from the woods are in store as the twilight sets on ye attendees ale-lit faces.
Pauline Marx, formerly of the fantastic duo La Fureur de Vouivre, seems like a being from another time and place; namely, an escaped marauder lurking in the forests of a Bruegel painting and integrating the surreal flora and fauna of a Boschian creation into the scenery and lore of deep Brittany. Her invented mythology is loaded with murky rituals and contorted mantras, backed by the surprising sounds and textures of terrains so earthly and so unreal.
Listen to her Soundcloud trax:
Le Diable Dégoûtant plays KRAAK Festival 2021 Saturday October 2.
Tickets this way!