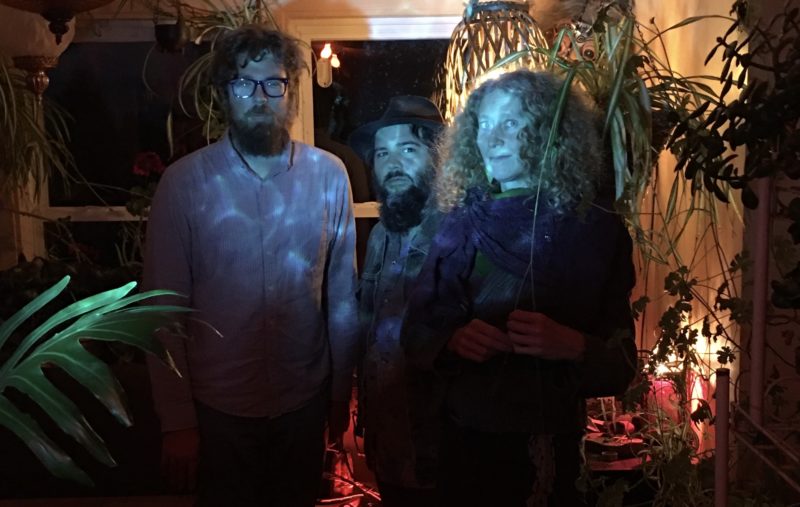 28.09.2021
KRAAK FEST 2021 HIGHLIGHTS: Million Brazilians
Settling into the dusk, we'll find the mysterious outfit known as Million Brazilians. Coming from the rocky mists of Maine, Grant Corum, Suzanne Stone and a rotating cast of fellow sound seekers bring their strangely transcendant improvisations and supernaturally-tinged visions to our KRAAKed out spot in the Schelde.
Grant Corum, of the Psychic Sounds label and Timelash infamy, joins forces with Suzanne Stone and a swiveling cast of talented Portland, Maine heads to imagine past and future psychedelias as Million Brazilians. Their mystical sound journey has taken the form of ethnographic exotica and sacred improvisations with flourishes of cryptic jazz, aural electronics and seriously heavy psychotropic moods. Wet jungle spirits inhabit these tunes ~ prepare to enshrine them through eyes and ears.
Video for 'Strange Oasis V' by Vica Pacheco <3
Strange Oasis (Nonlocal Research, 2019)
NEW KRUT OUT TODAY: Conchiglia

For over a decade, Million Brazilians have continued to exemplify their imagination into new sound works that "drift between boundless compositions, focused energetic improvisations and experimental collaboration that embrace a weird sort of transcendence."
"Exotica avant-garde mystical music that is impossible to classify," as described by Mississippi Record's co-founder, Eric Issacson. Hailing from Portland, Oregon to Midcoast Maine, and formed in 2006, the band has carried out their own interpretation of a genre bending ethos throughout the evolving American underground, and founded Psychic Sounds Recordings to release albums from the similar intense currents they drink from.
The original trio of Million Brazilians appear in concert for the first time in Europe to present a premiere movement for Kraakfest featuring the original fervorous trio of Stone (White Gourd), Corum (Timelash / Typhonian Highlife) and Jones (Inspired School of Astral Music) offering the hypnotic heavy drum rumblings, wailing sax, bent flutes and aural textures entitled 'Aster Flow'.

Million Brazilians play KRAAK Festival 2021 Saturday October 2.
Tickets this way!