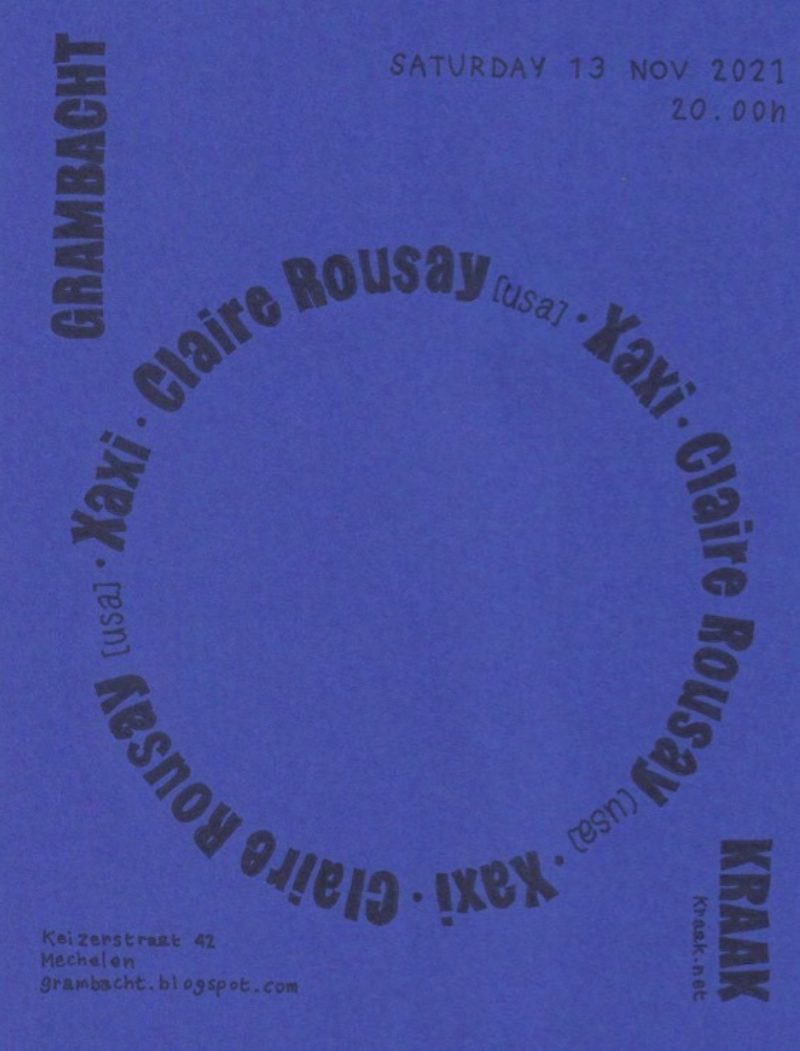 10.11.2021
THIS SATURDAY NOV 12 IN MECHELEN!
gr'Ambachting with claire rousay and Xaxi + finissage "1000 Ogen "by Erwin Van Looveren
Texan sound artist claire rousay and the Brussels-based duo Xaxi (Bear Bones, Lay Low + Lamina) take over the most inviting "living room" in Mechelen, gr'Ambacht, to do their thing for the last day of Erwin Van Looveren 's magically ecstatic exhibition "1000 Ogen". MECHELEN FRIED TIMES AHEAD.
MORE INFO HERE, in the meantime check out the tunezzzz