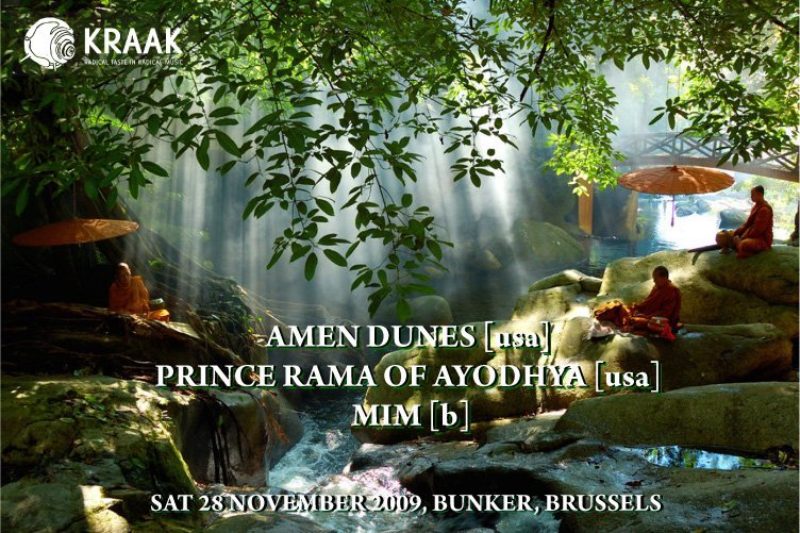 Sat. 28 November 2009
De Bunker Brussels

Doors at 21:30
loner psych / babooshka trance
Amen Dunes (US), Prince Rama Of Ayodhya (US), Mim (FR)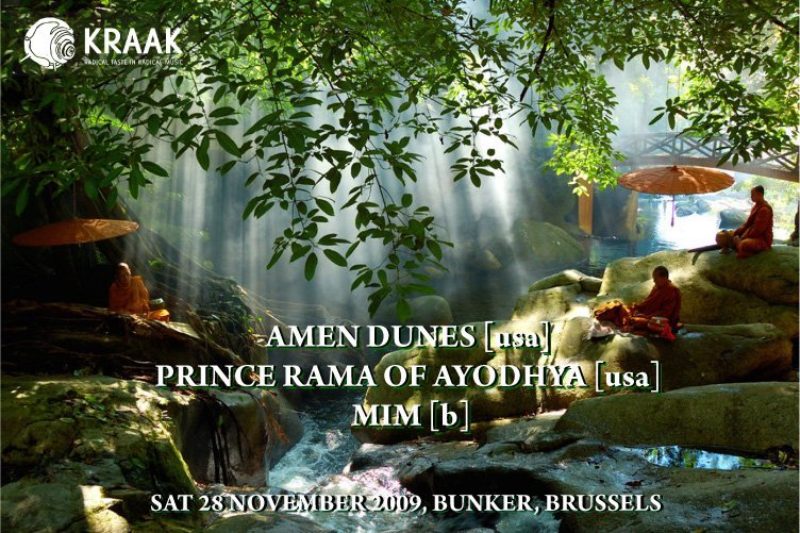 Prince Rama Of Ayodhya
While Animal Collective starts to sound like Faithless and Joanna Newsom bought a luxury yacht in the Cote D'Azur, American hipsters are feverishly seeking new hippies to pitchfork. If you think of it, Prince Rama of Ayodhya have everything they need: They sound like Kate Bush on peyote, backed up by Lexie Mountain Boys and a circle of Chikasaw Indians. They met in a Hare Krishna temple and they wear purple leggings, tie dyed yoga shirts and healing stones. Moreover, they sure know how to start a decent party. What else do you need on a cold saturday night before winter really starts?
Amen Dunes
AMEN DUNES recorded his brilliant debut record "Dia" (Locust) somewhere in the Catskill Mountains, Upstate New York, and moved to Beijing afterward. Damon McMAhon seems to be attracted to loneliness and anonymity. His loner-psych combines the song craft of seventies private pressing troubadours with a ninties lo-fi sound and a contemporary raw jam attitude. "Dia" was the musical nipple clam of the year for us. For the first time he is traveling through Europe.
Mim
The Brussels-based Frenchman MIM (brother of él-g (KRAAK)) operates in a musical universe that has been blessed by finger pickers, folkies, modern chansonniers and beefhearts. You might have admired him already as back-up guitarist for él-g on the Kraak fest. This time he goes solo.