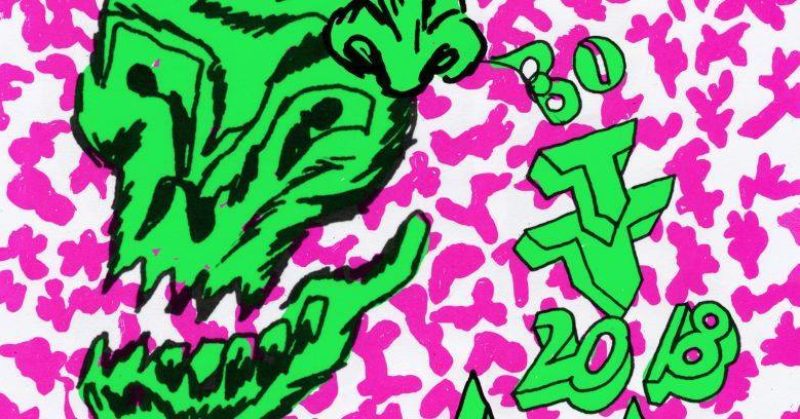 Fri. 04 May 2018
TramZwart Ghent

Doors at 22:30
Uncanny Valley
Black Pus (US), Yeah You (UK), DJ Gerard Herman (BE)
Vooruit & KRAAK are celebrating the open marriage between underground music & visual art in in the second edition of the Uncanny Valley festival.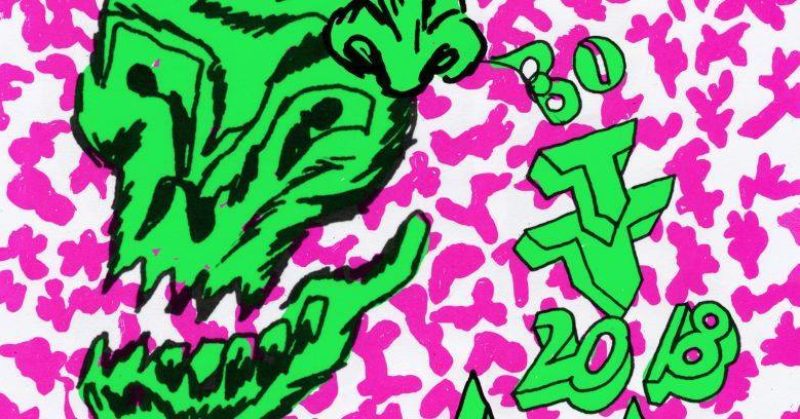 Uncanny Valley?
Following the first edition of the Uncanny Valley festival, centered around the LAFMS collective, central guests for this edition are Lightning Bolt; the avant-punk duo of Brian Chippendale and Brian Gibson who have been expanding and blowing people's minds since early 2000. Next to their music they both also work as multimedia and graphic artists; Gibson is a well regarded game developer and Chippendale has put out a large collection of celebrated graphic novels.
Both their music and their visual work is challenging, yet fun and displays an endless high energy. From their early days, building a community in the independent Portland warehouse scene through endless touring and playing sweaty punk clubs their music and art has been an inspiration for many likeminded freaks.
During Uncanny Valley there will be exclusive shows of both Lightning Bolt and Brian Chippendale's solo project Black Pus. We also invited a string of artists and organizations who embrace the same manic energy, DIY attitude and abrasive weirdness. Kindred spirits to their noisy sound and ditto attitude.
Next to that there's an exhibition of Chippendale's graphic work, a gaming workshop with Brian Gibson, a panel talk with Lightning Bolt and several other guests. On the last day we also invite several labels and artists for a small zine & record fair.
Black Pus
Black Pus is the project of Brian Chippendale, drummer of Lightning Bolt. Mid-way the 2000s he started to release cdr's with solo work, followed with a full albums on Thrill Jockey.
Think of Lightning bolt's sound, without the metal riffs, expanded to a swirling world of spaced-out electronics and furious power drumming. From his solo work Chippendale show that also solo he is one of the best drummers around.
Drowned in Sound: "the dude is an incredible drummer: equal parts free jazz and hardcore, loose, intuitive and hard-hitting in all the best ways"
Yeah You
Yeah You is the unlikely father/daughter duo of Elvin Brandhi and MYKL JAXN, transgressing borders of UK grime, improv strategies and pure pop. Last year they released an album on the Slip label, a recently a highly recommended tape on Luke Younger's Alter label. What was at first listen a freak act from the Newcastle underground, is now ready to conquer the world!
Gerard Herman
Antwerp-based poet in the broadest sense of the word: his output entails cycling performances, drawings, installation art, schlager music (with Milan W.), exotic loop music (see his record on Entr'acte), free jazz (with Kris Vanderstraeten and Sheldon Siegel a.o.) radio shows and more. Not the kind of artist you can pigeonhole to one practice, but highly entertaining and imaginative. His DJ set will be for sure not the one you'd expect...