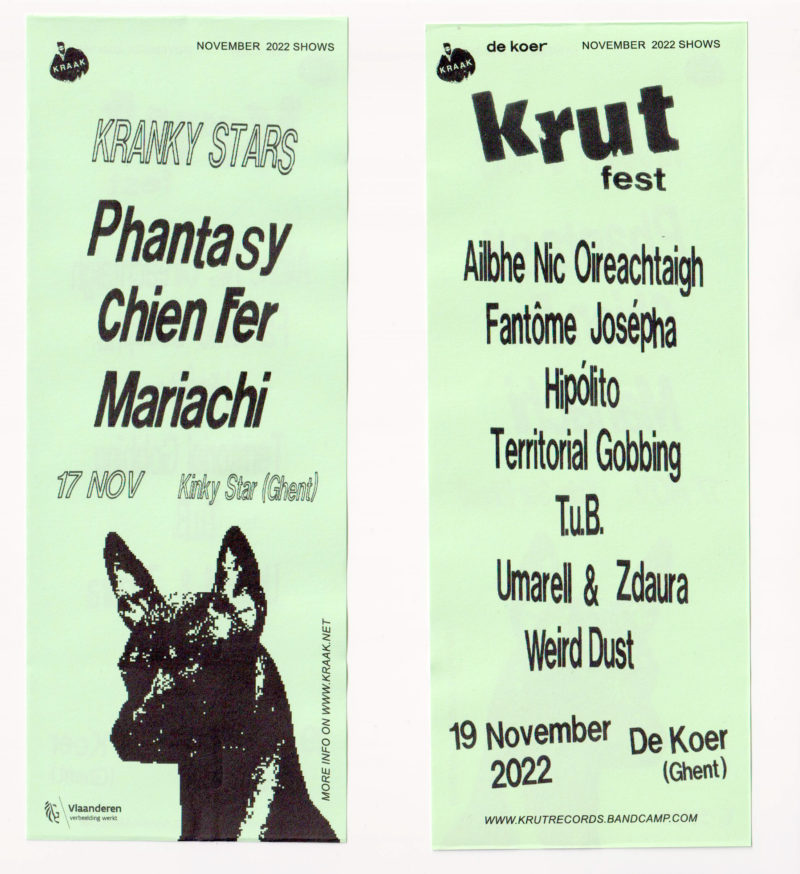 09.11.2022
NEXT WEEK: KRANKY STARS & KRUT FESTS
This month is basically making up for lost Ghentian time!
Two shows in almost as many days::::
KRANKY STARS w/ Chien Fer, Mariachi & Phantasy: KRAAK makes a grand return to the Kinky Star vortex after a too-long hiatus 🙀 For the occasion: maxxxed out banjo punk, wall-of-noise guitar improv, and popper-fueled industrial jams from over the channel.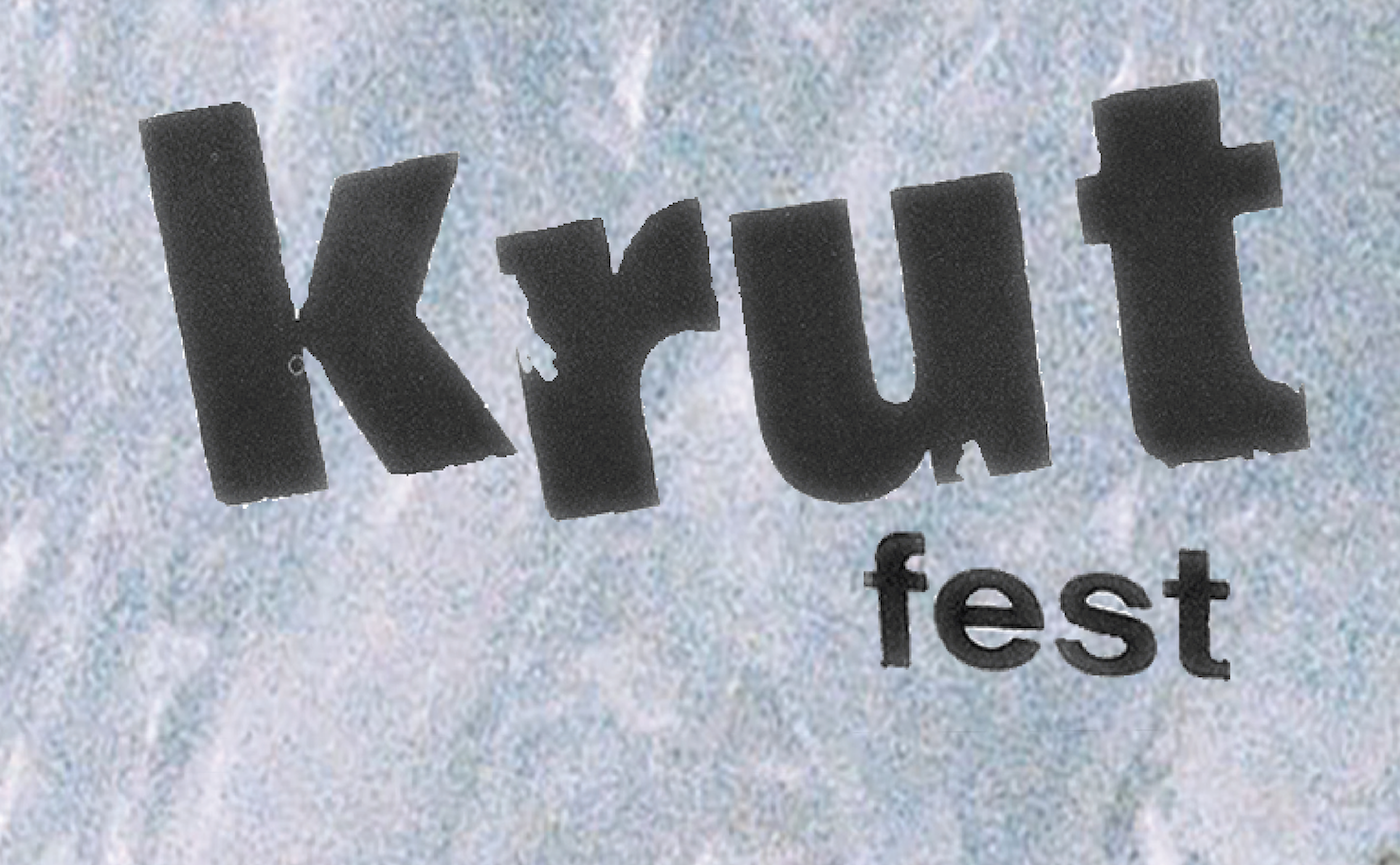 KRUT FEST 2022 at De Koer: The KRUT ethermobile comes back to physical form, this time in Ghent's medieval horizons amongst friends at De Koer. This year KRAAK's young digisibling expands its fest just a tad, bringing swirling viola drones, noisehead warblings, poetic soundscapes, disaffected post-post punk, dreamy vibrational chimings, goth pop anthems, and some good ass vibes period. Tickets available here!!