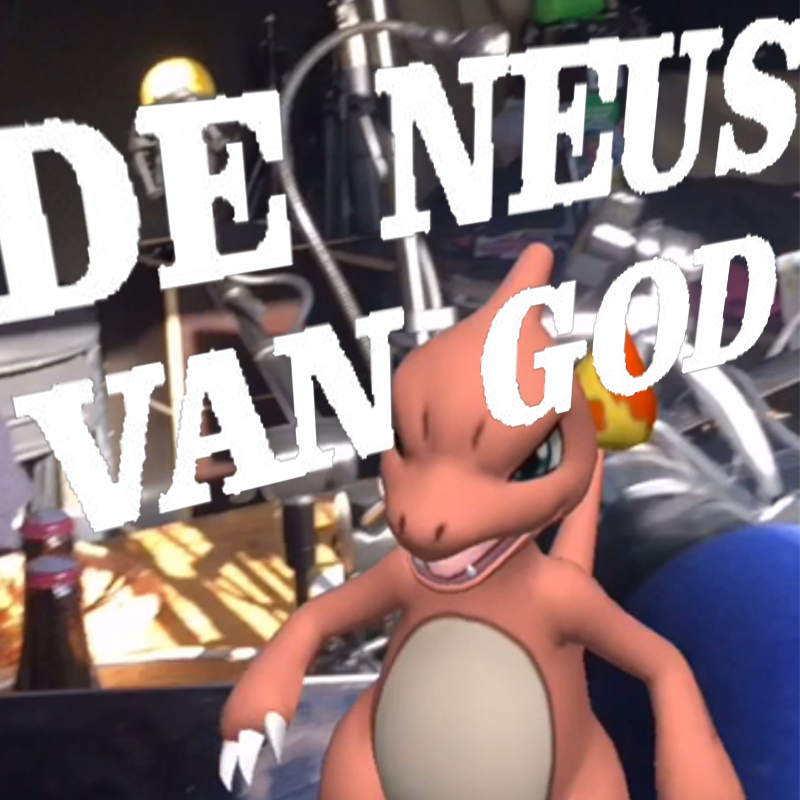 12.07.2022
DE NEUS IN 2022 THUS FAR
A giggly radio'd compendium of the past six months lived in De Neus Van God ~ someone get us on Spotify already!
IN CHRONOLOGICAL ORDER, TRACKLISTS (sometimes) IN THE LINKS
14/01/22 YT Faves & NY Teasers: Timothy D gets acquainted with the decks for the new year, plays Jay Solo, does not cry; GG stutters while discussing shower habits. Tunes of note by Lil Wayne, Loto Retina, Burial, etc.
28/01/22 Piemontese Apulati Curran: The full trio returns to the studio to discuss the Apulati Bien release, Dylan's supposed Italian roots, and Timothy's unwitting Alvin Curran remixes, plus new KRUTs. Tunes of note by Apulati Bien, Alvin Curran, Uj Bala, Tresque, Flunt & etc.
11/02/22 It's Just A Radio Show, Man: which is what it was, with special mentions to our former Neus comrade De Buck on his birth-day and our first show at the venerable SMOGspace. Tunes of note by De Puta Madre, Romain De Ferron, Mik Quantius, etc.
25/02/22 Pre-KRAAKFest Jitters: getting excited about KRAAK Fest 22 and discussing expectations, anecdotes and possible Belgrado offspring names. Tunes of note by the whole KRAAKfest lineup pretty much!
08/04/22 Apulati Tour Hangover: coming down from the Apulati Bien Azone KRAAK caravan around Europe, with stories from our stops in Köln, Stuttgart, Strasbourg, Leipzig, Berlin and Rotterdam. Long papes and the birth of Tim's trademark emotional instability, with tunes of note by Apulati Bien, Gaute Granli, Sagat, Frère and White Light :')
22/04/22 OPEN HQ DAGSKE: with special guest Eline whose KRAAK internship took her down many a beleaguered path for a show focusing on the semi-housewarming show at LaVallée in a total label market vibe. Featuring tunes by Frank Hurricane, Marc Matter, Foodman, Nonna Rina, Josie Perry, Lamina, Lethal Tender, etc.
10/06/22 Back on da stroll: after an inadvertently long hiatus the gang kicks things off again(WITH THE WRONG JINGLE) to talk about the new release, Timothy's Brussels nightlife misadventures, and the day's studio smells. Tunes of note by Venediktos Tempelboom, Oksana Linde, Bomp Treb, etc.
24/06/22 Venediktin Filth: gearing up for the last show of the season aka the release party for Venediktos Tempelboom has Timothy and GG plunge into Benoit Monsieurs' endless YouTube page - a serious head trip this one! Featuring Charmaine's Names, Simon Finn, Walter De Buck and fucking TOOL!
08/07/22 Starin' at the sun: Last DNVG before a brief and very intentional hiatus, where the trio discuss Ptit Faystival, upcoming holiday plans (and the ensuing rescue mission for Dylan's ill-advised ideas), and previews of future post-summer releasings 🙀 Tunes of note by Kaito Winse, Lazza Gio, Nuit Noire, Goldscammer (😌), ETC!!
DE NEUS VAN GOD is KRAAK's bi-weekly outlet on Radio Panik, catchable every 2nd and 4th Friday of the month from 3:30 to 5:30 CET on radiopanik.org or 105.4 in Brussels