Phill Todd en Melanie Delaney are the core members of the legendary British noise duo Ashtray Navigations. Called after an album by an obscure 70ties psych band, they produced since 1991 an endless stream of cd-r's tapes and lp's embodying an unique form of British pyschedeliae. It's a trashcan full ow wild tape collages, far out electronics, pastoral drones and acid guitar soloing. No wonder the great VHF records released last summer their new and highly recommended album 'a shimmering replica'. We sat down, passing the wires of the www, with Phil and Meg and talked about ethnic music, the Northern England DIY scene and On The Beach.
ON ETHNIC MUSIC
Niels Latomme
We invited you for the Eastern Daze festival which highlights the parallels between ethnic transcendental music and avant-garde, noise and psychedelic underground music. I wondered if you were influenced by ethnic music yourself
ON THE UK UNDERGROUND SCENE
NL
How do you see the UK noise scene, which Ashtray Navigation seems to have kicked off in the 90ties?

PT
I don't really know, and I always feel a bit dissassociated from these questions about the Northern England Sound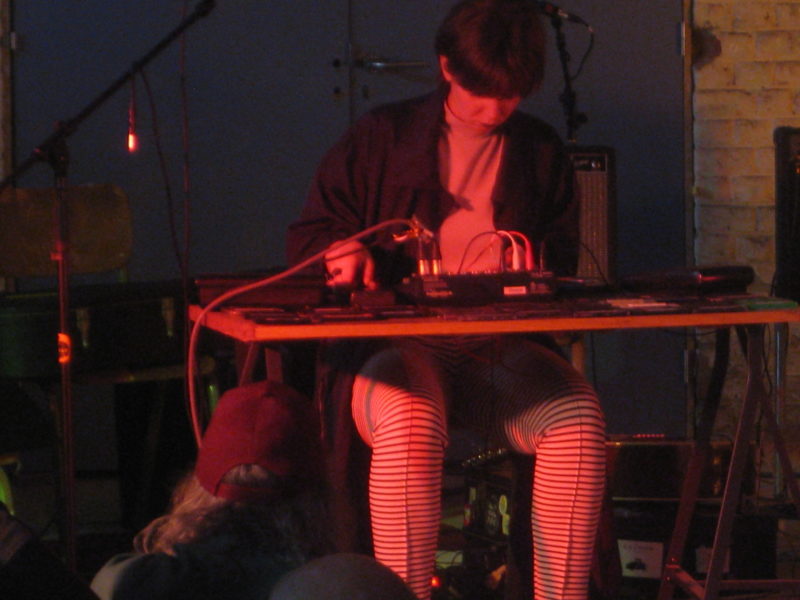 ON DIY AND RELEASING RECORDS
NL
Is the DIY-approach important for you?

PT
An Do It Yourself approach is important if nobody else will Do It For You. When I started playing music in Stoke in the early 90s the idea that anyone
ON FAILURE
NL
I'm very intruiged about the idea of failure, which a lot of your musical friends point out when speaking about you're approach to making music.
PT
Failure is more interesting than success because flaws, if proper
THE NEIL YOUNG QUESTION
PT
I'm not so much of a Neil Young obsessive, to be honest. I like the overall vibe of his great 70s records more than the actual solos, but I have to say the playing on the long tracks on "Everybody Knows This Is Nowhere" is pretty great