In a deserted room with the signs of time, a sonic prayer continues to resonate. Composer and sound artist Caroline Profanter has been working on a in-situ sound performance adapted to the acoustic of the chapel of Greylight Projects in Brussels. She studied Computer Music and Electronic Media at the University of Music and Performing Arts in Vienna and holds a Master's degree in Acousmatic Composition from the Conservatoire Royal de Mons in Belgium. All photo credits: Laurent Orseau
IVDK
How would you describe acousmatic music to someone who isn't familiar with the genre?

CP
The term 'acousmatic' defines a mode of perception, which is mostly functioning with closed eyes. By not seeing the sound source, you start to focus on the internal morphology of a sound and its behaviour: whether its quality is smooth or grainy, soft or raw, oscillating or static, and whether it moves fast or slow. Besides these more objective observations, you rely on your personal perception: what does it do to you when you hear those sounds? Maybe at some point you also want to give them a meaning because it reminds you of a windstorm, a voice, a hammer or something else. You can't always ignore what may be behind but these shifts between different modes of perception make it interesting and complex.
Acousmatic music from a producer's side plays with these perceptual shifts, and tries to give the listener certain keys for orientation in the musical construction.

IVDK
You studied Computer Music and Electronic Media at the University of Music and Performing Arts in Vienna. What role does the computer play in your practice as a musician and a composer?
CP
I started composing with the computer. The editing and mixing program with all the basic transformation possibilities is the primary tool for me to orchestrate a piece. As a musical material I use all kinds of recorded sounds and noises.
I have never been a geek in computer-programming, but I have been trained in it, and I make use of different sample-based programs. With the help of algorithms you can create compositional patterns that have own ways of functioning. I like what is coming out of the speakers in the moment when it seems to get unstable, when you are surprised yourself,.
When I play live, I use my computer with sample-based processing tools and different modes of spatialisation, often in combination with analogue instruments. I like to use different kinds of sound qualities, other than digital.
IVDK
What is the impact of computer evolution on computer-based music according to you? Does the computer still has to offer something new to computer-based music?
CP
I think that the progress of computer-based techniques is much faster than we are exploring and applying them. The spatial possibilities with sound (in a virtual space), also related to psychoacoustic phenomena, are still to be explored much more. There is continuous progress in sound synthesis, notably the distinctive reproduction of human voice. There are always new possibilities, that we can use, and that also make us rethink our conception of music.
IVDK
You make tape music in the tradition of Musique Concrete. In what way do you treat concrete sounds compared to abstract sounds? Is there a difference for you?
CP
Musique Concrete refers to a music that is made with recorded sounds, which are cut, transformed, and mixed in the studio. These formerly concrete sounds presumably become abstract, when you hear them apart from their context of origin. Any sound can be abstract as soon as you forget about its origin or when you don't relate it to the « real world » anymore. There you start to drift away into the imaginary space.
IVDK
What do you usually start with when composing?
CP
I start listening to my recorded sounds. Then I choose a few and start to play with them, transforming and combining them in different ways. As soon as I have an interesting initial sequence, I start to weave another sound into it, and so the story is building up in a quite intuitive way. A kind of imaginary story.
IVDK
What is the difference to you between a soundscape and a composition? Does it have something to do with linearity or the way you organise sound?
CP
The concept of the soundscape refers to an existing sound environment (to analyse its different layers of continuous and punctual sounds). Every sound environment is in some way composed (by the animals, plants, natural elements, or by the humans, the society). If I compose my own soundscape, then I use this same way of functioning as a real soundscape: it's something that is immersive, continuous, and always different.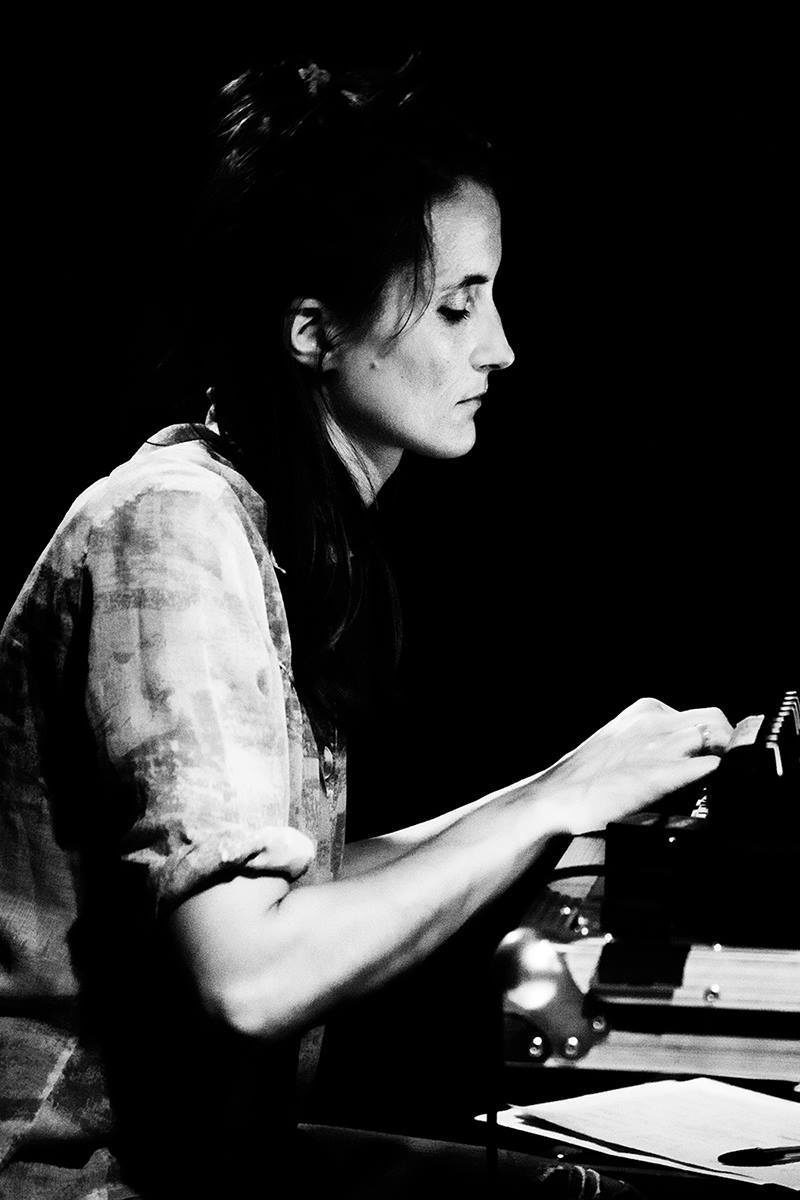 IVDK
Your upcoming concert will be an in-situ performance adapted to the chapel of Greylight Projects in Brussels. How do you see the relation between (a) location and sound?
CP
Being able to work in the space before the concert is the most ideal situation. Not only you can adapt to the acoustics of the space, but you can also feel the space and the atmosphere. You can hear what is already there in terms of sounds, what the space tells, etc. A space like the chapel of greylight projects is particularly inspiring because it is somehow mystical: a deserted room with the signs of the times, where you can hear the emptiness: the sounds of wind through the rattling of the windows, some pigeons occupy the rooftop.
Any sound that you play there is stretched, because of the long reverberation time. You can play with the particular resonance of certain frequencies in space. It is surprising how calm and silent the space is, considering the dense area that surrounds it. It seems like an island.