One and only, Christophe Clébard is a disco-punk eruption of Italian origin and Brussels' address. He welcomed me in his bright apartment for what was meant to be a tattoo appointment and an interview at the same time. Just instead of a tattoo, I got a burger. And some strong (Italian) coffee. Amongst a pile of slightly disturbing kitsch possessions and lost and found objects, we talked about, well, pretty much everything. From time to time, I could hardly distinguish his voice from the loud noise breaking in from the Boulevard Lemonnier, and the contours of his linen yellow shirt from the glow of the late afternoon sun.
Nina Vurdelja
So, you just came back from Marseille! How was it?
Christophe Clebard
Mad. A lot of party. Too much. Marseille is great…sun, sea…it is my future, I am going to die there.
NV
Well, not a bad place to die. But wait, first things first. Tell me, who is Christophe Clébard?
CC
That's my lawyer. He lives in a small town in Italy. He played with me twice.
NV
Wait, Clébard is his real name?
CC
No.
NV
Ok...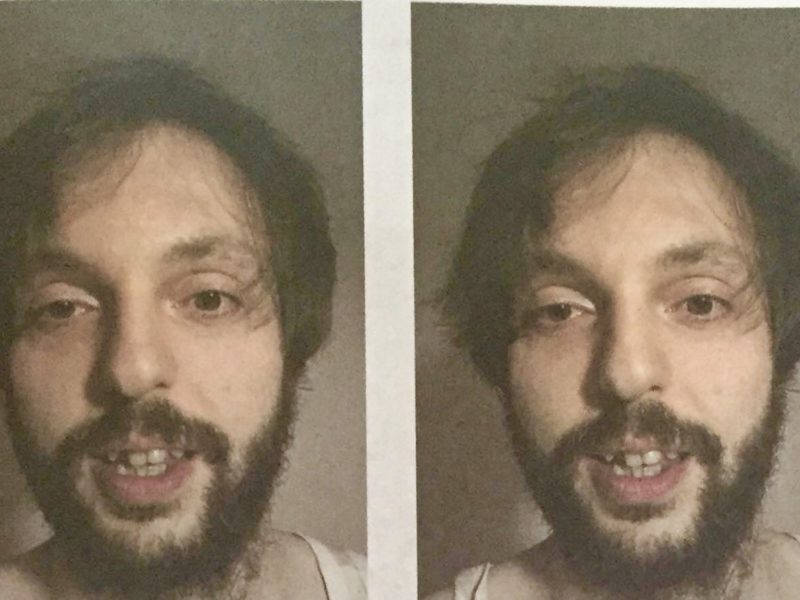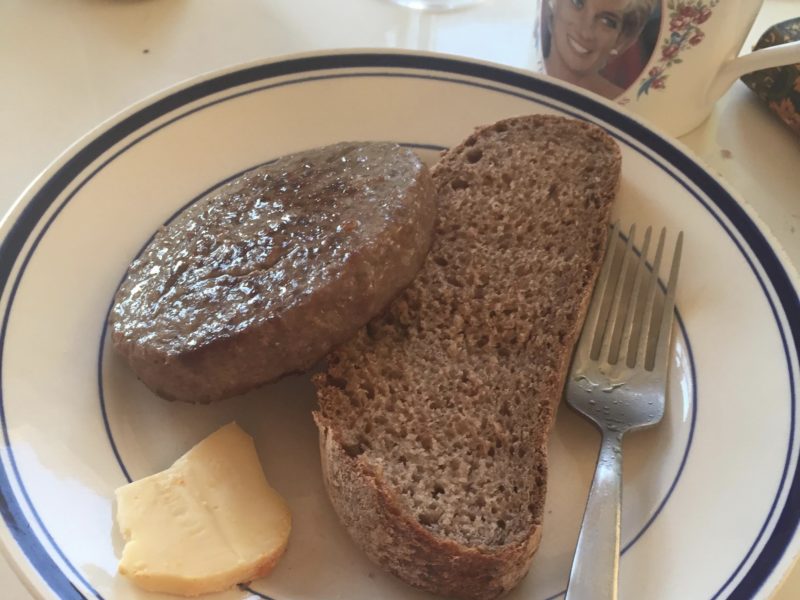 Christophe Clébard is born on a tape in Belgium in 2015, but the real stuff starts two years ago, when he (David) returned from Canada to Brussels in 2017. Recently it got pretty intense: in the last two months only, he played over 25 times.
Christophe Clébard is a state of mind. The music can be described as anything close to dark disco - punk pop violence charged with ambiguous romantic- melancholic lyrics. I guess even decent French speakers would ask what the song texts are all about. "It doesn't really matter, they don't make any sense anyways…I don't write, I just start to play and then I sing along."
He recently did a residency at Les Ateliers Claus and recorded in studio there. But usually it all happens in this apartment. His keyboards and props from the last show at Brasserie Atlas stand out from the intriguing flea market hunts and distinct memorabilia lying around. Christophe Clébard's music resembles his living space in many ways: banal, charming-dark and powerful in the way it stands together.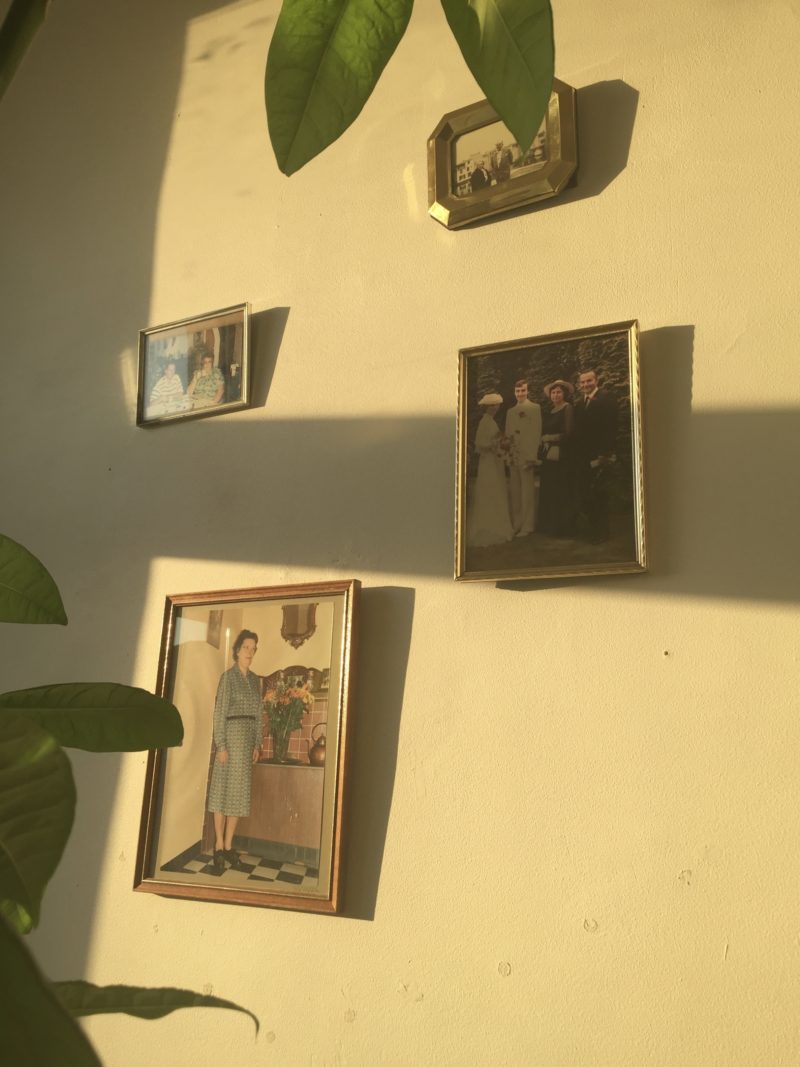 For ones that never saw him playing, Clébard likes to show his skin, all of it. He performs in a cut-off shorts, a skirt- alike item, that, I thought, deserves some more attention.
"At one point I wanted to change my performing set, so last year at LUFF I decided to cut my pants off. But then, just before the last show, I suddenly realized I've had lost them, so I ripped off the other ones. At my last tour, it was only 3 times that I didn't get completely naked. Two times it was Sunday. I never do it on Sunday."
Stripping a la Clébard is awkward and amusing at the same time. It is not a statement, it apparently just happens. And he never thought someone might be disturbed. "Once in Paris there was an old man complaining about my music, he wanted 'a real stuff, with drums and guitars'. As he kept on nagging, I got naked and went to dance with him. Then he ran away."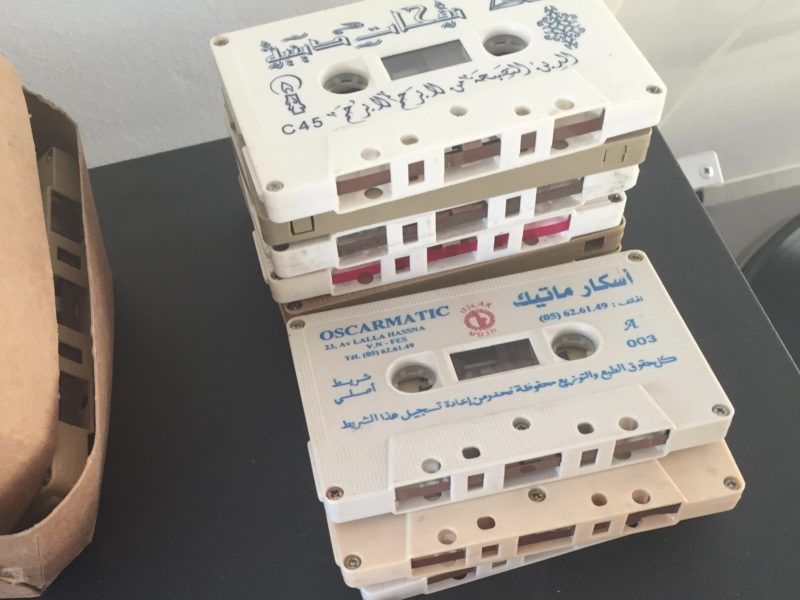 As we talk, a sudden noise comes from his record player spinning some rare Moroccan tunes. "I don't have a lot of stuff, its mostly trash and friends' records...look, here's Ernesto..." Indeed - 'Valléé de Dith' by Bear Bones, Lay Low, next to Русские песни. Nearby are some stunning Arabic tapes from the flea market Place Jeu de Balle.
He remembers how he gave away a lot of records - "all that weird stuff"- before he left Italy back in the days. Nowadays he doesn't listen to music a lot: "I am not a 'do you know that band from 1997?' kind of guy. I listen to something here and there, like now, or when I go out...It actually confuses me from making my own stuff."
Before Christophe Clébard, he used to make music with other people, as Giorgio Raiban, David Starr, Tucano, Cobra Jaune, Toni Cosmos (written in that order in my notebook). He played piano at the age of 6, but he never studied music or anything close to that: "I actually don't know to play music, you see what I mean?"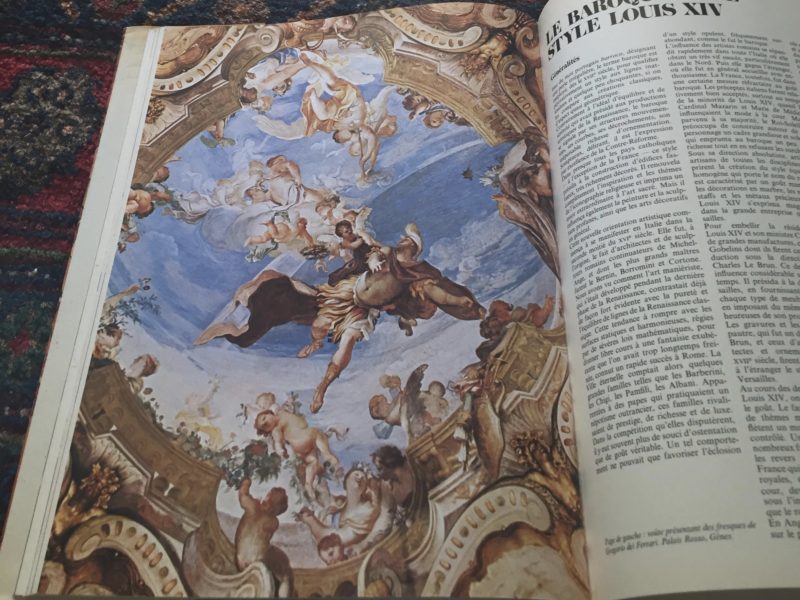 Among family photos of random people hanging from walls, the excitement kicks in as I spot a familiar one: that infamous photo frame with a dog from 'On va crever' cover. But, then, there is another dog photo in the glass frame leaning on the wall in the corner. Same? The ears are different! Who's the dog? Who knows! One is from the flea market, another is a present from a friend. In the end, as are most of the things in here. The same goes for several metal boxes of various shapes, full of items of all sorts, images of Jesus or photos of people he never met. Most different souvenirs - postcards, papers, a candy - reveal only fragments of lives he lived and places he crossed. "I move a lot and I lose things across places. This way I can keep them with me. I think my mind is getting into boxes recently. So I buy boxes, I have a lot by now."
He seems to be well off in Brussels now, living a 'boring' life, looking for a present for his friend's birthday party tonight.
"We're gonna die there!"
Contrary to popular belief, he doesn't go out that often, "only sometimes, to see a concert, not as before, getting wasted in techno clubs."
He also has some plans for future, other than dying in Marseille: "I will probably end Christophe Clébard in 2020. After that I might do something else, most likely with other people. I have some new stuff coming up with Ernesto. It's called Martirio. Violent, dark pop."
NV
Any new tattoos?
CC
Yes! (Proudly showing the last one): SSS. Fidélité au Roi.