Leif Elggren and Daniel Löwenbrück might stem from different regions and generations, but their art reveals a similar view on reality and the human race. They both embrace the visual as well as the auditory in a challenging interpretation of the concept of performance art.
Stockholm based conceptual artist Leif Elggren has been around for quite some time. When he started out in the late 1970s, his work mainly focused on the visual, but both through composing soundtracks for his performances and installations as well as listening to the often interesting auditory side-effects of his work, sound too became a field of interest for Elggren. The fact that his music is often made for, or generated out of his visual art clarifies that the two are closely linked to each other. Elggren works on the border between performance, installation and music, all belonging to the same body of work, arising out of the same conceptual frame. A frame which circles around sev- eral reoccuring themes, such as royalty and hierarchy, love and death,
and also danger, symbolised by the combination of black and yellow. However confined those themes might be, his work is extremely diver- sified in appearance. Apart from being a solo artist, Elggren is also known as half of Sons of God (Guds Söner), a duo he formed with Kent Tankred in 1988.
Daniel Löwenbrück is not exactly a newcomer either. He's been a core-member of the Schimpfluch-Gruppe (with Rudolf Eb.er, Joke Lanz and Dave Phillips) for many years, released solo work both under his own name and his Raionbashi-alias and runs the Tochnit Aleph imprint as well as his Berlin based record store and art gallery Rumpsti Pumsti. Much like in Elggrens art, music and performance are closely interwoven in the work of Löwenbrück. In other words you won't catch him standing quietly behind a table full of gear during his performance. Being influenced by the performance art of Viennese actionism, one could hardly be suprised that Löwenbrück is fond of disturbing and confounding his audiences while performing.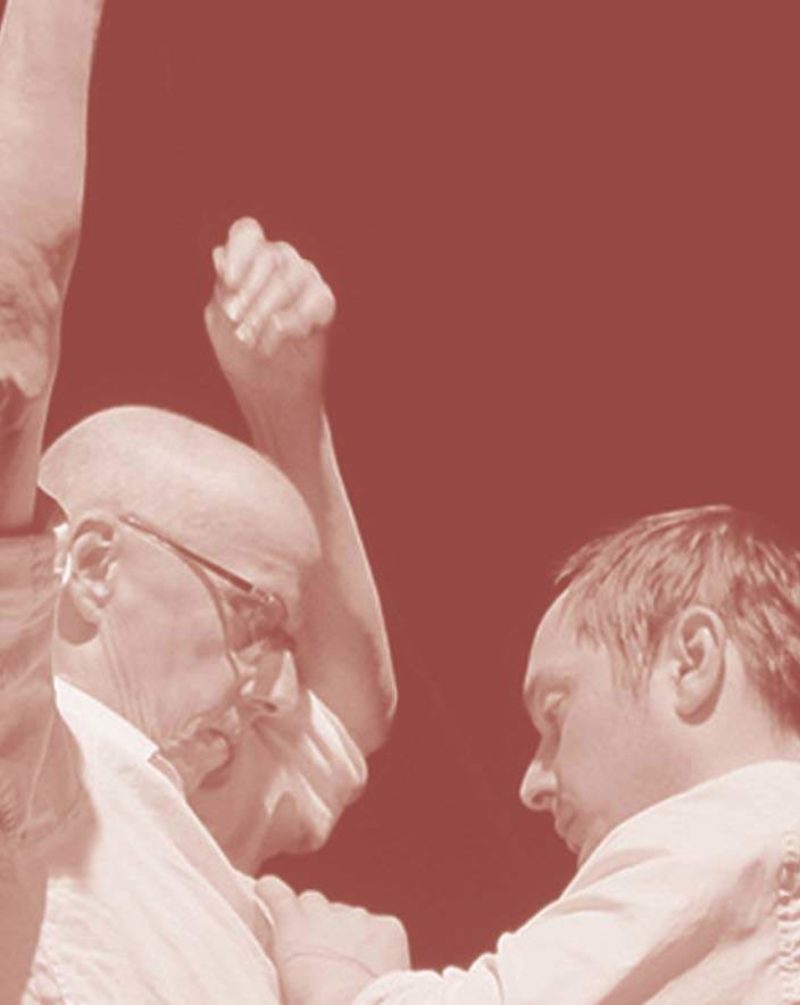 In the work of both Elggren and Löwenbrück, similar themes arise. Their resembling aesthetics and emotive discourses are filled with dark- ness, the absurd, the occult, the grotesque, which results in challeging performances that leave the audience in a state of confusion. However, somehow, a faint stream of light, of humour always seems to surface. Also, the way in which the two of them switch between and combine different art forms often makes the traditional boundaries between disciplines seem irrelevant or at least artificial. The ability to constantly keep suprising after years of expierience surely is another characteristic Elggren and Löwenbrück have in common. So when they share a stage, expect the unexpected definitely becomes an understatement.