The first time I saw Norberto Lobo playing was almost by accident. Hectoliter asked me to help them out with some musical gear for this Portuguese musician I never heard of. I met on that day a shy, but friendly small guy who blew me away with intense acoustic finger picking. During his set, he scorched his way through traditional solo guitar playing by incorporating instrumental fado and American Primitive-style finger picking. Out of the blue, he started to whisper, moan and sing nonsense sounds on top of it, switching between whistling and Mongolian throat singing. It was like he tapped in directly to an unknown ethnic tribe, reverberating their music through his. Later I discovered that Norberto Lobo is one of the most renowned guitar players in the underground and experimental scene in Lisbon— he released more then 5 solo albums and worked with people like Joao Lobo and Pak Yan Lau. Over a virtual beer, through skype, we spoke with him about his new record (released in November) the importance of Portugese music and folklore for him.
Niels Latomme
Hey Norberto, congratulations with your new album. I wondered what the titel Fornalha refers to?
Norberto Lobo
Thanks man. The record will be released beginning of november. The title has different meanings. One is 'oven', or it can be a really hot place. It's also the name of the village, in the south of Portugal, in the mountains, in the Algarve. I stayed there to record the album.
The earlier records were more purely acoustic guitar. Everything is still made with a guitar. I still play the acoustic songs, but I wanted to explore more spontaneous, more improvised leads in my music. I wanted to do different sort of songs, because I never want to repeat material. Parts of the record were recorded in isolation there, very quick, in a couple of days.
NL
This is your 6th solo album. Did you play in bands before playing solo?
NorL
Yes, before I played in a lot of bands. As kid I started playing music with my brothers. When I was 20 I played regularly. There is this one band, which still exists, with my brother Manuel, and drummer Joao Lobo who lives in Brussels actually. It is, I don't know, some sort of jam band. Improvised rock.
NL
As a solo artist, did you always played almost traditional acoustic fingerpicking music?
NorL
No, I play different things. But I started to play acoustic, because it's easier when you are touring and be on the road. I don't remember when I got into fingerpicking. You know, Portuguese music is full of it, so I was kind of born into this music. I later discovered the blues and stuff like that. So it came naturally.
NL
It's interesting, because you hear a lot of fado or folk influences, for instance by the great Portuguese Guitar player Carlos Parades. Is it a conscious choice?
NorL
Carlos has his own universe. People tend to think that it's traditional Por tuguese music, but I think he is like a UFO. He came from a place which was really strong, if you know what I mean.
NL
One of the key ideas of the festival Eastern Daze is to highlight the link between Western underground music and non-western traditional music. Do you see this link in your music?
NorL
In my case it's not really conscious. Ethnic music seems to strike a chord in musicians. I just have to do what comes out naturally. It depends on the context, where you play and who you play with. It has to do with the time I started to listen to music, as a teenager I started to listen to all these different things. Carlos Parades was some sort of guide, amongst a lot of other things. We are just influenced by our surroundings.I am a suburban kid, which makes that I don't have those roots like for instance Parades had. My roots are in my record player.
NL
Maybe that's why I'd like to think about your music as imaginary folk music from imaginary landscapes. Does that makes sense to you?
NorL
I kind of like the idea of making up countries. I don't know, but I guess will agree with you.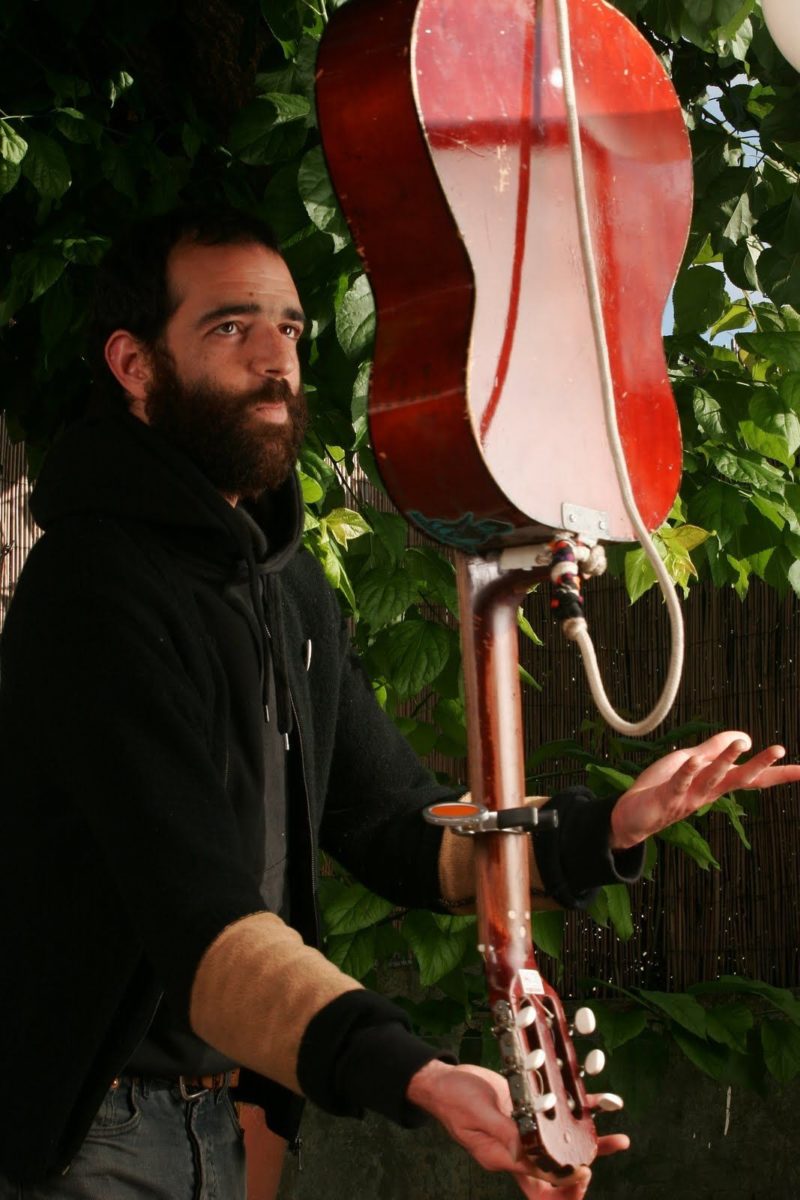 NL
You work together with a lot of musicians, is the idea of a community of like minded people important to you?
NorL
It's vital, we feed on each other for our music. In Lisbon there is a good community of improvised music. It has also bridges to Brussels.
NL
There is a strong link between Belgium and Portugal. Do you have an idea where it comes from?
NorL
For me it's about the connections with people. For instance Joao Lobo, or giovanno de domenico. I played with them before they moved there. In a more broad sense, Brussels and Lisbon are two cities that has space for weird and interesting music. It attracts. But I don't know for sure.
NL
Thanks Norberto, looking forward to see you again!