Polonius is just one of the monikers under which Paris-based Seif Gaber explores the post-hypnagogic field between new age, musique concrète and soundtrack psychedelica. Exemplary for his quest are the two tapes released this year by the Italian Artetetra label, made to accompany the Weston Razooli movies 'Anaxia' and 'Shades of Paradise'. Other music of his appeared on Goaty Tapes and Nonlocal Research, amongst others.
JV
Can you introduce yourself? How did you get into making music how did you end up in Canada or France?
SG
My name is Seif, I was born in Cairo. Ive been making music for a while, but POLONIUS came as an avatar for pursuing a means of making music without any genre restrictions. I ended up in Canada because my buddy Damien who runs Grey White Blue 1972 invited me a few years ago. Thats where POLO got developed.
JV
What inspires you and your music?
SG
Everything but mostly movies. I'm inspired by specific vibes that already exist in nostalgia.
JV
Any movies in particular?
P
Yes, for Polonius the biggest influence for me are of course psychedelic Italian films of Fellini/Pasolini/Bertolucci etc etc. Especially movies like Satyricon, Decameron or Novecento (1900).
But really it can be anything. When I was working on the 80s detective's tape "Step Across The Border" I was very obsessed by Bring Me The Head of Alfredo Garcia and other crime films, which are heavily sampled in the album.
When I was working on Rorschac's "Miroirs" and the upcoming "Polonius 2" I was obsessed by Cocteau's shorts.
I've been getting into this very kitschy vibe recently of Hallmark's classic tv movies like Merlin or Dune. As well as wholesome British kitchen-sink stuff like Mike Leigh or Ken Loach. Very very lush and comforting.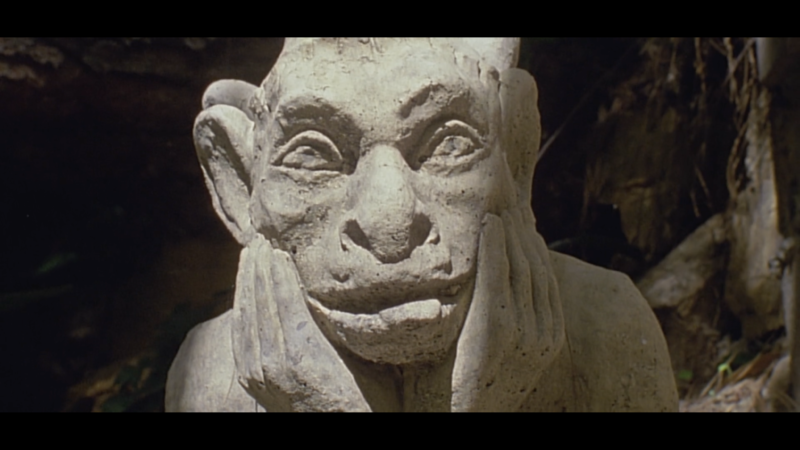 JV
How did the cooperation with Weston Razooli came about? How do you approach making music for movies?
P
Weston and I have been friends for a couple of years we used to fuck around with rap stuff. It depends, occasionally I will try to compose music to match the rhythm of a scene. Or Weston will edit in music that I have already made, and with great skill. He is a visionary.
JV
Can you tell about the cooperation with Nonlocal Research?
P
I met NLR 3 years ago in Brussels. They dropped the Rorschac's "Miroirs" cassette and we worked on its performance last year. Siet performed the Dance of Mirrors, bouncing and traveling in between them, while Tomas joined me on the keys. It was a pretty wild time.
JV
You work under different monikers? Do they embody a different approach/philosophy?
P
Yes, mostly different facets I can experiment with. If I get bored of a vibe I can shift to something else.
JV
Are there any of your releases you hold dear most?
P
Yeah I think the second issue of the Antique Fantasia's series "Aqua Fortis" is still one of my most intense albums. Making it was a very magical. Also "The Secret of the Process Island" by Gondola Wish, which I made with my friend Damien back in Canada. I think we really got a hold of a vibe in that one.
JV
Is there an influence of the mythic/occult in your music?
P
Yes, mostly when it comes to the ideas of time travel, and immersion. I am very interested in creating or recreating something so vivid and relevant that it will splash onto someone's brain with a powerful nostalgia. The myth is alive!!
JV
How do you experience playing live? How was playing Troglobatem in Stuttgart?
P
Playing live can be a challenge most times because my sound is so rough. But when it works out, it's ecstatic. Troglobatem was quite something, I played at 5 in the morning and a lot of people I admire were there listening. It was chill.