Electronic composer and sound artist Sandra Boss reveals the sonic details of obsolete instruments and material through abstract compositions, sound installations and performances. Her work is structuralist in its core, researching the key elements of music — pure sounds, noise and crackle. She proposes an alternative for the post-romantic narrative, applying a dehumanized view on music as a pure, autonomous organism that appears in different, ever changing forms — either as exciting boredom, abstract sculptural phenomena or an emotionally and physically engaging body.
Pauwel De Buck
Hello Sandra, on your site I read your bio, which states that you're a sound artist and a composer of electronic music. How does your work approach as a composer differ from what you do as a sound artist?
Sandra Boss
PDB
You're currently working on a PhD project at the Aarhus University in Denmark, called Tuning the Ear. In this project, you investigate the qualities of hearing through the perspective of impaired listening. How does this rese
PDB
There's the academic focus, but I also recognize a lot of rather dry humour in your work. When watching Live Coded Music for Obsolete Computers, for instance, electronic music composers with a desire to organize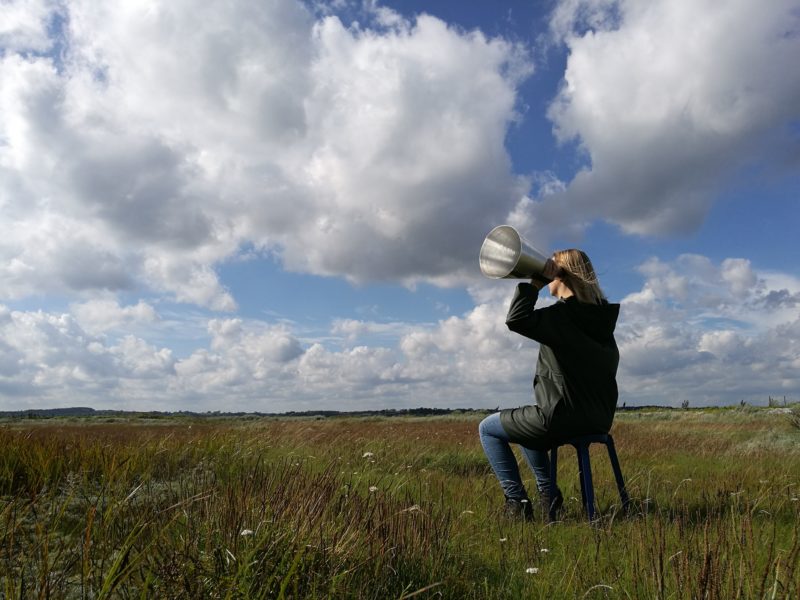 PDB
You have also worked as a curator for several festivals. What was the reason behind that? Do you take up a role as an organizer with the intention to support people who are active in the same field as you?
SB
I have