Time for faith and upheaval: as habits are upended, the KRAAK sludge heads team up with a gang of trusted allies to provide some form of entertainment under duress. For this first edition of Spring Brakers: the venerable drummer Will Guthrie, whose latest project, Nist Nah ensemble, would've seen their Brussels debut at Les Ateliers Claus last Saturday. As a band-aid to this gamelan-sized wound, we kindly asked the man to play a long distant solo show instead, in a place where he usually wouldn't perform. In the meantime, we checked in on him to see what these odd circumstances look like for him. Doesn't seem half bad, really.
COVID TYMES
Hey Will, how is it going, how are you coping with the corona state of life?
We are coping ok. We are on lockdown for over two weeks already, no school and no activities allowed outside of the house other than going out for food, medical reasons or a short walk/run. I am here with my partner and two girls, who are 3 and 10 years old. We are lucky enough to be in a house, with a garden, in a small village just outside of the city of Nantes, in West France. We are grateful we can get outside and get some air.
Next to having shows and tours canceled, what does your daily life look like at the moment? How do you keep up with your music practice?
The priority is the kids, so we are trying to keep a routine in the week. Home schooling, exercise, teaching the kids how to build stuff (we have worked on a cubby house in the backyard using found and recycled materials), gardening and cooking. Small little projects can become epic adventures that mean a lot, so it's been good to stay busy! I have also been getting wood from behind our house with a neighbor friend and chopping it, using the axe as I fantasize of bumping into Macron, Morrison, Trump and the others, and letting them know how I feel about them...very reasonable thoughts, I would think, in this day and age.
I practice the drums a little bit each day, and I am also trying to move forward with some projects of recorded material, but to be honest I haven't had much time. The girls are keeping me busy, and when I have some time off I have been finding it challenging to stay concentrated. Thanks for the invitation as it gave me a reason to try and get some music together!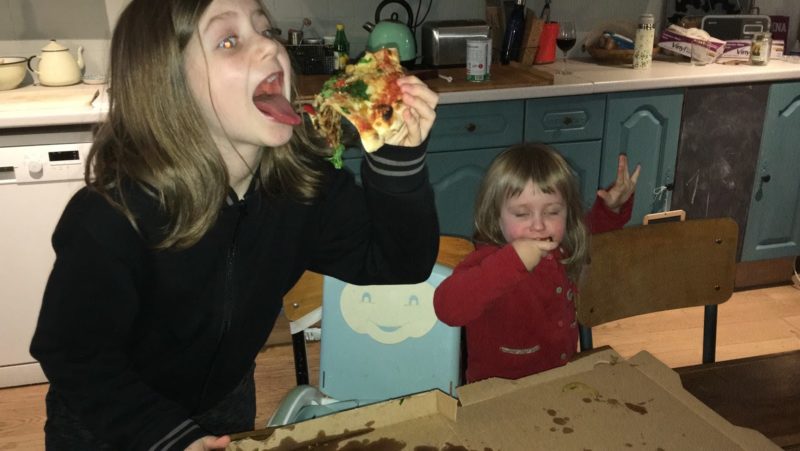 On a more general view, how do you think the DIY music scene can sustain its practice during these times? Do you believe in all these live streams and bandcamp overload of the past two weeks?
I can switch between being incredibly optimistic to overly pessimistic, depending on the day, but I would like to think that the DIY scene will be even more important than ever, as well as many other smaller/grassroots organizations that involve community and personal investment to make things happen. We will definitely need these activities more than ever, and the solidarity that is needed to keep marginal activity alive is a great way to bring people together. If this confinement goes on for a long time it's going to be hard, but probably more so for the funded, official places who are at risk of having major cuts as a consequence of the larger financial crisis. That in turn will of course affect smaller stuff that risks getting cut off.

But the DIY scene is different, and resilient in many ways: people will always find a way to play and listen to music. And if Europe loses some of its funding, it might just mean Europe becomes like everywhere else in the world, ie: little financial support for the arts, but that does not necessarily mean inactive scenes - quite often it's the opposite !
I have faith that humanity will prevail in these times, and I feel people's reactions on Bandcamp at the moment is evidence of that, and very heartening in this time. I'm not sure how long it will last, but I have sold quite a bit of stuff in the last few weeks, way more than usual, and I know a lot of friends have also. It doesn't amount to very much money, but the gesture is important and appreciated. This support, in a time like this, shows how lucky we are to be involved in a scene that values the importance of small, independent ways of doing things, be it music, or other activities. It's been heartening to know people want to support however they can in such a moment.
In terms of overloading on live streams I have been keeping off the internet, and I have no social media except for a Facebook Artists page that a friend of mine takes care of. I am trying to keep my mind positive, which is not always easy for me, with or without the Coronavirus (!!), so I try to avoid things that will piss me off. I am in contact with friends and family all over the world who are keeping me updated on what's happening onsite, as opposed to watching politicians whom I despise applauding the doctors and health workers only two months after setting the violent police force onto the very same health workers protesting for better work conditions, the hypocrisy of it all makes my blood boil.
Last night I watched the Netflix film on John Coltrane, which I really enjoyed, and it made sense to watch it at this time … Coltrane !! Very inspiring !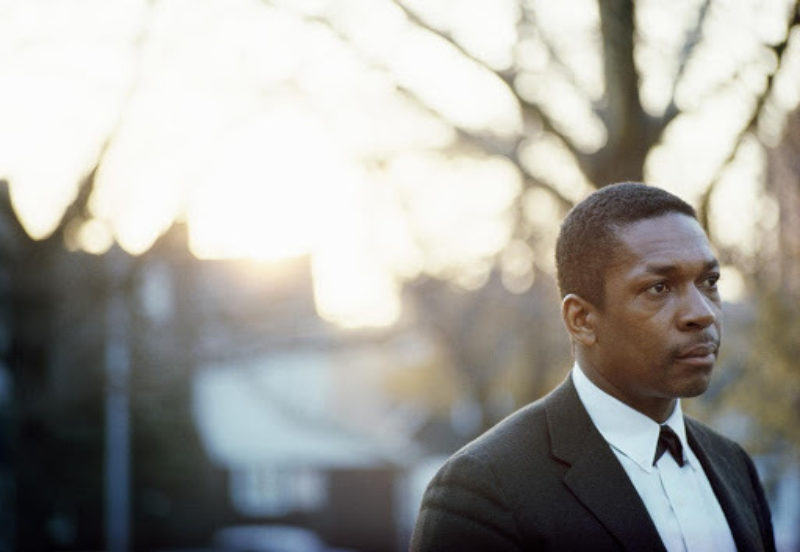 Nist Nah Ensemble
What was the initial idea for this project? What is your relation with gamelan music? How does this project relate to your solo practice?
Ensemble Nist-Nah is a project that I have wanted to put together for a long time. I think of it as a large percussion ensemble, using (so far) Javanese Gamelan, combined with other percussion, gongs, and drum kit.

I played Gamelan when I was studying music at the Victorian College of the Arts in Melbourne, Australia. I fell in love with the sound, and since then have been an avid listener of different music(s) from Indonesia, both from Bali and Java. I wanted to work with the instruments (not all of them, but the metal tuned instruments and gongs) as I love that sound, and it allowed me to have a set of instruments with the same tuning that could be played as an Orchestra, but also combined with other tuned percussion. I have been using pitched percussion, such as bells, gongs and bowls alongside the drum kit, especially in my solo work for ages, so it's no surprise that a musician like me could be attracted to Gamelan music.
I have had various tentatives at running bands dating back to when I was really young in Australia. Numerous projects I put together had two drummers. There are many rhythmic ideas I like that need two (or more) people to play, mainly interlocking type patterns, and repetitive phrases that can get displaced between the two players. So this project is a continuation of different ideas I have been working on over the years, both in my solo music and also various groups I've been involved in.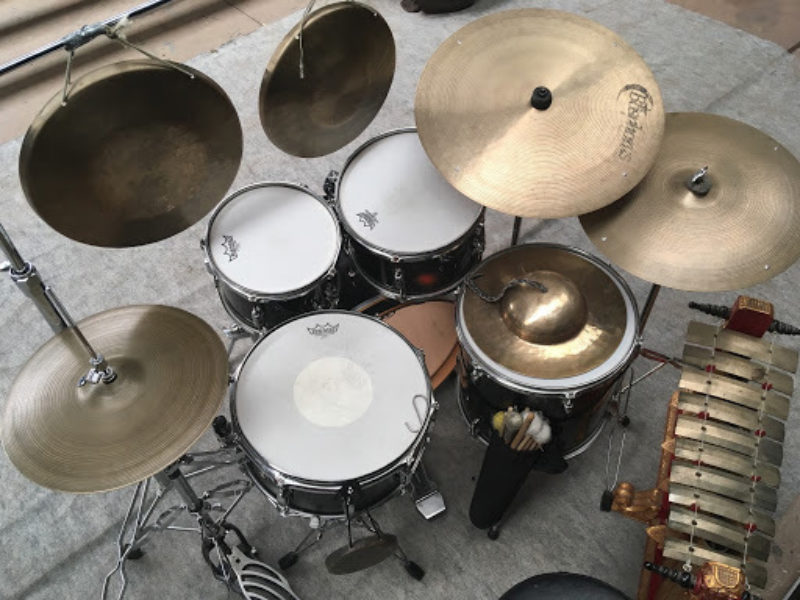 Do you see this project as a collaborative effort? What was the role and input from the other musicians? Is the Nist Nah ensemble a new band and will you produce more records with it or was it a one-off project?
This ensemble is definitely a collaborative effort, but not as much as other collective projects I have been involved in. I prepared the music for the group, and wasn't interested in having too much improvisation in this project. The music is organized in a way that it is very simple, and leaves certain players quite a lot of freedom, while others are fulfilling certain roles. But we are playing composed, or I actually prefer the word "organized" music. The forms, shapes and goals of each piece are set but there is room to move within the insides of the music. As we rehearsed the pieces, the individual members contributed a lot of ideas and changed the original ideas, which is exactly why they are there!
The ensemble is made up of different types of musicians: some are improvisers, some are coming from a classical contemporary background, some from a traditional Gamelan music background. I deliberately chose a very eclectic team, all of us with wide and varying interests and practices. So each person is very carefully thought about in terms of what they can bring to the group. However, I also want (and need), to keep it flexible as not all of the members can be there for each and every concert, so the plan is to have a core group of musicians who are there all the time, and have a few others who can be interchangeable due to their insane schedules... I would love to record with this group, and hope we can do so as soon as the music is ready.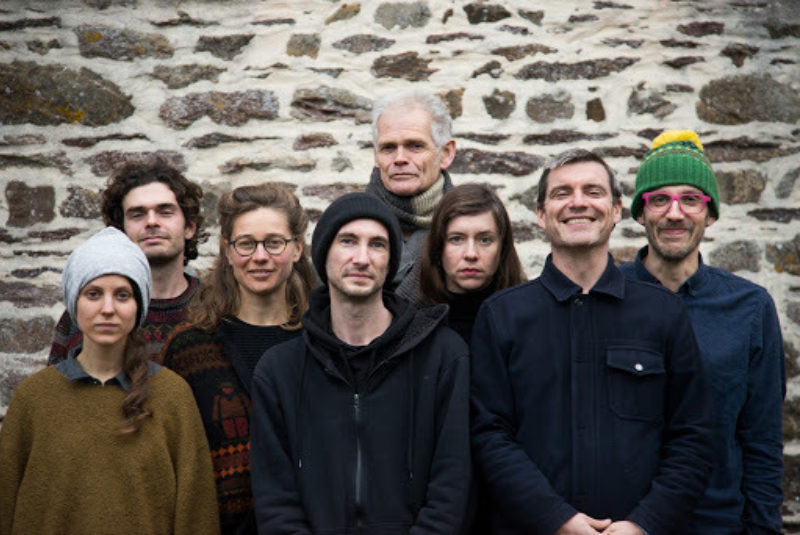 Long Distant Solo Show
Can you tell us some more about your idea for your long distance show which we'll show this Friday?
Firstly, please listen on headphones, and apologies for the poor image but I couldn't get my hands on anything better to film.

I did two pieces, the first one uses pre recorded cymbal and gong tones, made by motors resonating against the metals. Over this I played a simple repeating melody on Balinese Gender, with shadow melody played by chinese gongs, and large chinese tam tam. Loosely thinking about Joseph Jarman's "Lori Song", Keith Rowe, Javanese Gamelan Music, Coltrane/Elvin rivet wash, Kevin Drumm, Slim K, James Rushford, Abdullah Ibrahim's "Water from an Ancient Well"...
The second piece is a more active piece for drum kit, tambourine, and a piece of wood, with overdubbed small cymbal claps. It's loosely influenced by Balinese Kotekan rhythms, I was also thinking about The Ames Room, Mark Fell, Ornette Coleman's Prime Time, Ronald Shannon Jackson, Gnawa Music, J.Dilla, Ken Eddie ...
Nist Nah by Will Guthrie is out now on Black Truffle, get yer hands on it before it's gone, it's a beauty!