Crash Toto is a supergroup that sounds like Hawkwind gone mental. This outfit is formed by four explorers of cellars and off-spaces: Maarten Raskin and Steven Bertels of Swallowing Helmets and Lemones, Christophe Clébard (also of Martirio) who is known for his distorted Casio music, and Matthieu Levet, who terrorizes our dreams as Carrageenan (and with Pizza Noise Mafia/Carcass Identity). I interviewed them at Au Laboureur, but first had to discuss the details of the interview with their lawyer, Ernesto Gonzalez, who is well acquainted with the pitfalls of the underground.
Niels Latomme
Originally our appointment was at Café Daringman, at 2am after Christophe's shift (he works there part-time), which inspired this question: is the music of Crash Toto meant for people of the night?
Christophe Clébard
It's music for nightmare people. It's one big nightmare.
Matthieu Levet
I'm not sure it's music for people.
Maarten Raskin
I think it's music for an intelligence software program.
CC
Sex and nuclear stuff.
Steven Bertels
Matthieu, you're the brain behind it.
ML
(Chuckles) No, no.
CC
Crash Toto makes music for drunk people.
ML
It's for sure a band for the night, but I don't know about the people.
CC
Our manager, Cornetto Rosso, is for sure a guy from the night.
MR
It's not morning music.
SB
It could be, though.
Ernesto Gonzalez
It is traffic jam music.
SB
It makes you wanna hit people. And honk.
EG
The sound has a cyber tendency.
MR
It's the future, cyber music. We'll still exist in 2050. Matthieu could write a program so we don't have to do anything, nor be there anymore.
NL
Who is Cornetto Rosso?
CC
He's the manager of Crash Toto. He already set up 3 shows.
MR
Although we play only one show each year. After one show, we have to recover 365 days.
ML
Cornetto showed up for the first show and then he disappeared with the money.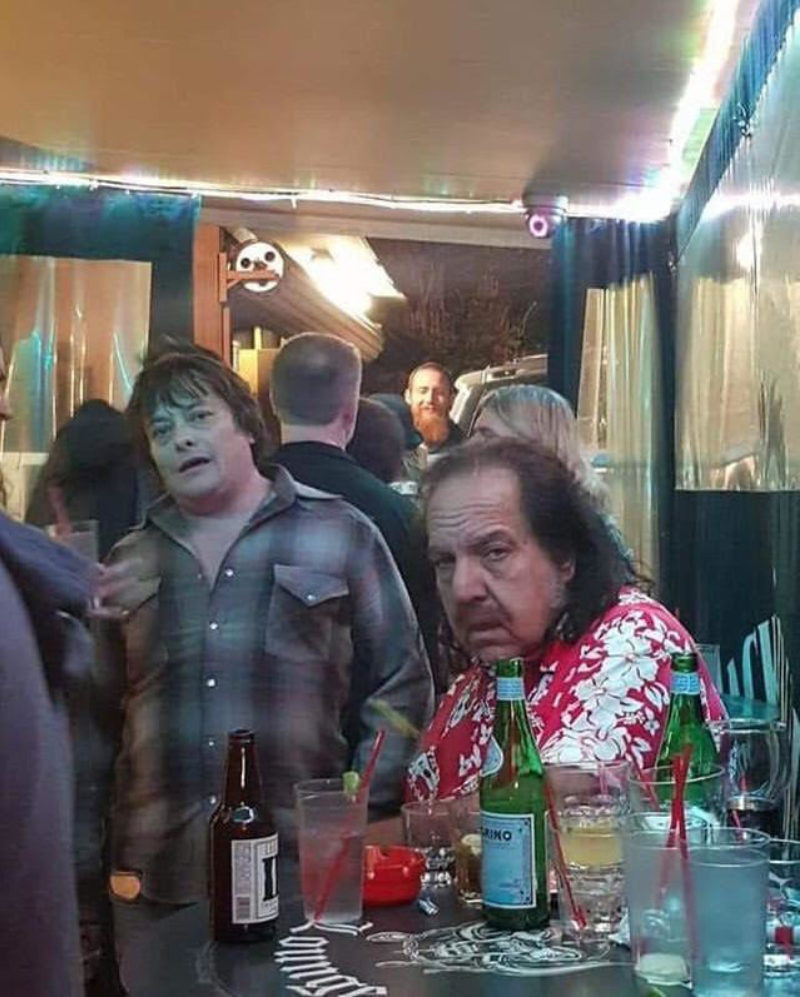 NL
Word is that Crash Toto never rehearses. Is that true?
CC
Me?
NL
No, Crash Toto.
MR
Yes, we just go on stage. We recorded a piece at Brasserie Atlas, which was a session that could be some sort of rehearsal. The first show was as support for Guttersnipe: we went straight from our jobs to play the show.
SB
That was the first time we ever played together.
ML
Nothing is planned.
MR
But we do pizza meetings.
ML
We wanted to play together, and then there was the name, that was invented by Maarten…
SB
… and then Guttersnipe asked us to find a place for them to play. We found a basement for them in the center of Brussels and decided to be their mental support.
MR
We met David and Matthieu when we invited them to play at one of our Swallowing Helmets events. I missed playing normal drums, and Steven wanted to play bass again. Matthieu told me also that he had this Yamaha synth thing he wanted to use and David just became the frontman. But it's not that I don't like to rehearse, because actually I really want to. It's just that mostly our agendas don't allow it – Christophe and Matthieu tour a lot.
ML
We can do more meetings.
SB
And become a conceptual band.
CC
Playing is cool, rehearsing is not.
SB
Rehearsing can be cool, but it might be possible that when we try to recreate something from inside the rehearsal space, it would fuck up the concert. We never tried it, so we don't know how it would work.
ML
But we could do at least five more shows without rehearsing, no?
SB
You mean five more years? Hopefully all in Brussels.
CC
I'll have to ask my lawyer what he thinks about five more years.
ML
What was the best show, you think?
SB
The one in Rotterdam I hated. That one in Atlas was better. What do you think, Matthieu?
ML
I didn't like the one in Atlas. You see, we don't even have the same opinion about which was a good show.
CC
We played only three shows? Not four?
SB
No, we were going to play at Accueil Froid Nuke in Amiens. But very last minute after we loaded the car Romain called us to say that the PA system broke down and Ernesto had to play on it the day after. So he wanted to fix that. Then we tried to get a gig at the Queens but failed.
EG
Ah. The famous Viper Pit concert when the drummer passed out after two songs. He drank too much, smoked too much, ate too many burritos and then drank Red Bull. He was backstage lying on the floor – only Mikey kept playing.
NL
If Crash Toto was a body, which part is each of you?
MR
David is easy.
CC
I'll be the dick and testicles for sure. I go before.
MR
He dives in. He's going viagra.
ML
I'm the left nipple.
MR
I'm the knee. Or maybe the cheek.
SB
I could be the kidneys, I process all the dirt. I'm very close to David! I can kill you, I can put anything through you.
ML
Is anyone the prostate?
MR
Ernesto is the hand that stimulates the prostate, or to keep it above our heads. He's the lawyer, but we don't have money to pay him.
EG
Money is non-existent in the Crash Toto world.
NL
Lets visualize the body now: there's an aesthetic part (Matthieu), a soft side (Maarten), an essential part (Steven) and a connection to the world/girls (Christophe).
CC
No, no… not to the girls, to the world. Or to the bathroom. I'm the toilet of crash Toto.
NL
Is your band something that has to be meticulously cleaned to work properly, like a bike chain? Or does it need a dirty patina to work properly — like a Bialetti that should be a bit dirty to make good coffee?
CC
I think there is no point, it's like shitting or vomiting: in the process, you don't think about shitting dirty or clean. You're just letting it out. It's romantic stuff. I don't think about it. Maybe I think about you people.
MR
It's a tough question: do you want a clean or dirty life?
SB
If you have to clean it a lot, it means that you have to put a lot of energy in it.
ML
If you think about the tape we've recorded, we try to do it well. But in the end, was it clean?
SB
No. If you record, you want to have the best recording possible. We don't want to make something deliberately trash. It happens like this or that, but we don't want to be shitty.
ML
The way things work is restrained time and space, there is not much time to practice, nor a real rehearsal space. So we decided to work from there, and we thought "why not?"
MR
In the beginning of a band it's nice to discover how the dynamic between people works. If the outcome is shitty, it is what it is. You see how it devolves; sometimes you think "this is too much." I never thought about how Crash Toto should sound. Also we didn't know what was possible for the recording until it was taped. We recorded some more and then decided what the best parts were, or the best story. But we had no clue beforehand.
ML
In a way, the identity of this project goes faster than its quality.
MR
We had the name and the logo before there was actually a band. There was an identity before there was a musical product. It's scam rock.
NL
It's not fake news, but fake music?
CC
We are glam rock.
ML
Uh… But then people come to the shows, so it's real.
MR
Now we'll try to get a tour bus, before there is a tour. Cornetto Rosso is fixing that.
NL
The KRAAK van is for sale, I heard [Editor's note: UNTRUE]. But then you cannot play in cities.
SB
That would be amazing. Let's go to the countryside then.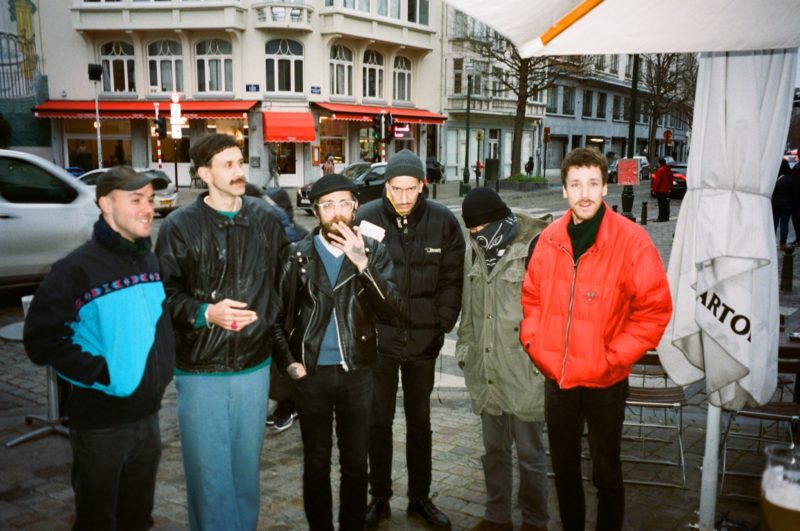 Crash Toto will haunt your waking nightmares on Friday 28.02 at this year's KRAAK Festival. Tragically, they are part of our label spotlight. Tickets here!