In april 1967 the Sonic Arts Group scandalized the Brussels audience with a series of avant-garde concerts at the Palace of Fine Arts in Brussels. The Sonic Arts Group (or Union) was a young group made out back then unknown composers, but nowaday's legends Robert Ashley, David Behrman, Gordon Mumma and Alvin Lucier. 50 years later, their influence on the contemporary avant-garde is beyond any doubt, so KRAAK and BEAF celebrate the birthday of this happening with a concert by David Behrman.
David Behrman, born 1937 to American parents in Austria, was friends with Frederic Rzewski and Christian Wolff during his Harvard days. In 1959 he studied with Karlheinz Stockhausen. In the 60's he started working as a producer for Columbia Master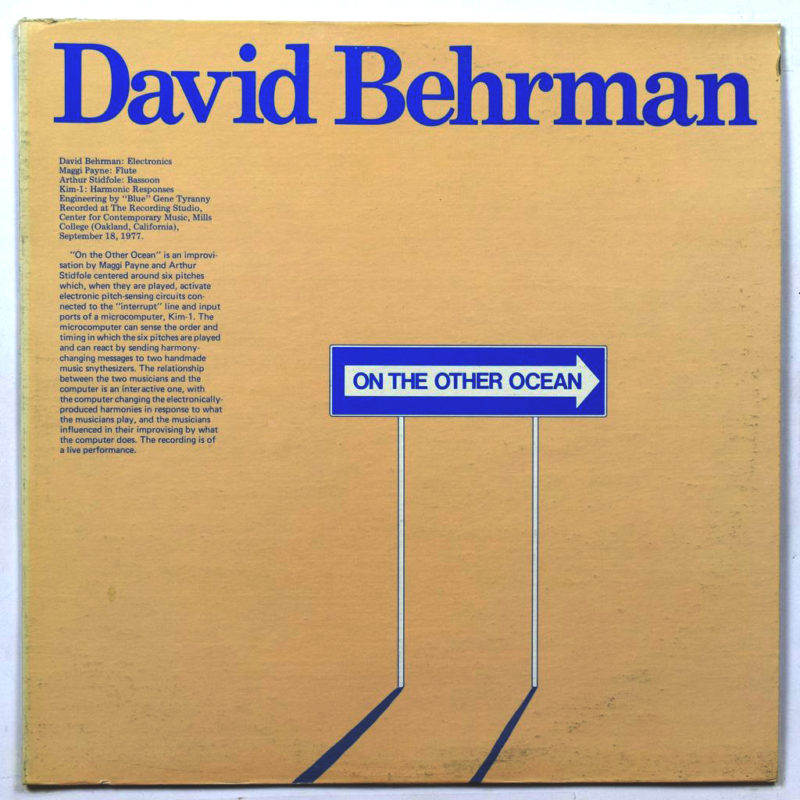 The red thread in this diverse yet unambiguous and unique oeuvre is his use of flexible structures and the use of technology in personal ways, and
a clear emphasis on interactive realtime relationships with (imaginative) performers. Furthermore Behrman
Sounds For A Film By Robert Watts (1968)
This is a personal favourite of mine.
It's a heart-breaking simple juxtaposition of field recordings, ukulele strumming and sparse electronic sound, recorded at Stony Point where back then there was an artist colony frequented by David Tudor, John Cage
A New Team Takes Over (1969)
Just like most of his peers, Behrman sported a political awareness and sometimes felt a natural urge to clearly illustrate this in his works. A new team... is a rough and alienating performance work based on recordings of press conferences and
A Traveller's Dream Journal (1988­-1990)
This is an example of all-over music. Many of the elements are present during most of the piece yet there's still a clear direction in the composition, a style Behrman used a lot in many of his works.
At first A Traveller's Dream...
Unforeseen Events (1991)
Unforeseen Events is a grand collection of software-based music and ideas. I think I should call it Behrman's Magnum Opus since the collection feels like an anthology of his technical and creative pallet.
As far as I know