On November 9th KRAAK and AB Salon presented two rising stars from the new wave of mystic avant-garde composers: Sarah Davachi and Léa Bertucci.
Davachi is a Canadian composer who recently moved to the East Coast. On highly acclaimed records like All My Circles Run (Students of Decay, 2017) and Vergers (Important, 2016), she researches the mystical properties of overtone and s
Niels Latomme
In your work, you are both interested in the magic that happens in microtonal and overtone music: the extra tones and patterns that come into existence when creating minimalist music, tones that are very close to each other. Whe
NL
What differences do you see in approach, method and outcome in each other's work?
LB
I admire Sarah's sounds, as they feel to me fearlessly minimal. The sustained yet constantly moving qualities of the synth create t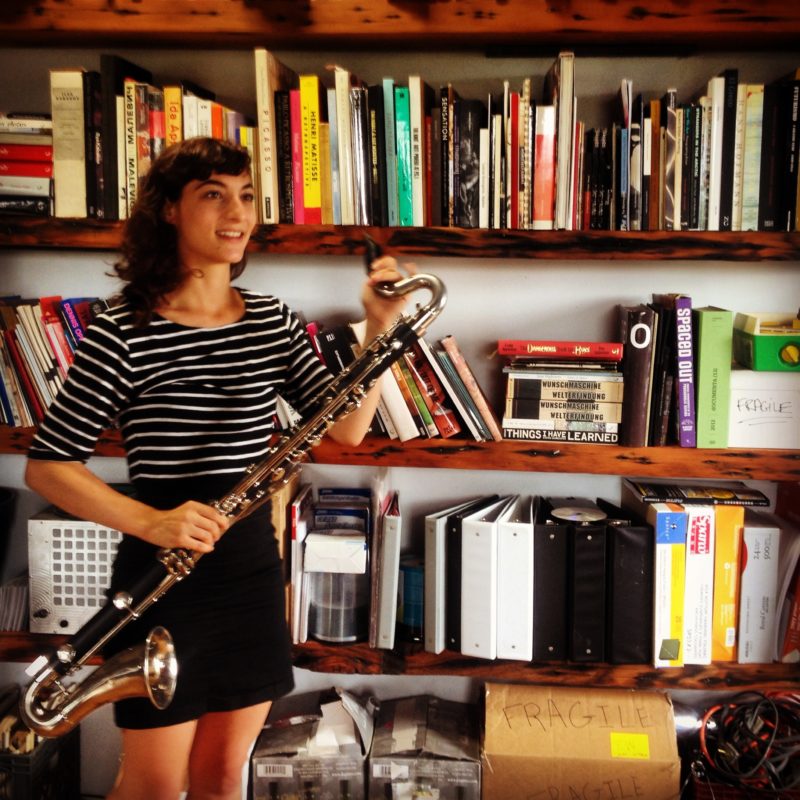 NL
For both of you, an important aspect of your music is how it relates to space and architecture. In the case of Lea's work, it is very obvious as you have been working on site­specific compositions. One of the KRAAK artists, Köhn, also valu