MY SOFT SIDE IS MY ASS. Marijn Verbiesen is 1/3 of Sweat Tongue, 1/2 of JSCA and completely herself as Red Brut.
Joeri Bruyninckx
Ever since Niels and Pauwel run the KRAAK label, you've been booked a lot at KRAAK events, in various combinations, so who's the one at KRAAK with a crush on you, Niels or Pauwel?
Marijn Verbiesen
I think it's Niels' left knee and Pauwel's right shoulder.
JB
Last time I saw you was at the Steenstraat in Brussels. This is what I liked about you: you were drinking beer out of a bottle, not a glass. You were smoking. And you were wearing a black leather dress. I was talking to Russell Haswell recently, while he was drinking a beer and smoking a cigarette. He said: Playing music without smoking and drinking, that would be a complete waste of time, wouldn't it? Russell Haswell is always right, right?
MV
Well, both drinking and smoking get the "right" fluids going with me for making music but I like to make that happen in other ways as well. So: no.
JB
No is the second best answer one can get in an interview. Yes being the best of course.
MV
Maybe yes, that would make things easier.
JB
If you're a woman in a men's world which is noise and experimental music, is this the kind of of crap you have to deal with: answering inappropriate questions which have nothing to do with your music?
MV
Before no, this would be it then.
JB
Is this where you're coming from: post-industrial lofi tape cut-ups?
MV
No, I come from a town called Wezep.
JB
Why do you prefer dirty sound?
MV
In the dirt I feel the most clean.
JB
Explain.
MV
Basically, when I first moved to Rotterdam I met the two people whom are closest to me. Before that I was not doing anythingwith this kind of music. In a way, they brought out the dirt in me while I was getting to know them, and Rotterdam. At one point one of them proposed renting a rehearsal space and just try and play something.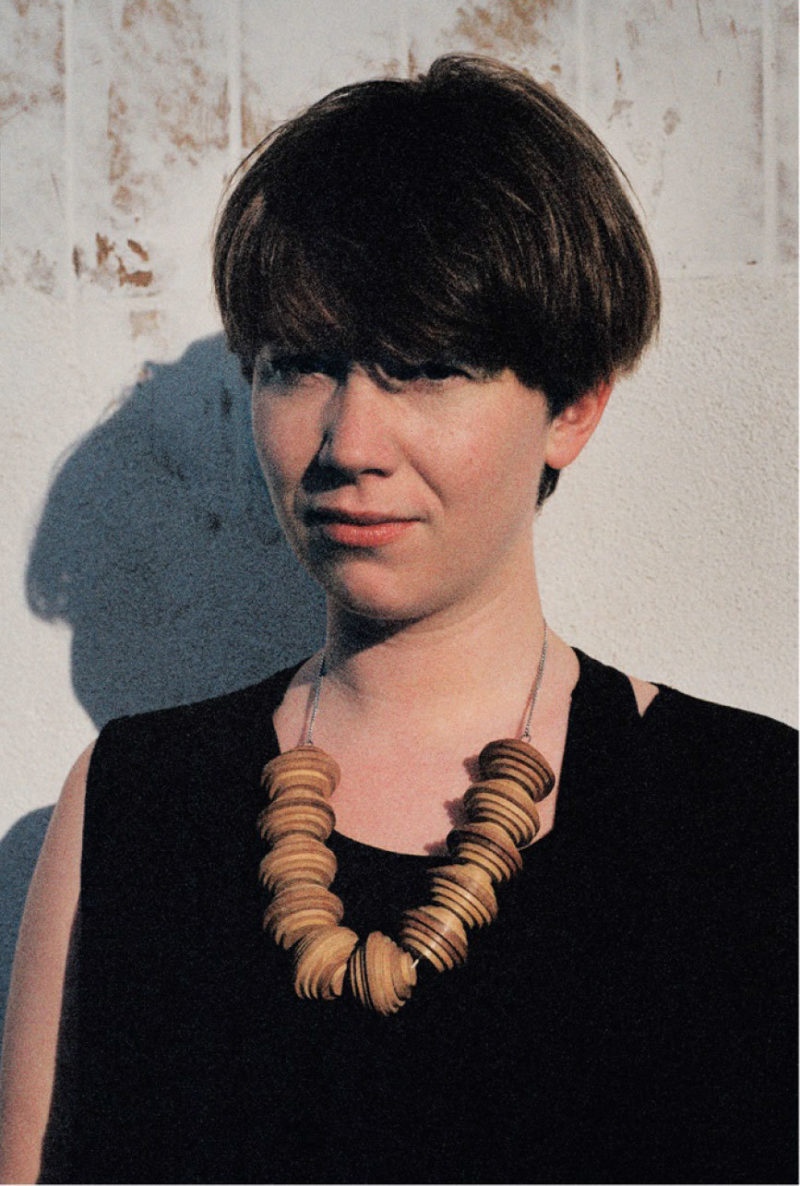 JB
Those two people being Michiel Klein and Bébé Beliz?
MV
Yes.
JB
Perfect answer. I just bought your tape on Lal Lal Lal. Is Red Brut your esoterical side, your soft one?
MV
My main soft side is my ass.I feel Red Brut shows the most of me, actually. Making music for me is like tapping into all the different "organs" I have. With Red Brut I can put everything I feel and experience on tape, whatever I feel like doing.