On the 15th of November, Razen presents their first double LP. Razen is the duo of Brecht Ameel and Kim Delcour. After a split-lp with Sheldon Siegel and the debut-cd Rope House Temper (both on Kraak), a number of tapes and the album Reed Bombus LFO (Deep Distance), the duo retreated to various chapels and churches in the countryside around Brussels. They started exploring the practices of deep listening and acoustic research during a series of recording sessions. Using largely forgotten or ignored instruments such as shawm, church organ, Ondes Martenot, bombus and baroque flute, Razen forged and refined their sound into a form of contemporary minimalist classicism, albeit one that completely bastardises Early Music traditions.
During the preparation of their new album, we spoke at the ever cozy Brasserie Verschueren with Brecht and Kim on the idea of Authenticy and how it's related to their music, and to the idea a trance experience.
Niels Latomme
Gents, how do you define 'Authenticy'?
Brecht Ameel
Authenticy is about resources, it is an ever continuous search for sources that feel authentic. It could be an original 'old' source, but also an imaginary so
NL
You mentioned earlier the trance element in old ritual music. Trance is related to time, it mutates the linear, Western notion of it. Is this important in the music of Razen?
BA
Yes, and not only for live concerts. One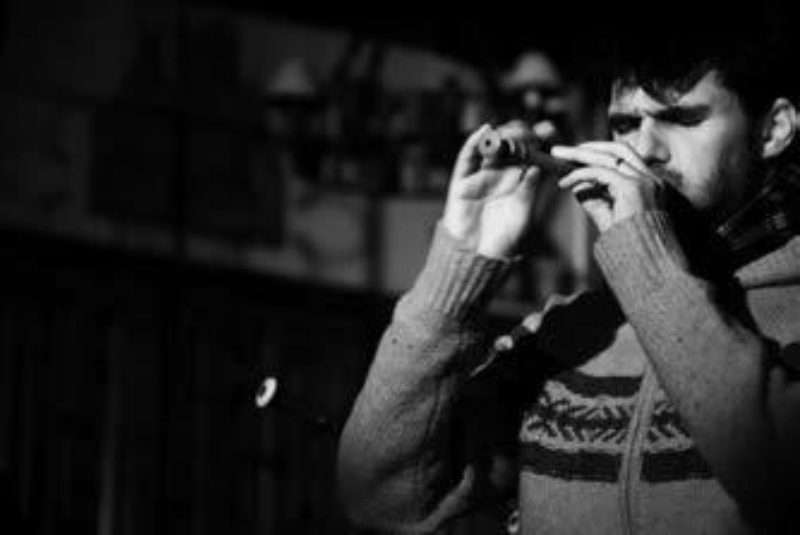 NL
So, restoration is no option.
BA
Not at all, our music is definitely music from and in the 21st century.
KD
Restoration is not authentic. It's way more important to move people now. I miss the deeper ins
NL
People like oliveros and Radique were very inspired by the search of spirituality. Are they an influence.
BA
very much.
KD
Although, compared to a lot of New Age musicians, we use a lot of angles in our